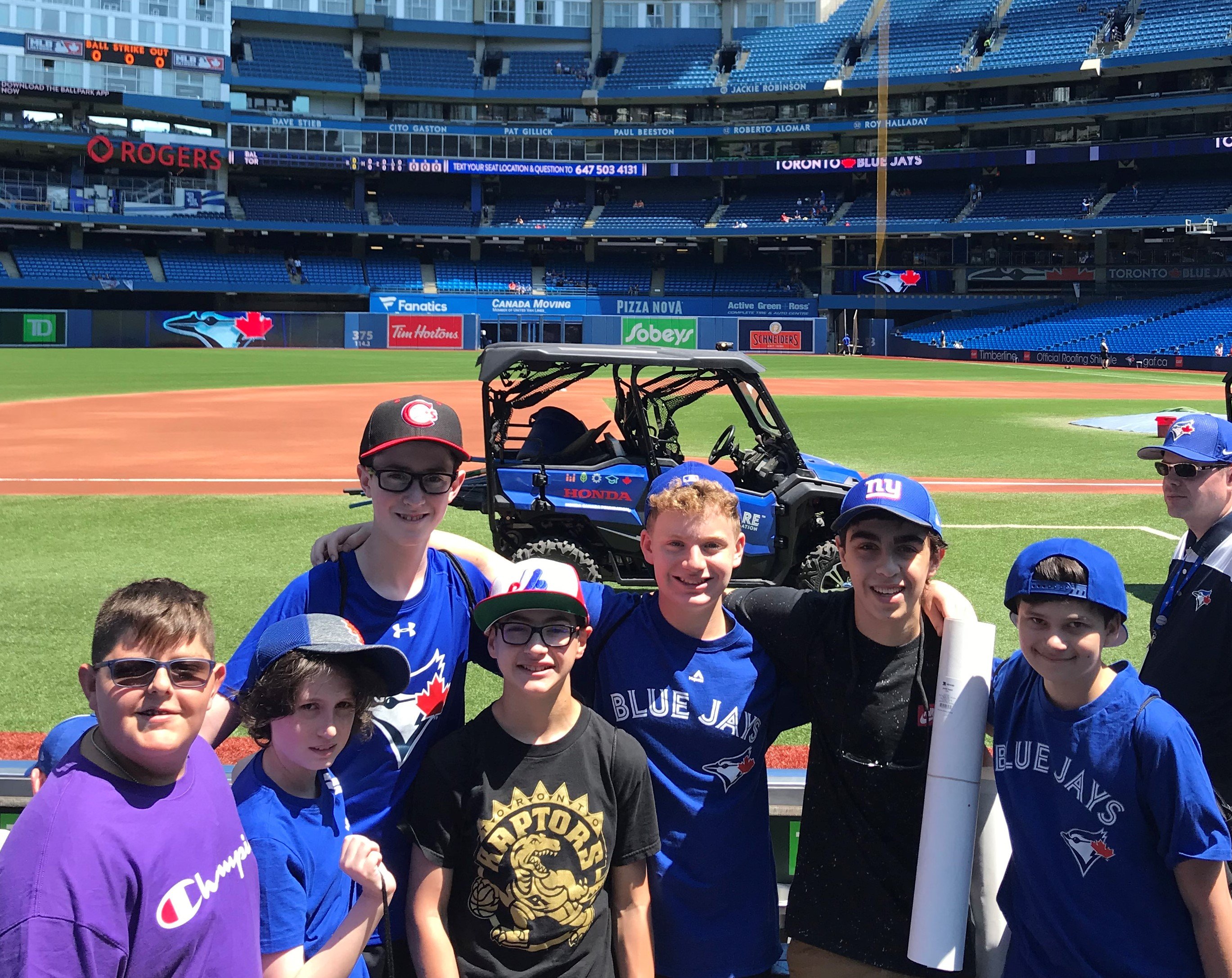 The Great White North was calling! Major League Madness has made its way north of the border to Toronto, Ontario. We crossed the stunning Ambassador bridge and headed over to play Whirlyball! We had a blast playing this creative game and loved the uniqueness and skill the game required. Next, we took our talents to Dave and Busters and racked up the tickets and won some great prizes!
We had the opportunity to venture through the great Jurassic Park where all the magic for the Raptors occurred this year (we miss you already in Toronto Kawhi!). We headed to the Blue Jays game where we watched them beat the Baltimore Orioles! Trip members even got autographs from Young Cavan Biggio. Autographs and player interactions always make the trip members' day! 
That night we climbed all the way to the top of the CN Tower! This was an exciting bonding experience for all as we continued to grow our brotherhood-like bond. Next, we visited the great Science Centre of Toronto where we all learned something new and had a blast doing so. Then, we all gathered together to watch the Home-Run Derby. What a time it was, we couldn't keep the excitement down. Trip members mentioned that this was even better than a Super-Bowl Party!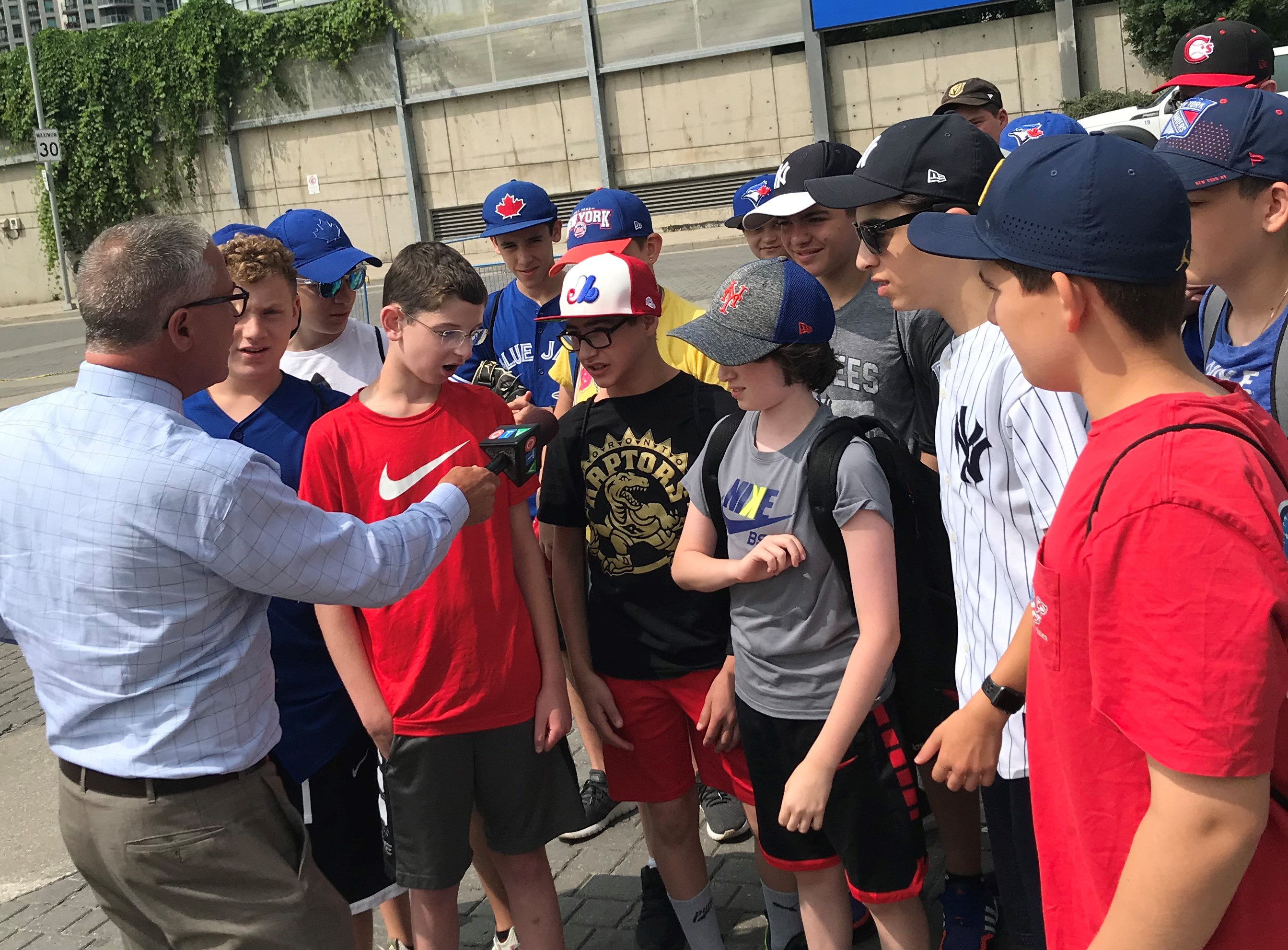 The next day started off with an unexpected surprise when visiting the Rogers Centre. We were lucky enough to be interviewed by the CTV News Network! Our trip members were interviewed just like the big leaguers and were asked questions regarding the Home-Run Derby. This segment aired on national television! As we toured the Rogers Centre, trip members mentioned that they were liking Toronto more and more every day. We then got to walk on the field and sit in the same dugout as the MLB players we admire. 
We headed to the Kensington Market. There was lots to see and eat, a trip member raved about the Grilled tentacles he tried! To end our time in the "Six", we visited the Hockey Hall of Fame. Here we learned a lot about some of the NHL's greatest players ever including Gretzky and Howe. We enjoyed the interactive games the most, as we got to shoot and score on NHL goalies! 
We ended our Canadian adventure with a boat ride through the mighty Niagara Falls and admired their beauty. 
Until next time, 
The Westcoast Blogger 
Want to experience the ultimate baseball road trip? Check out our 23-day major league madness teen tour. To browse through all of our summer programs, click here.