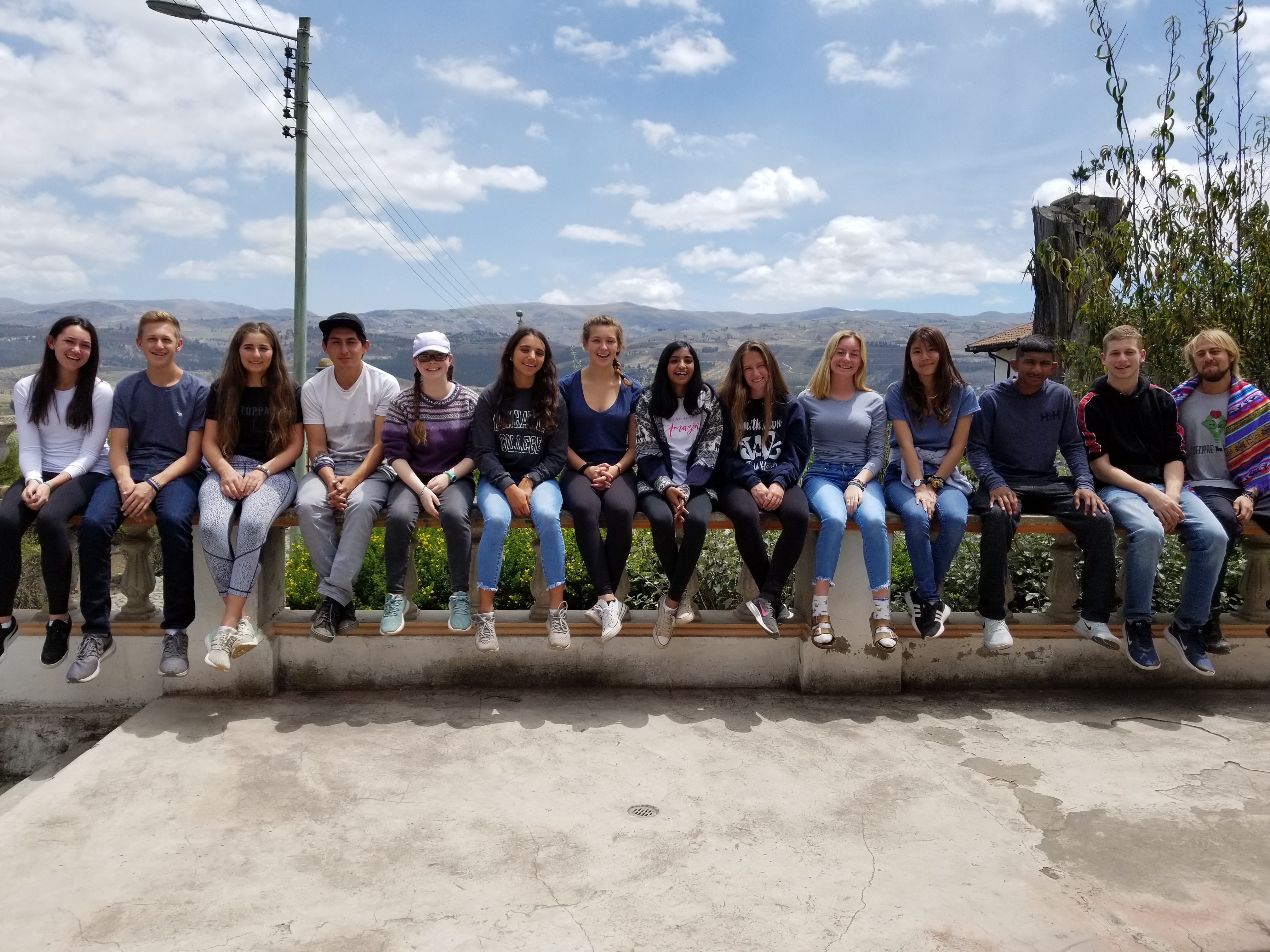 Hola one last time! 
Our time in Riobamba was incredible and we can proudly say that we have supported over 180 patients during our clinical care and helped to build a man's home. 
With MEDLIFE, we supported two new communities with medical care. Program Members had the opportunity to experience each and every station. Through this, they realized the importance of each one and understood how all of the stations were interconnected. 
First, patients were required to check-in at registration and fill out paperwork. Next, they would go to triage where their height, weight and vitals were checked and recorded. They would then go to the education station and given different pamphlets explaining various diseases that are common in the area. Also at this station, Program Members played videos on the projector to educate patients on these potential health issues. The group even took the time to converse and engage with the Ecuadorians, which lit up both of their days. At the tooth brushing station, we taught children how to brush their teeth and gave each child a toothbrush and tube of toothpaste.
During our debrief, Program Members expressed how special it was to teach the children how to properly brush their teeth after witnessing some of them holding the toothbrushes like a foreign object. Working with the children was a highlight and we also got to enjoy free time playing with them at the end of the day.
After the stations, patients would then either see the doctor, dentist, or both. The doctors would have Program Members examine patients, listen to their stomachs, and write the prescriptions.  After seeing the doctor or dentist, patients would then go to the pharmacy to receive their medication. 
During our last day at service, one of the doctors allowed us to diagnose the patients ourselves after asking them about their symptoms. He then asked us to prescribe medication. One of our Program Members encountered an elderly patient who came in complaining about pain from stress. He recommended calcium, vitamins, and anti-inflammatory medications and the doctor agreed with all of these recommendations and had nothing more to prescribe. All of us now feel confident in taking vitals, can identify more than five medical tools and what they're for and how to use them.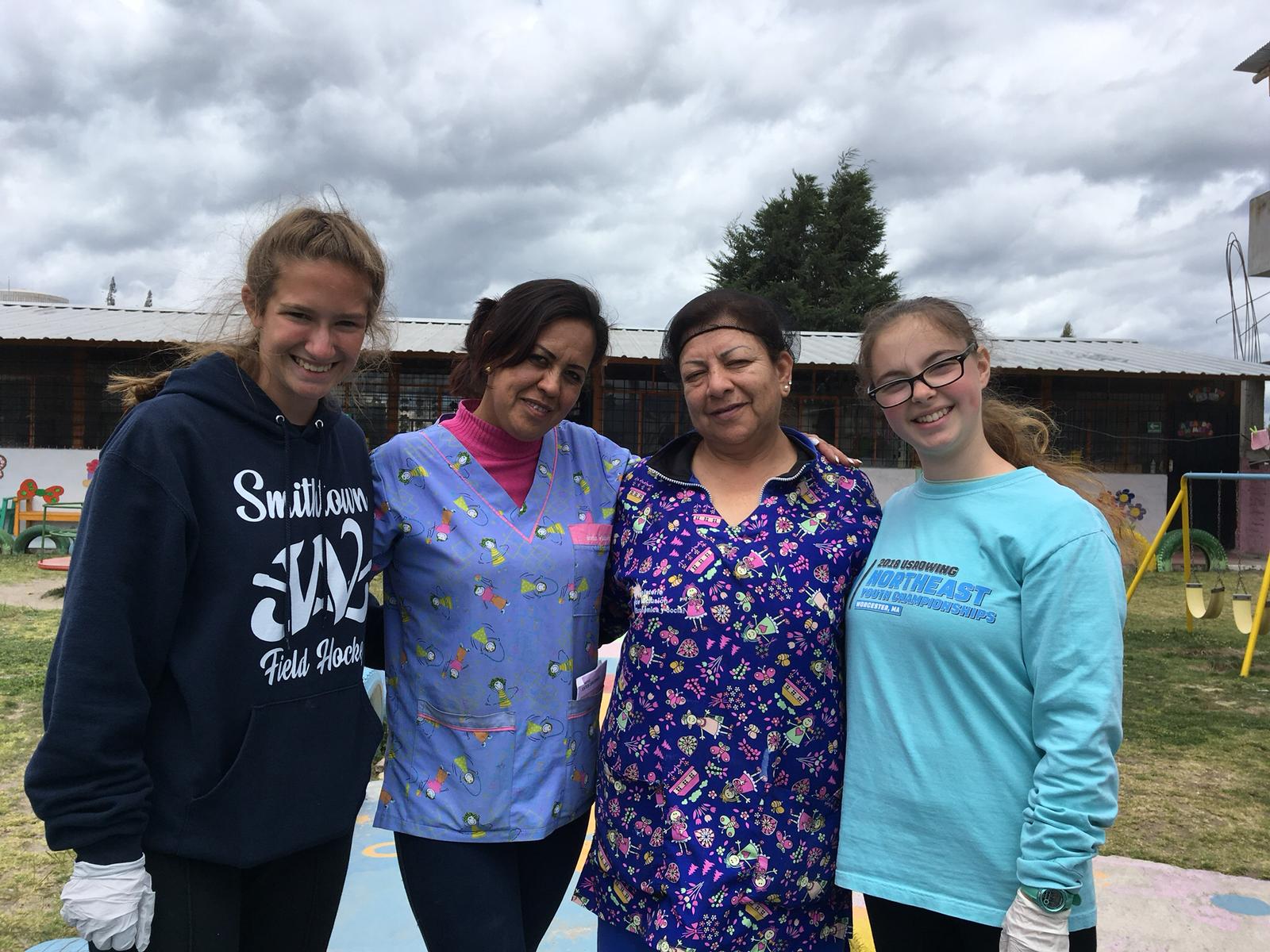 Our Trip Director led a workshop about how to take these experiences and effectively translate on college applications and resumes. 
On one of our days of service, we worked on building an elderly gentleman's home. Arturo is a 78-year-old man who lives by himself in the countryside in a home comprised of one small room and a muddy floor. Our job for the day was to carry bags of sand up to the construction site for his new home to eventually be mixed into concrete. Our team created an assembly line, which made the process very efficient and fun.
Also in Riobamba, we had a day off from service and went on a city tour. The highlight of the tour was our visit to a local market. We enjoyed watching a parade and also saw a few people selling whole, cooked pigs. None of us had ever seen anything quite like that before. Our guide explained that this was the spot in town to come to buy a whole pig, which would usually be eaten at either a party or celebration and sells for about $250, which is quite expensive in Ecuador!  
We also visited an old temple, which incorporated Indigenous art in its architecture. We learned that this was an attempt for the Catholics to make the Indigenous people feel invited and included in their tradition. After our tour, we went to an Ecuadorian style restaurant for dinner followed by bowling. Lots of laughs and smiles were accompanied by our strikes, spares, and gutter balls.
 We departed Riobamba and headed to Baños for a white-water rafting adventure. Afterwards, we soaked in the thermal baths at the hotel. 
It was time for our final banquet. We wrapped up our trip with some closing activities and shared some good laughs. Each and every one of us are returning home with new experiences, a cultural-understanding, and heightened self-awareness. We have truly grown as individuals and are feeling empowered and inspired to apply our newfound understandings to our lives back home and within our communities. 
 Adios! 
The Westcoast Blogger
Do you want to explore Ecuador while providing meaningful service? Learn more about our 11-day Ecuador Medical Assistance program. To browse all of our programs, click here.