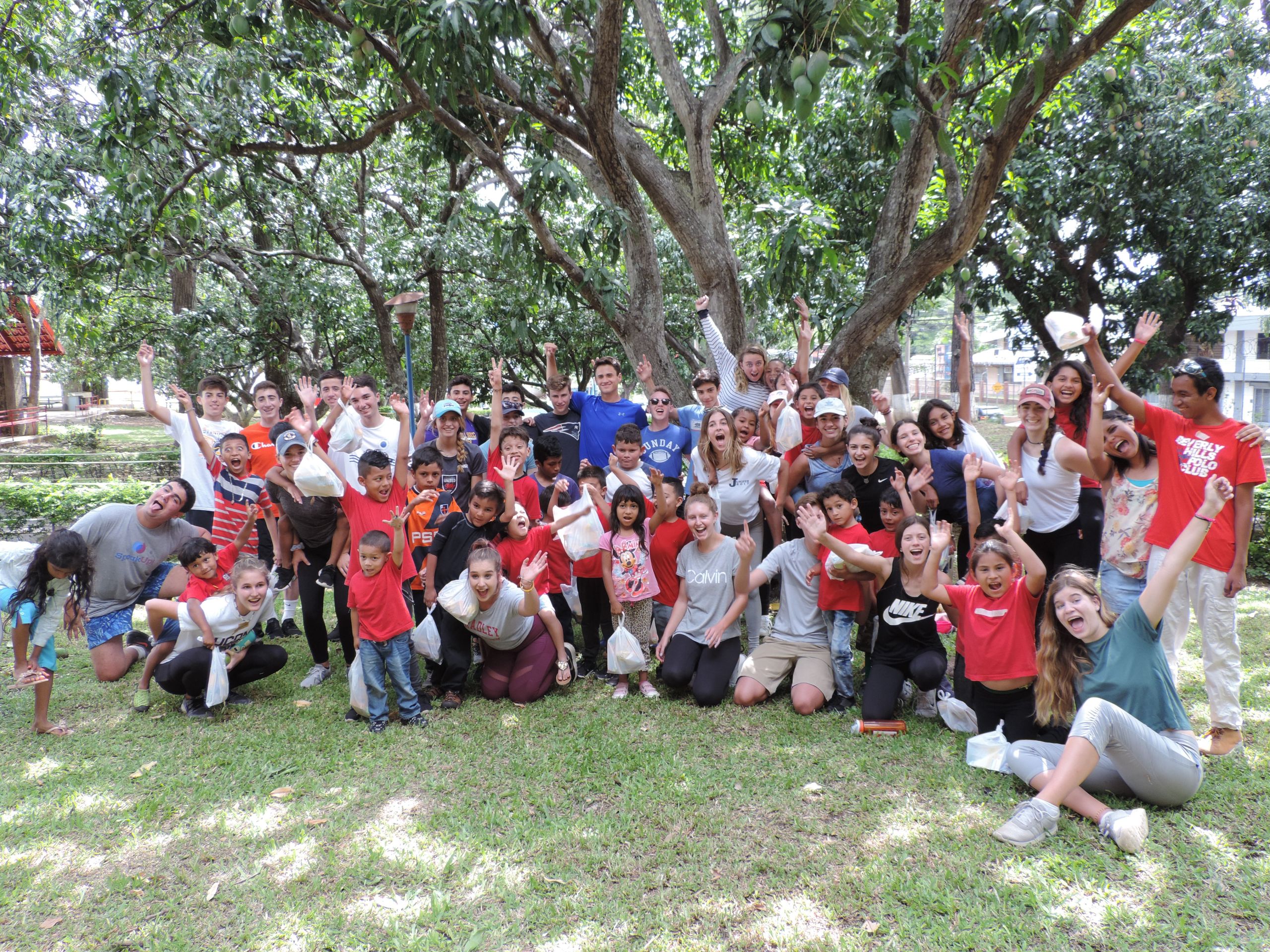 "I've never heard silence like this in my life" Gail Nystrom, the founder of the Costa Rica Humanitarian Fund reflected to our program members during our community service orientation. She started off by sharing her experience visiting Costa Rica for the first time, decades ago. She had journeyed to the land of Pura Vida, looking to add substance to her life away from New Jersey. She decided to join the Peace Corps, an organization that aims to promote peace and friendship through community-based development and cross-cultural understanding. She had found peace in this wondrous country, something we were all beginning to feel.
The day began early, as we boarded the bus we cued our morning song, "Hey Ho!" by The Lumineers and took off. When we arrived at the beautiful Pacuare River, we admired its lush trees whose root systems followed the water's call, between vines and vegetation. It was time for whitewater rafting! Beside natural waterfalls, we listened to our guide's directions and we worked as a team to paddle down the river. We became in sync in the stillness of Costa Rica's enchanting geography.
We continued to work as a team throughout our first two days of service with the Costa Rican Humanitarian Fund in La Carpio. 
Our service was multifaceted and methodical, as each part helped us uncover a new layer of self-awareness. Program members were in charge of three projects at La Carpio. The first project was to build a bathroom in Marta's home. Marta was one of the first abuelas to move to La Carpio and since her arrival, had been using a public bathroom. Our second project was to paint three homes and fences, while the third was to volunteer at a day camp with the local children. At the camp, program members paired off with one or two children and rotated through different stations in the park, having fun swimming, coloring, and playing with the kids.
Our trip members expressed that they felt the most gratitude while watching the children light up with excitement over the simplest things such as jumping into the water, playing duck-duck-goose and receiving bags full of school supplies. Eli even recalled watching one of the children squeal with joy because he got a pencil with a soccer ball eraser.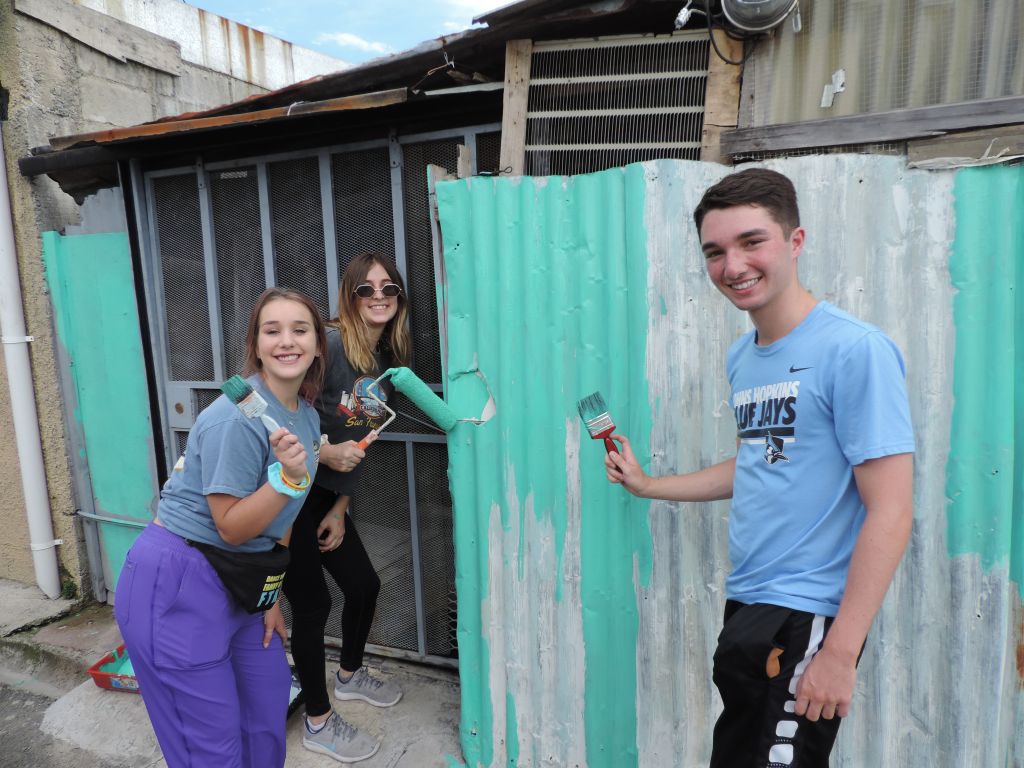 At the end of the day, we gathered together with the children of La Carpio to sing Spanish songs. We also sang some English songs and while the children were shy at first, they became increasingly more confident to share how much English they have learned through CRHF. Next, the Abuela asked the program members to sing Spanish nursery rhymes and the children giggled as they watched us attempt to sing them. It was a true exchange of cultures.
One of our program members reflected on the day saying "My favorite part of the day was after the abuelas' play and seeing Marta cry at the end. I didn't realize how personal the play was to her or the impact of the work we did until then. Then we all stood up to hug all of the abuelas that performed, it was beautiful." 
While another shared, "I also really enjoyed the play that the abuelas put on after our service. It was good to see how connected they were to the story. Even without translation, I could feel their emotion."
Describing their favorite part of the day, a trip member explained, "I loved painting the walls. We were moving so quickly because it was time for the next group to paint, but we really wanted the satisfaction of finishing something together, and we did, and it looked great. The family whose fence we painted just kept looking at us with big smiles on their faces." 
Laughing, another shared, "I enjoyed playing with the kids. They were just so happy to be with us even though we didn't speak each other's language fluently." 
As we continue to venture through Costa Rica, we are eager to participate in more service projects and explore more of this beautiful country. 
The Westcoast Blogger

Do you want to spend your summer touring Europe? Check out our 28-day European Experience!
To browse all of our programs, click here.