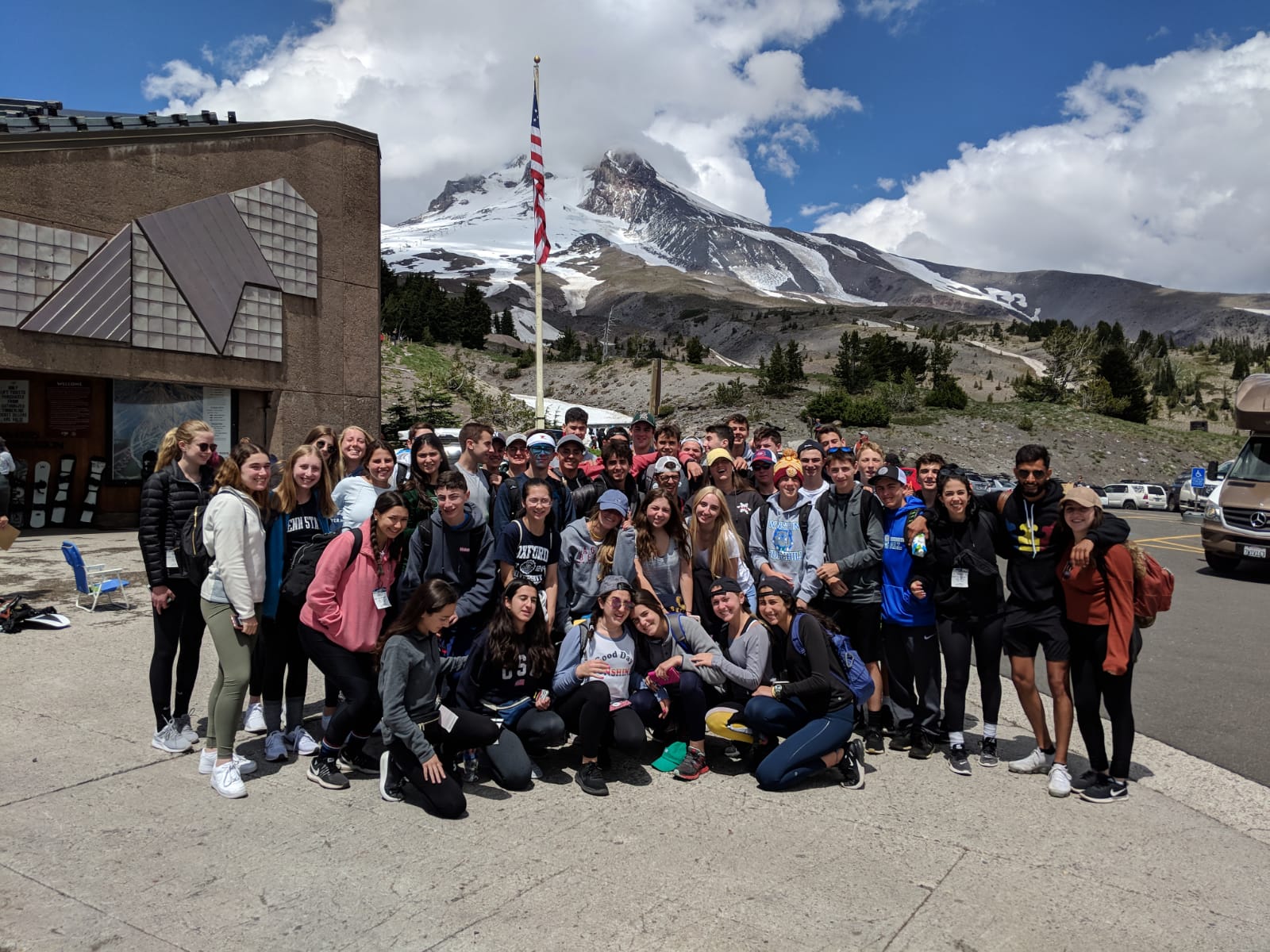 Our Northwestern adventure is now underway and off to a great start! We're a few days in, and already we can feel the bonds forming and memories being made. Our adventure started off in beautiful Mount-Hood, and it could not have been better! Once our enthusiastic bus driver dropped us off at our campsite, we began to get to know each other more by playing fun games and icebreakers, and we've been lucky enough to have very sunny days.
The next morning we woke up early for a day of skiing, mountain biking and hiking. We definitely have some sports fans in the group! The trip members who went mountain biking got to meet Bara, who we think may be the smartest dog on the West Coast, while our skiers and snowboarders got to take in the incredible views from the top of the mountain.
After a great time in Mount Hood, we kicked off our journey to Seattle by playing our song "Send Me On My Way" by Rusted Root. During a pit stop at a farmer's market in Olympia, we met a very creative balloon artist who made us some fabulous balloon hats. That evening in Seattle, we had a blast playing Whirlyball, which is a game that combines bumper cars, lacrosse and basketball all in one. Congratulations to all the teams on their big wins!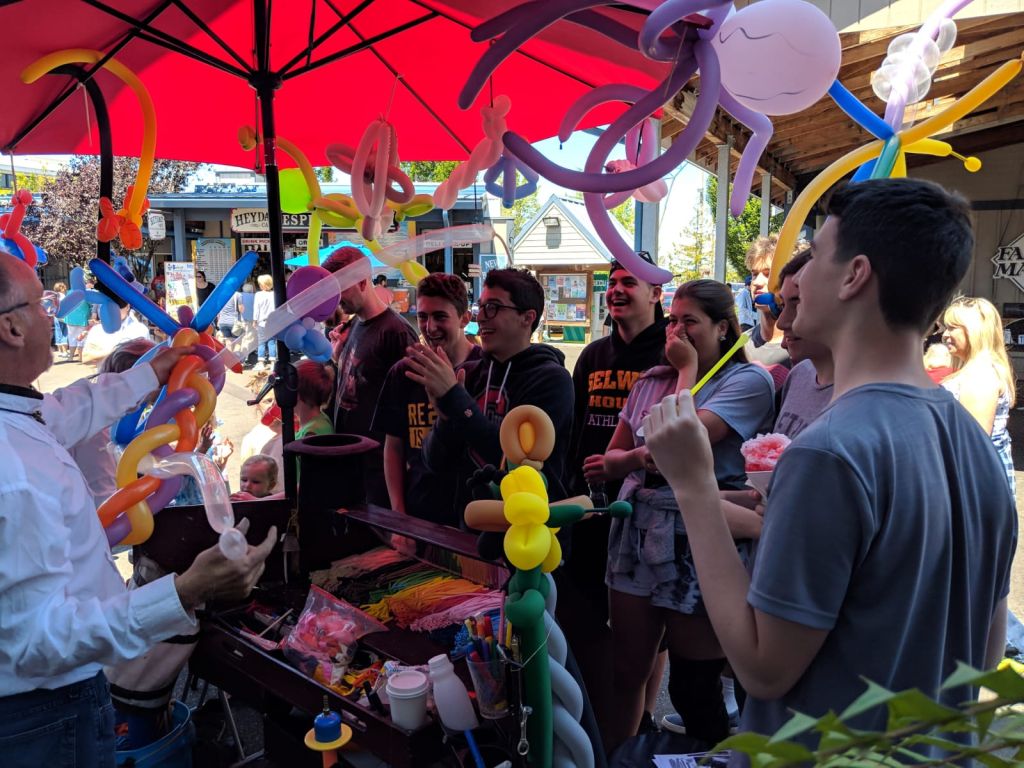 Pike Place Market was our first stop the next day. Fun fact: that's where the very first ever Starbucks coffee shop is located. As we wandered around, we saw some amazing local art and even caught some fish! In the Museum of Pop Culture, we played some fun video games and even braved the horror section. But the highlight of our time at the museum was definitely the jam room, where a few of the trip members got the opportunity to show everyone their musical talents by creating a song. They had everything from drum sets to a sound editing booth!
Then, it was finally time to go up 605 feet in the air in Seattle's famous Space Needle. With a 360 degree view and a revolving glass floor, we really got to see the whole city! We then got the chance to snap some pictures and take in the view before going down to the gift shop to try out the virtual reality stand. The virtual reality goggles simulated what it would feel like if we were bungee jumping off the top of the Space Needle. After dinner, we took a ride on the Ferris wheel for one more look at the gorgeous city! 
Stay tuned for our next blog, where we'll get to tell you all about our time kayaking, hitting a waterpark, and cheering on the Seattle Mariners at their game!
Can't wait to catch you up on our next adventures!
The Westcoast Blogger
Want to experience your own Northwestern Odyssey? Check out our 17-day and 25-day options!