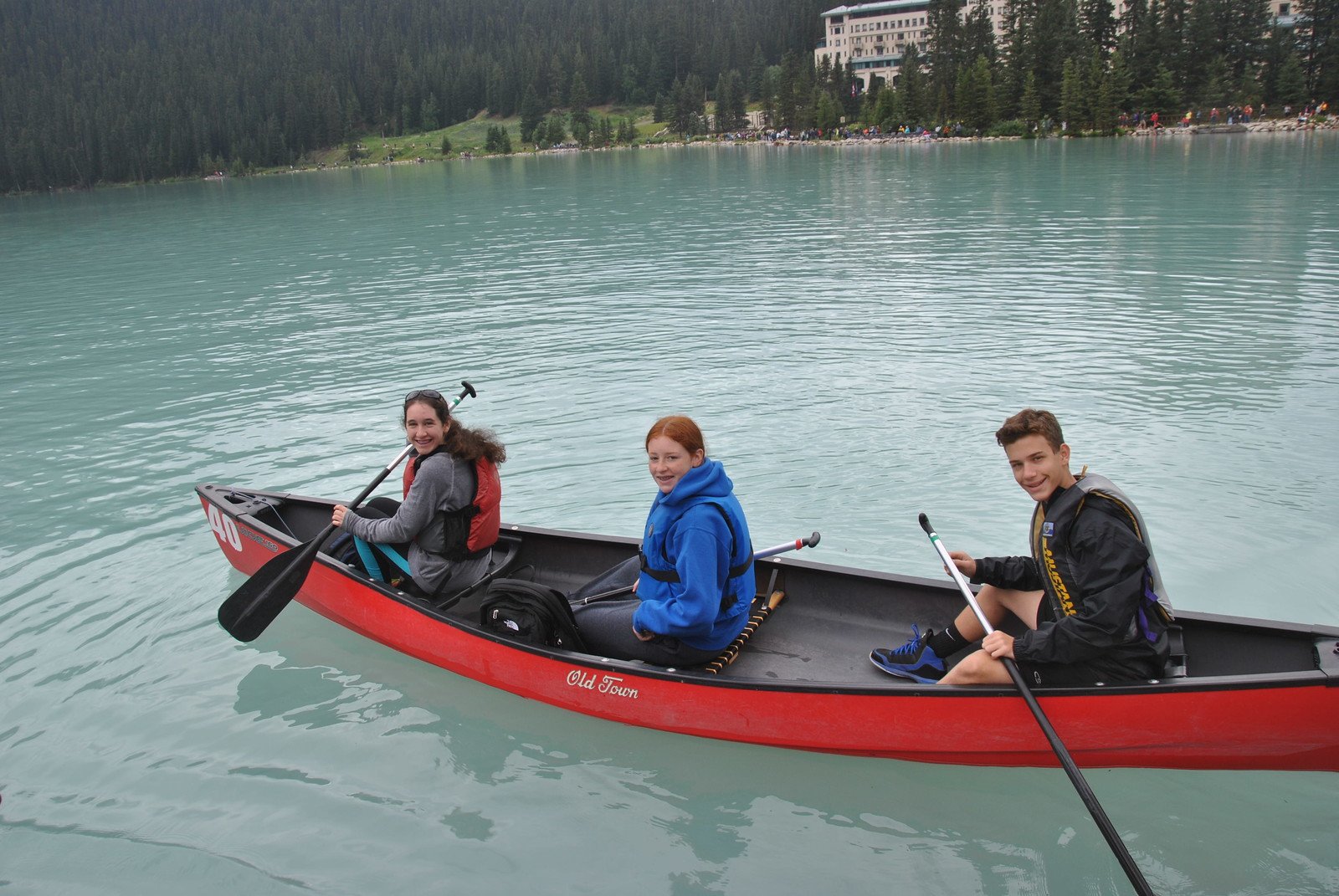 Our trip has come and gone and by the time you're reading this, our amazing Trip Members will be all settled in at home. Let's take some time to reflect on our last week together. Previously on Trip 32's Northwestern adventure, we were participating in some fun team building activities and we were split up into different teams. 
We made our way to our boat tour in Glacier National Park. The views were absolutely incredible and we got to walk up to a gorgeous waterfall and have a picnic lunch. It was then time to make our way back to our campsite for some free time. We enjoyed a delicious fajita dinner, but no campsite dinner is complete without smores! The sun went down, and we all gathered around the campfire, roasting marshmallows, singing songs while we took turns playing the ukulele. 
After a perfect night camping and a good night's rest, we loaded up the bus and made our way over to Bozeman, stopping in Montana's capital, Helena, for lunch. We continued our drive to Bozeman and before we knew it we were getting settled into our dorm rooms at Montana State University. We also ate dinner in their dining hall, just like real University students! Next, we went to the movie theatre where we had the choice of seeing Toy Story 4 or Spiderman. Both movies were huge hits amongst Trip Members. 
The next morning we explored Yellowstone National Park and got to see the Grand Prismatic Spring sulfur pools and the Old Faithful geyser. After our time on the boardwalk in Yellowstone, we drove to Cowboy Village in Jackson Hole where we settled into our cabins and even got to hang out with trip members from another WCC trip!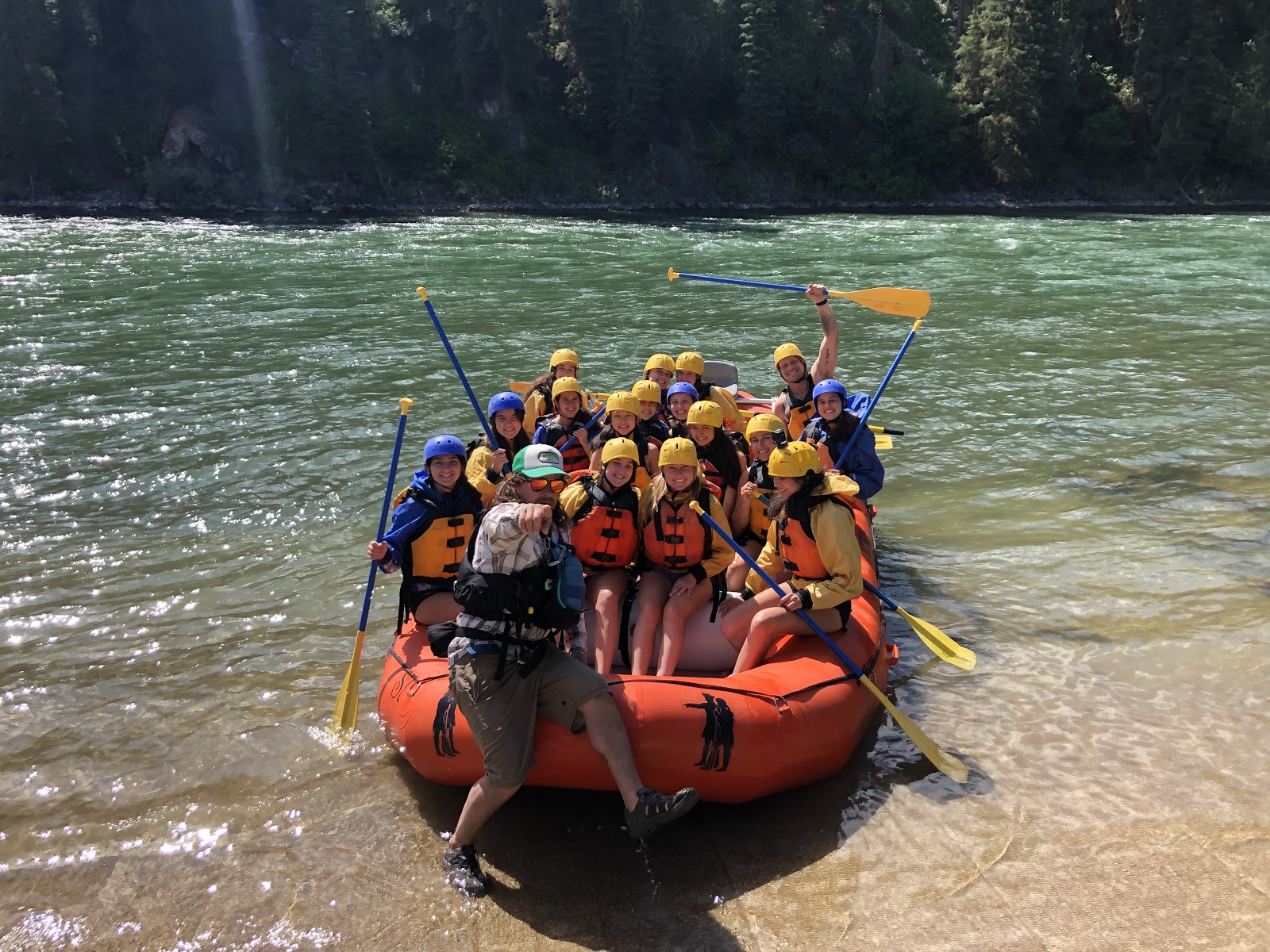 The next day rolled around and it was time to celebrate another very special birthday! Our Trip Director, Brian, was one year older, and we were all ready to seize the day! It was time for whitewater rafting, and it was everything we expected and more. We paddled through rapids, laughing and splashing. After working up an appetite, we went to downtown Jackson for lunch where we ran into the Kardashians! We never expected to see celebrities in Wyoming, but this trip has definitely been full of surprises. Back in Cowboy Village, we sang Happy Birthday to Brian, the best Trip Director we could have asked for! 
It was time to head to our final destination, Park City! When we arrived, we explored the town and later, had a pool party at the hotel. While in Utah, we visited the Olympic Park to go extreme tubing. We also attended a street festival before grabbing some ice-cream.
It was then time for our final banquet. We watched a video made by one of our Trip Leaders and shared our favorite memories of the trip. Before we knew it, it was time to part ways. This has been an experience of a lifetime and the memories we've created will never be forgotten. 
Thank you for following us on our Northwestern Odyssey! 
The Westcoast Blogger 
Do you want to experience your own Northwestern Odyssey? Check out our 17-day and 25-day teen tours! To browse all of our programs, click here.