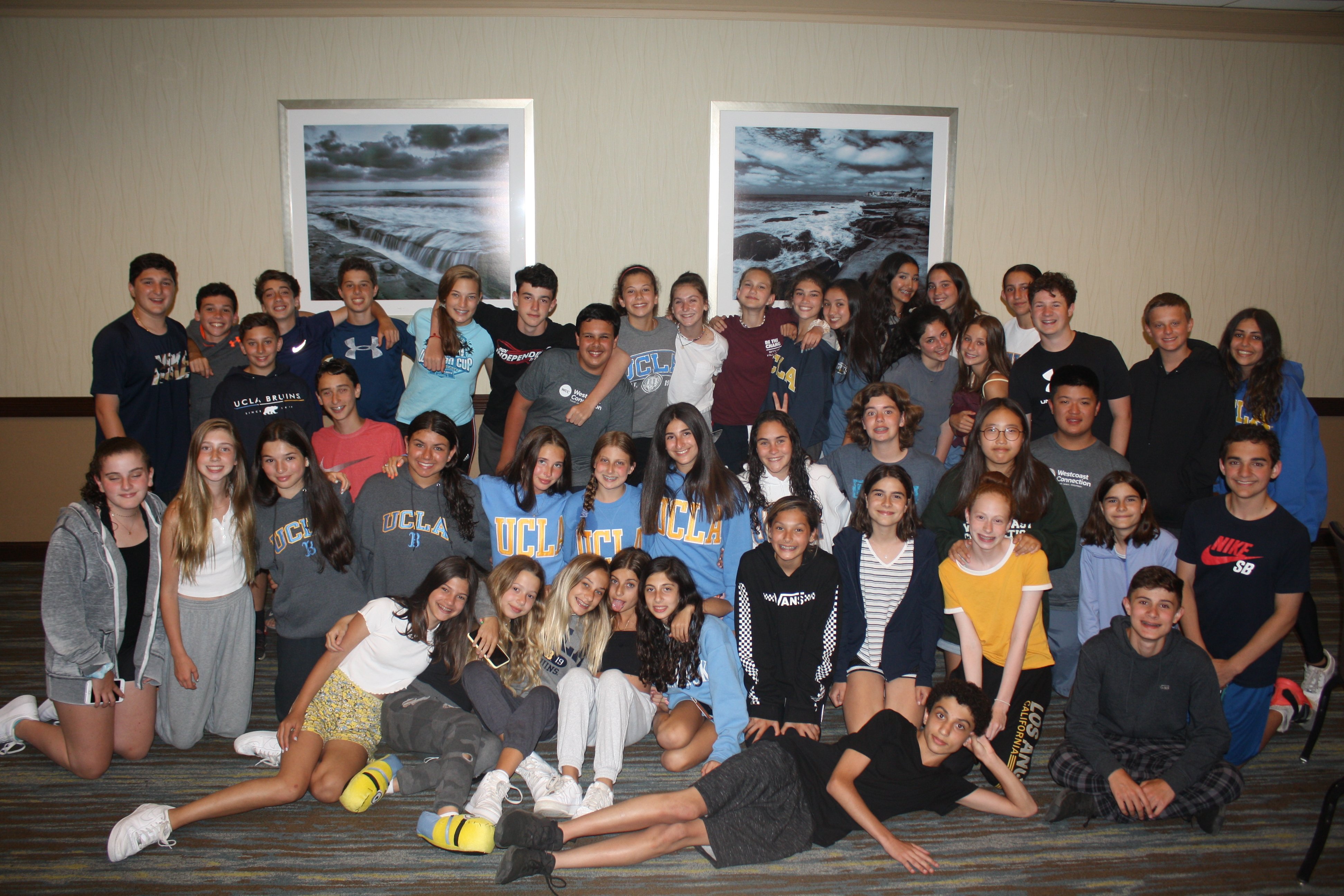 Waking up early in Lake Tahoe was great especially after making our own breakfast! We made pancakes and topped it off with some fruits, it was delicious. After breakfast, we hopped on the bus to Lake Tahoe. The view was spectacular, with the mountains surrounding us as we lay on the beach waiting for our turn to either water ski, wakeboard or tube. That definitely worked up an appetite, so we headed to a spot where we got some lunch and some snacks for the bus. After lunch, we got some refreshing gelato before heading back to the campsite. At the campsite, we played some fun games before the sun went down and indulged in a delicious chocolate fondue!
Good morning Los Angeles, Universal here we come! After waking up early and packing up the tents, we had our last breakfast at the campsite. We got on the bus, ready for a great day at Universal Studios! We started our day with a Tram ride to the studio. We got to see where all the movies are made, as we went through the back lot and movie sets. After that amazing experience, we got into groups and headed off to the amusement parks. After Universal, we went to the Hard Rock Cafe for dinner and it was a great time, as they played plenty of amazing music! What a perfect night, to end an amazing day.
We woke up in sunny Los Angeles in the UCLA dorms and started the day with a delicious breakfast including omelets and waffles! We then headed to the one and only Venice beach! We had a great time soaking up the sun and enjoying the famous boardwalk. Later that afternoon, we went back to UCLA and got to go swimming and play some basketball. What a beautiful campus! After a relaxing afternoon, we headed to the famous Improv Club, where we got to see some hilarious comedians perform. After a night of great food and laughs, we headed back to our dorm rooms to get a good night's sleep!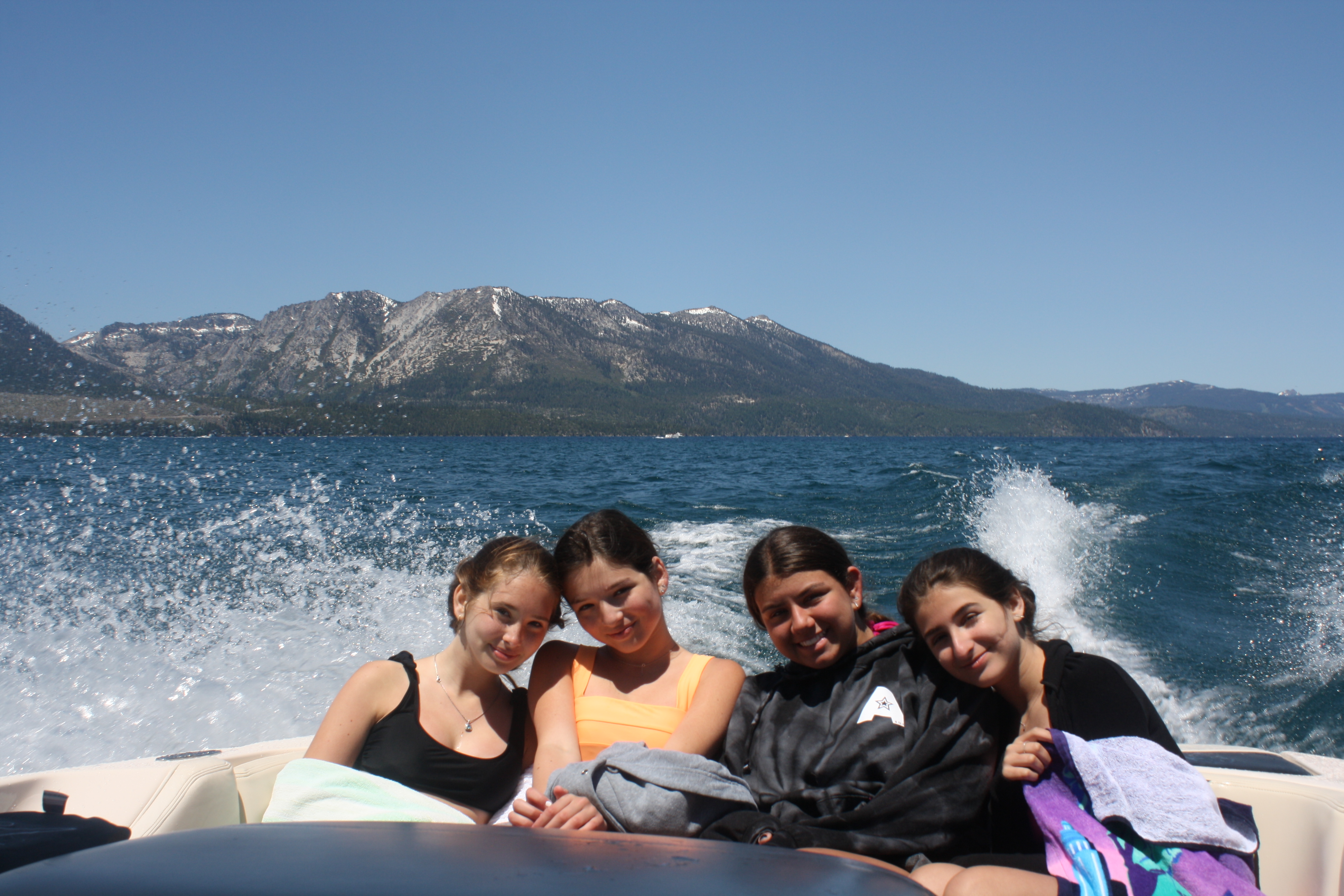 Waking up to the most magical day, our group was headed to Disneyland! As soon as we arrived, we headed to the parks, hitting all the rides we possibly can before the spectacular parade down Main Street. What a show! After the parade, we enjoyed dinner together and got to go on a few more rides before hopping on the bus and making our way back to UCLA after such an exciting day.
Waking up on our last day in Los Angeles, we headed to the UCLA bookstore for some "Bear Wear" (UCLA's school apparel) and Rodeo drive where there were so many beautiful stores. We then headed to the Hollywood Walk of Fame and went to Madame Tussaud's wax museum! After meeting all the stars in wax form, we got to see some real stars at the World Premiere of the Lion King. It was so cool to be right next to the red carpet!
Goodbye LA, Hello San Diego! After packing up the bus, we headed to the beach for a sunny day of surfing and catching some awesome waves! As the sun started to go down, we hopped on the bus and checked in at the hotel to get ready to go out for our evening activity at Sea Port!
Oh how time flies! On our last full day, we headed to the world famous San Diego Zoo. We saw lions, polar bears, elephants, just to name a few… After a great day of strolling around the Zoo, we were off to Laser Tag! We had so much fun and we even got some slushies to cool off! Back at the hotel, we all spent some quality time together before heading to the airport for the last time. Trip 12 has been so much fun and we will cherish these memories forever.
The Westcoast Blogger
Do you want to spend your summer exploring all of what California has to offer? Check out our 28-day Californian Extravaganza! To browse our full list of programs, click here.