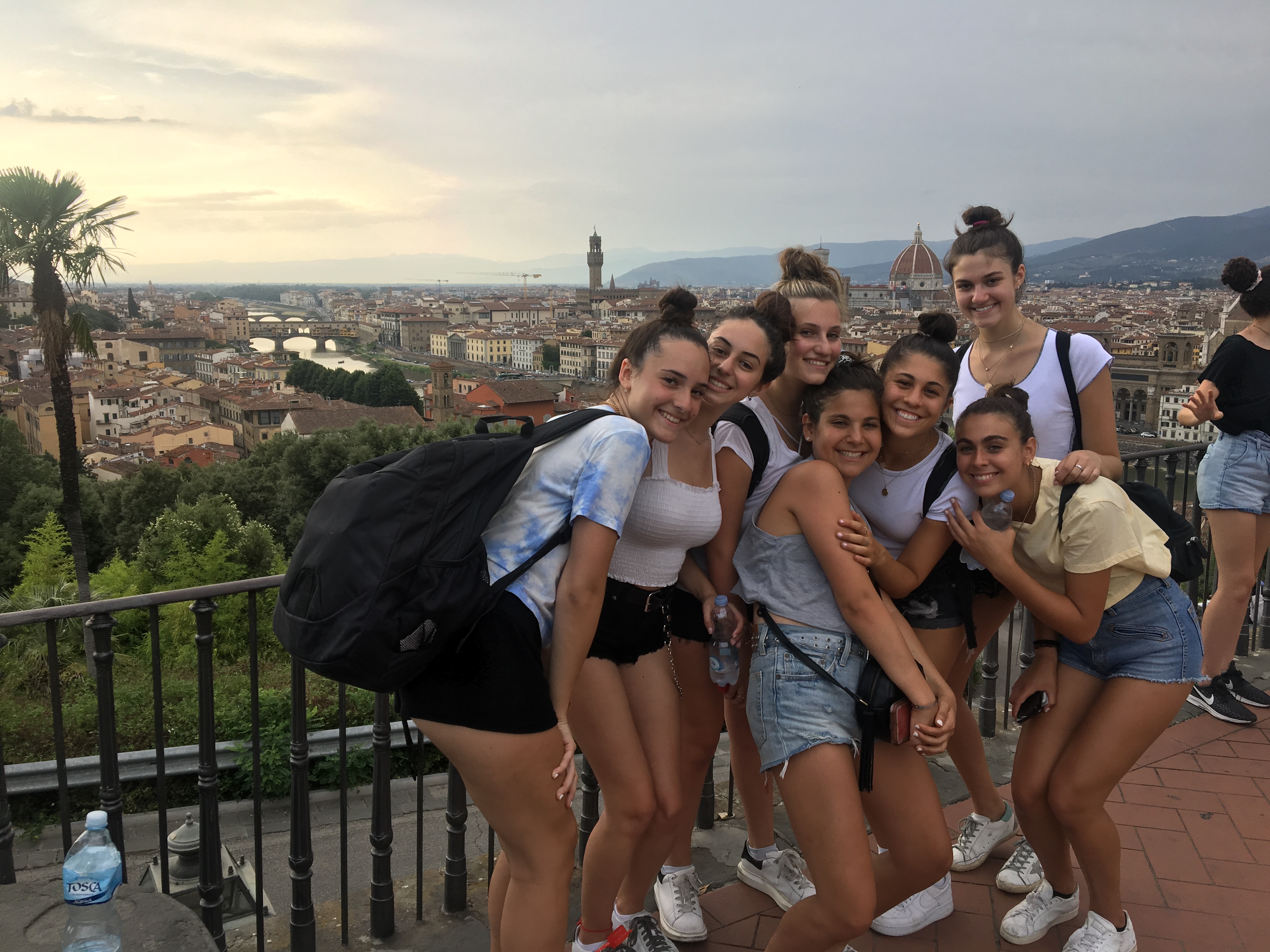 Ciao e Benvenuto!
Time really does fly when you're having fun! We can't believe that we've already spent one week in Florence. Although we've only been here for a few days, this magnificent city is starting to feel like home and we've all settled in spectacularly. 
Since you last heard from us, we've gone on more incredible adventures. First, we explored the Baptistry and the Museo dell'Opera del Duomo where we learned about the meticulous construction of the dome and discovered the tools and sketches used by its architect Filippo Brunelleschi during the Renaissance. 
This week's highlight was climbing the Cupola of Sante Maria Del Fiore, the third largest Church in the world and the highest point of Florence's town centre. Our students climbed over 460 steps in order to reach the top and see the most wonderful views that the city has to offer. We took plenty of pictures and had fun trying to locate our residence, classes, and favorite landmarks from above. 
The climb was absolutely incredible and served as a real bonding experience for all of us. Each and every student supported one another, encouraging each other to make it to the very top. Exploring the medieval stone stairwells and peering out of the small carved lookouts during our journey up the Duomo was most definitely a once in a lifetime experience and something we will never forget.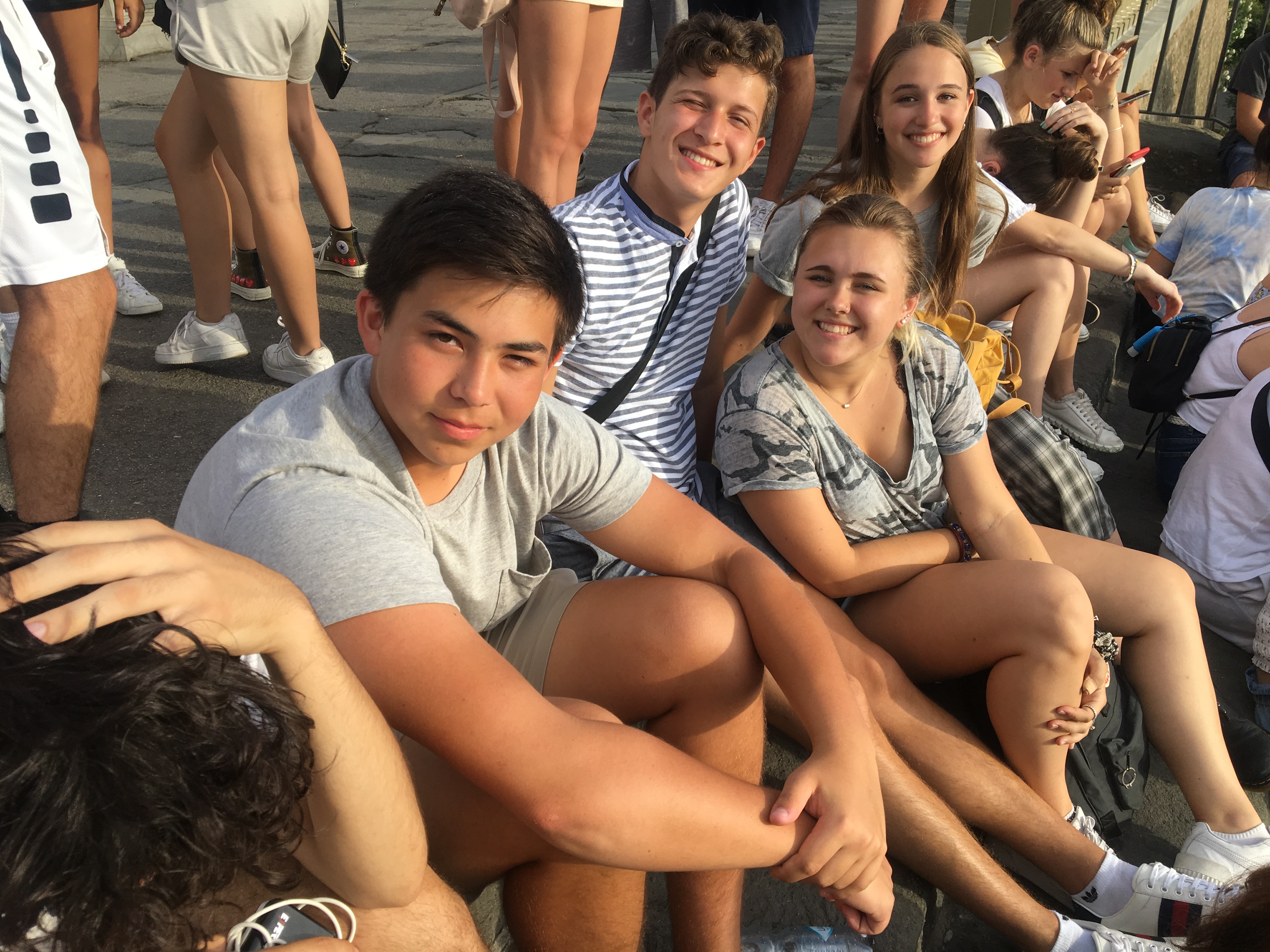 Another incredible highlight of our week was our gastronomic tour of some of Florence's most famous delicacies. We walked around the city and tried artisanal gelato, classic paninis from a small storefront vendor, and most excitingly, visited a small bakery established in 1943 where we saw doughnuts falling from the ceiling (literally, we have the pictures to prove it!). 
This week, our fashion students visited the Gucci Garden, an immersive experience showcasing custom designs from the fashion giant, housed inside the historic Palazzo della Mercanzia. Not only were our students marveled by the one of a kind pieces but they were even more touched by the inclusion of a mural entitled Eclectic Body which showcased all kinds of people and highlighted the beauty that is found within us all. The exhibition both uplifted and inspired our aspiring designers to create more masterpieces to add to their mood-boards and sketchbooks. 
Yet another stand out evening was our dinner in the Oltrarno District, located alongside the Arno River and across the Ponte Vecchio. Our students chose a variety of restaurants that overlooked the river. Some were even lucky enough to witness a wedding taking place on a gondola illuminated by candlelight, an absolutely enchanting way to end the evening. 
As much as we loved our relaxing night by the river, one of our favorite nights of the week was spent at Space Disco. Our program members and leaders danced the night away underneath the giant disco ball and showed off some of their best moves. 
We're all very excited for our day trips to Cinque Terre, Monterosso, Pisa, and Viareggio and we can't wait to tell you all about them! 
Arrivederci, 
The Westcoast Blogger 
Do you want to spend your summer exploring and studying in Florence? Read more about our 21-day and 28-day Pre-College Enrichment opportunities! To browse all of our programs, click here.