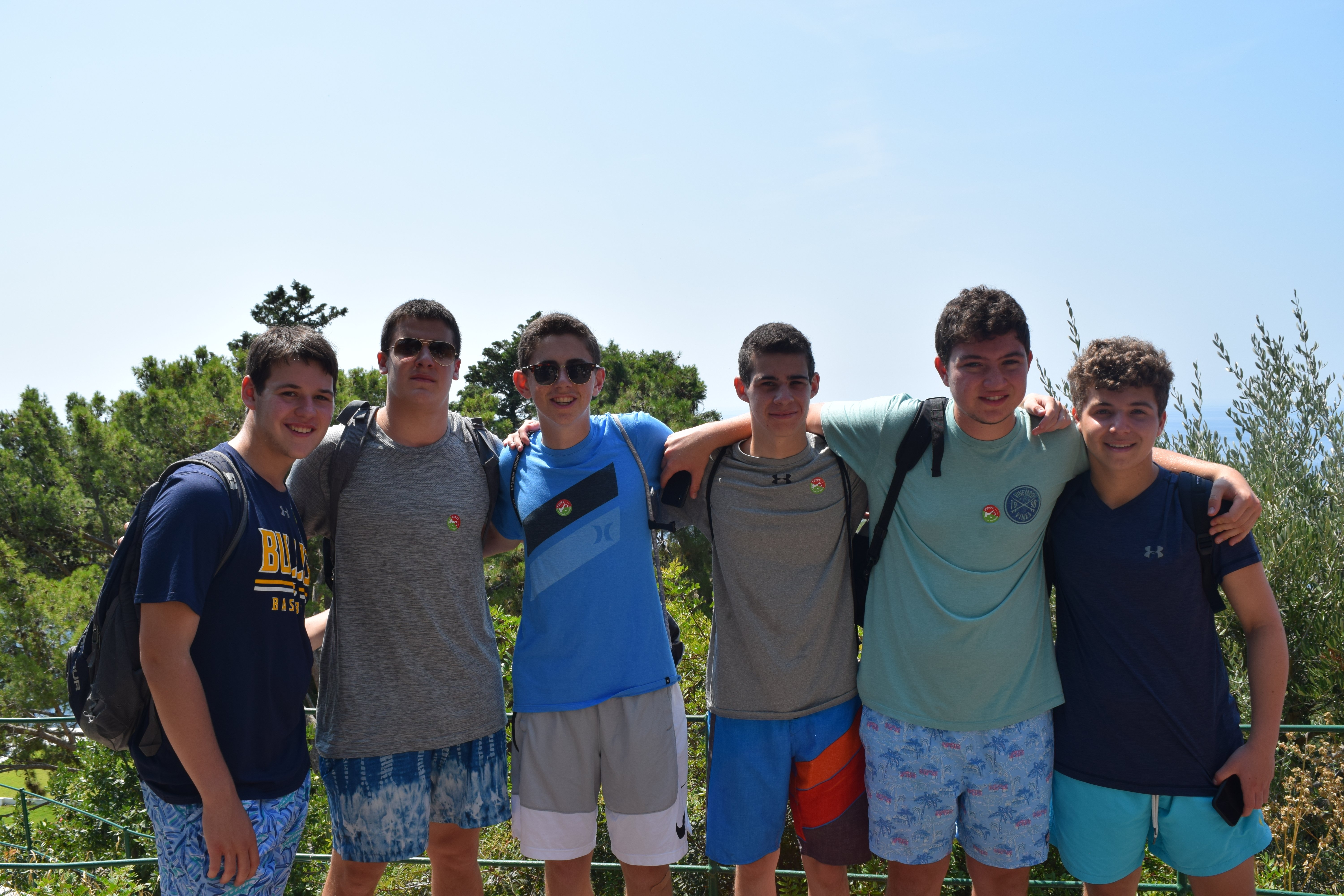 It feels as if it was just yesterday when we touched down in London. Now here we are, four countries later, finishing up the last of our adventure in Sorrento, Florence, and Nice. It has been a whirlwind of emotions as we spend the last of our days together, but all the more reason we have made each and every day count!
In Sorrento, we observed beautiful towns and villages carved into the cliffs of Italy. We explored the blue waters of the Mediterranean Sea as we cruised around Capri and lounged on the beaches of Positano. We explored the ruins of Pompeii and got to try some fresh tomatoes. But perhaps one of the most beautiful sights that we saw were the illuminated blue waters of the Grottos around Capri. We were feeling nothing but pure happiness and bliss as we jumped into the water. Trip Members relished at the natural beauty of Italy as we laughed and splashed in the water.
The sun was shining in Florence, and Trip 35 kept it cool with all of the amazing things that we did each day. We experienced an authentic leather demonstration, explored the leather market, and even climbed to the top of the Duomo to see beautiful 360-degree views of Florence. After our journey up the medieval narrow stairs, we reached the top. The views were absolutely breathtaking.
On our way to Nice, we got to take some great photos at the Leaning Tower of Pisa, while our pit stop in Monte Carlo brought us to Nobu, an amazing Japanese restaurant that overlooked the French Riviera. On our stop in Monte Carlo, Monaco, we watched peacefully at the beautiful yachts in the harbor as the coastline lit up with sparkles of light in the distance, illuminating the dark sky. 
Some of the trip members went banana boating during our time at the beach, while others spent our last day in Europe bathing in the sun! After a beautiful yarn ceremony which connected us through our memories and experiences, we watched a beautiful slideshow from our summer highlights, gave out superlative awards, and hugged each other tight as we prepare for our flight back home. Together, we explored 4 countries, two city-states, learned phrases of three different languages, and shared laughs, cannolis, baguettes, and tartes every day. Westcoast Summers come and go just as fast as they began but the memories and love that is shared truly is something that lasts a lifetime. 
To Trip 35 and all of our readers at home, 
Thank you! Merci, and Grazí!
The Westcoast Blogger 
Do you want to explore the best of Sorrento, Florence and Nice? Learn more about our 22-day and 30-day European Discovery teen tours! To browse all of our programs, click here.