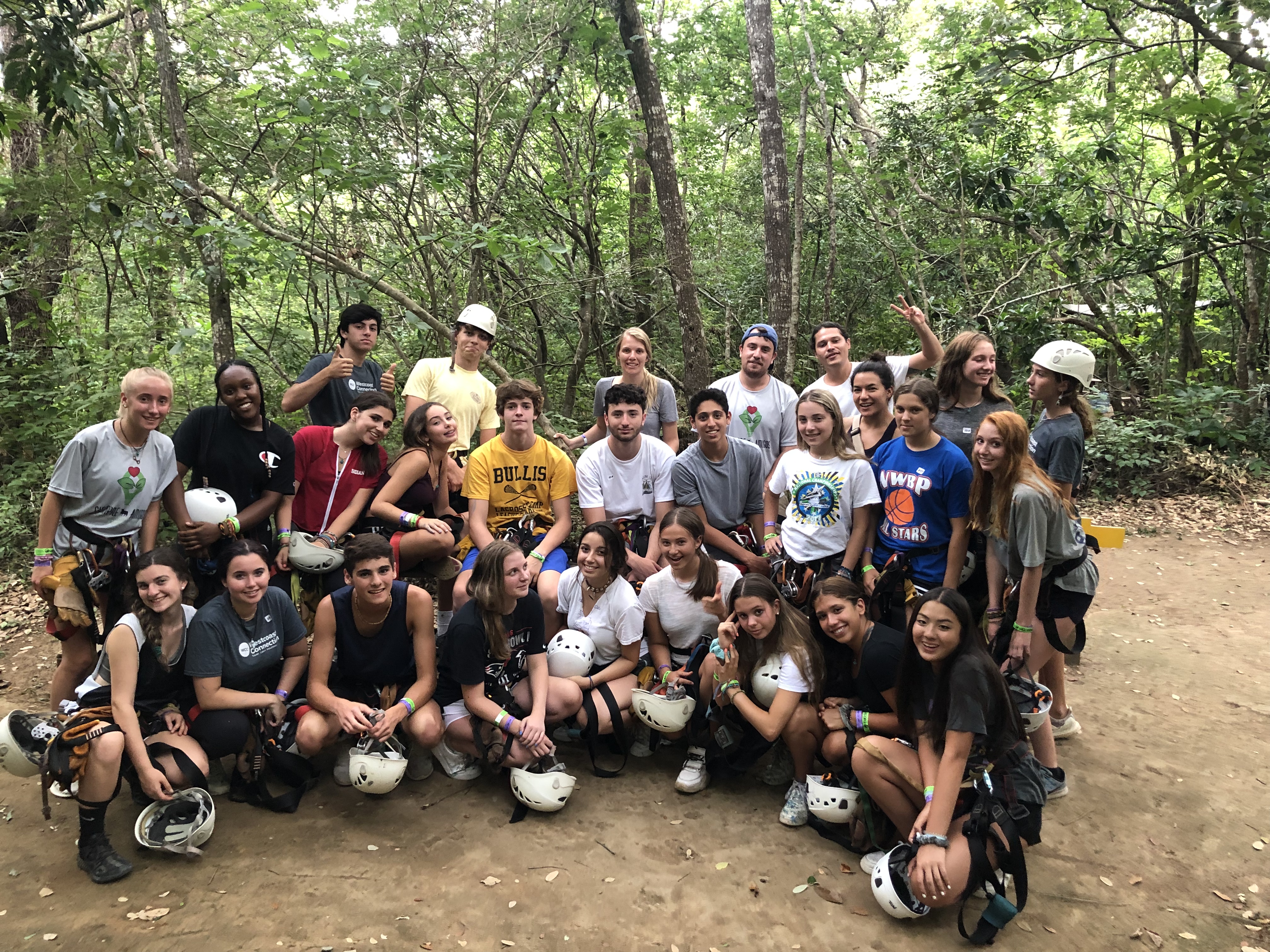 Our service projects have been incredible so far here in Costa Rica! We have been working with the Costa Rican Humanitarian Foundation and have had the opportunity to spend time with children from the community of La Carpio. 
During our day with the children of La Carpio, our program members had a blast swimming and playing games. They also held a jumping contest which the kids were so excited about! Later, we enjoyed a delicious meal prepared by the Abuelas and everyone got to know each other despite the language barrier. All too soon, it was time for us to say goodbye, but not before we distributed their goodie bags! We handed them each a goodie bag and the children smiled as they hugged us goodbye. 
It was then time to head to Flamingo! Our stay in Flamingo began with surfing, a new experience for most but by the end, we were all looking like pros. We started off on land in order to learn the basics and then made our way to the water to put our new skills to the test. 
Later, we enjoyed a delicious dinner and time at the beach for a bonfire. Everyone got to relax and we also roasted some tasty marshmallows, an amazing way to end a great day!
The next service partner we had the chance to work with was Siempre Amigos. With them, we would be building a house for a local family. On our first day, we met the coordinators and heard the story about how the organization first began. They told us that as teenagers, they started painting walls in local schools and houses and eventually started to build houses for families in need in the community.

Our group spent the day mixing concrete and laying it down where the family's new house would soon be. We worked hard but it was so rewarding! Program members had lunch at a local restaurant and later, enjoyed some beach time where they played volleyball and ate ice cream.  That night, we participated in a Latin dance class! 
The next day, we were eager and excited to head back to the service site. Here, we sanded and painted the wood that would make up the walls of the family's house. Throughout the duration of our service, the family was there helping us too! On our final day of service, we continued to sand but also began to paint the tin sheets for the roof of the house. We are looking forward to watching the building progress of this house on Siempre Amigos' Instagram page! 
We have a few more days left here in Costa Rica, and we are so excited to continue exploring this beautiful country. 
Until next time, 
The Westcoast Blogger
Do you want to explore Costa Rica through community service and adventure-filled activities? Check out our various service opportunities in Costa Rica here. To browse all of our programs, click here.