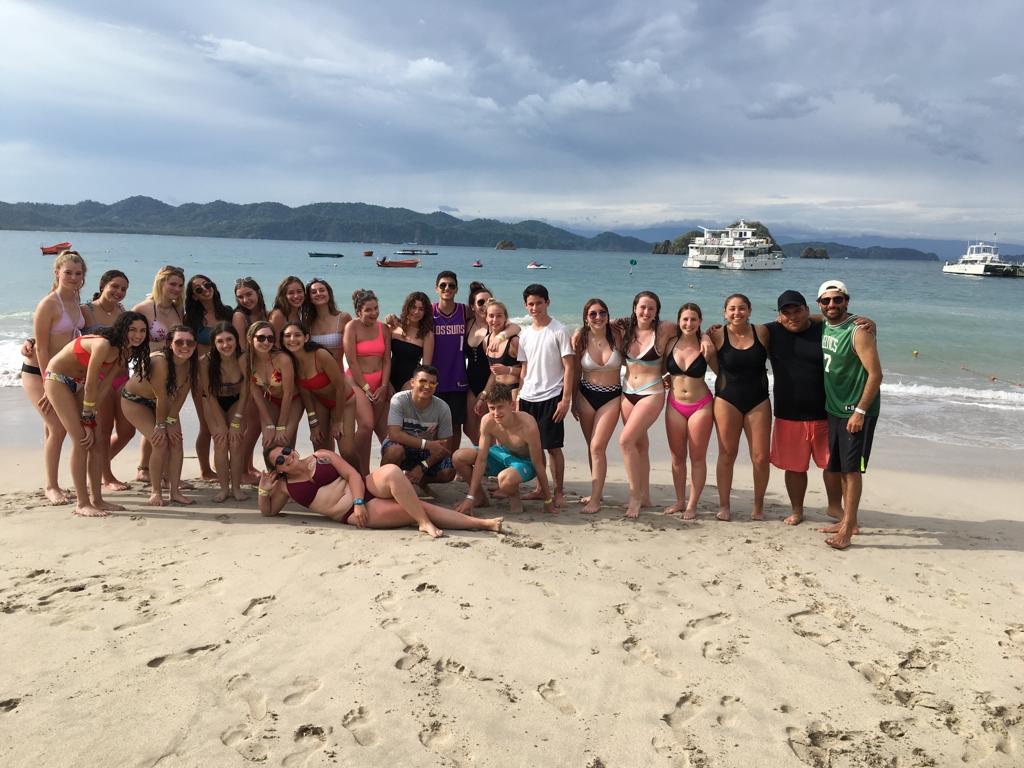 Pura Vida from and Hola from Costa Rica! We can't even begin to describe the incredible interactions and experiences that we've had over the course of these past three days! We're all getting to know one another and extremely excited for more days to come!
Our trip to Isla Tortuga was nothing short of amazing! On our bus ride we drove through different towns and got to see the diverse landscape that Costa Rica has to offer. We stopped to take a brief break and saw a man walking his goats, just another reminder of how different this country's culture is than our own! We arrived at our boat in high-spirits, did some exploring, some dancing and even played some games. While on the boat ride to Isla Tortuga, we were lucky enough to see a sea turtle gliding through in the open water! We also saw some Marlin fish as they broke the surface of the water and dove back down!
Before we knew it, we were at the island and ready to do some snorkeling to see even more ocean wildlife. We got to see a few different species of fish and some of us even got to carefully hold a starfish! We were all enjoying ourselves; some were playing a game of Newcomb on the beach, some were swimming and others were lounging enjoying the sunshine. After a few hours, it was back on the boat where a bunch of us shared some hidden talents! Eitan and Tyler did some beatboxing and freestyle rapping about the day and even contemplated going on Americas got talent! We ended our day at sea with some Spanish dancing on the boat and a gorgeous view of the sunset over the water.
Then it was time for our first day of service! We started our day out with a fun Zumba class with some members of the local community to get warmed-up for the day. We had so much fun dancing and trying to keep up with them! Afterwards, we split into groups to get started on our service project, painting a mural on an outdoor sports court. Some of us tidied up the court while others swept off a few puddles to prepare the court for painting.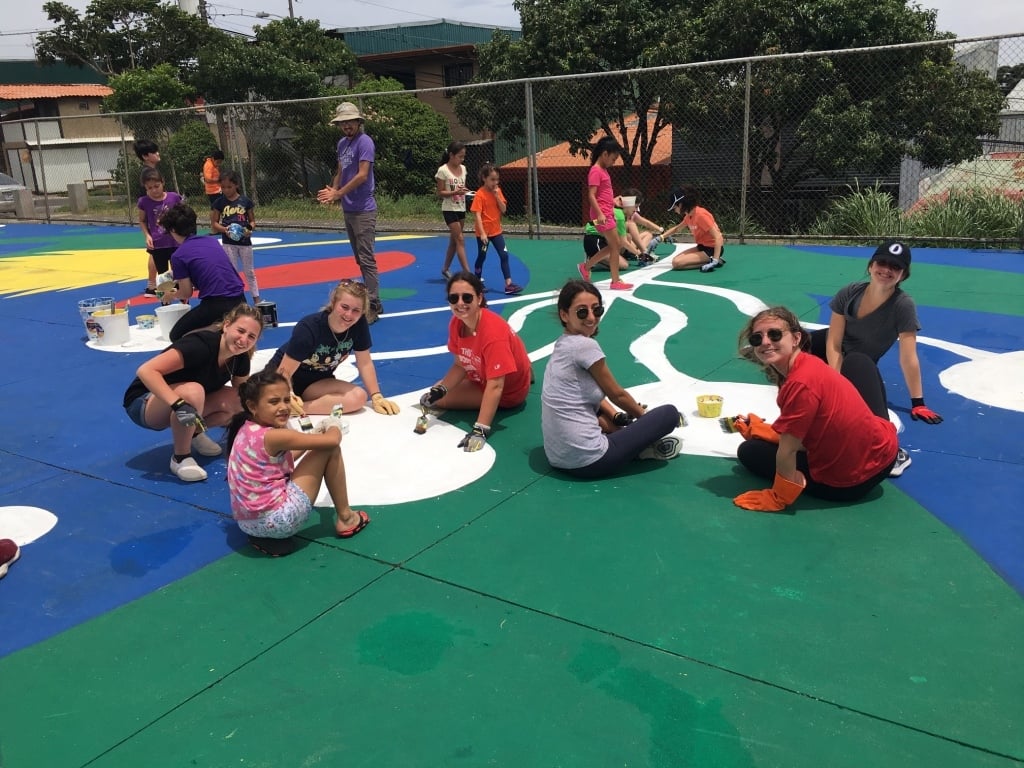 While we were volunteering, some local teens also helped out on a different service project, where the organization we worked with needed to collect 1,000 plastic bottles. It was amazing to see how determined they were to help improve their community. They went back to their homes and ended up bringing back 500 within a few short hours! Giving back to their community was like second nature to them, and it was inspiring to see.
We were also able to interact with the children of the community, start painting our mural, and play a soccer game as a break! We finished the day with some fun Fourth-of-July-themed trivia, pool time, and group activities! Then we enjoyed a hearty dinner followed by a reflective debrief activity discussing what community service means to us.
We're all looking forward to our exciting adventure ahead! Adios amigos!
The Westcoast Blogger
Click here to learn more about our 21-day Costa Rica Community Service program. To browse our full list of summer programs, click here.