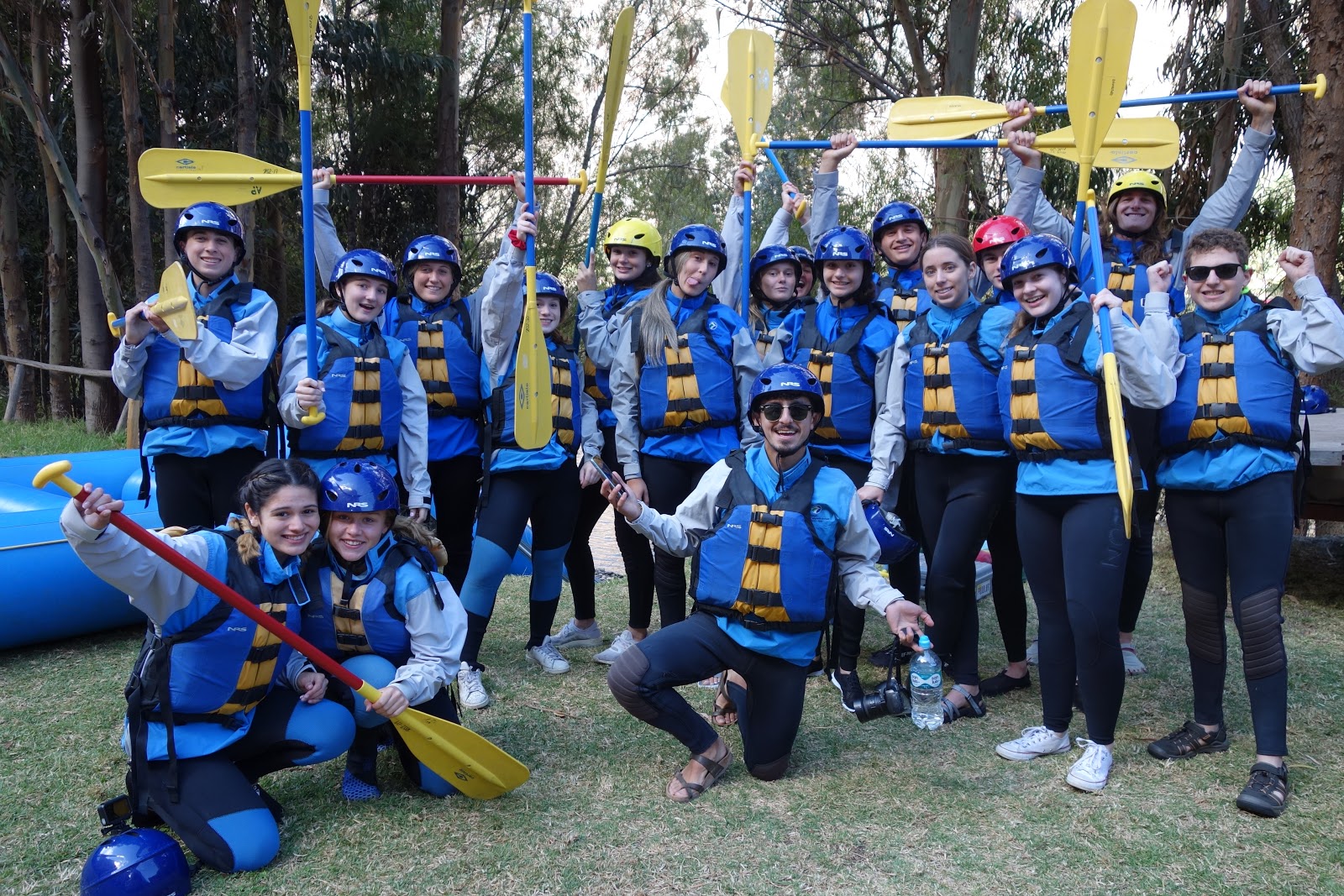 We couldn't have asked for a better start to our summer volunteer program in Peru! We began with a flight from Peru's capital, Lima, to the city of Cusco, where we got to see the beautiful Andes mountains from the air and take in the unique characteristics of landscape and infrastructure of two of Peru's largest cities. When we arrived in Cusco, we traveled by bus along the incredible countryside from Cusco to the Sacred Valley.
We took to the water on an epic whitewater rafting experience, where we not only got to put our teamwork skills to the test but also bond as a group as we took on multiple sets of rapids and overcame the challenge! On top of the excitement of rafting, we also got to take in the beautiful view of the Andes mountains surrounding us as we floated down. What a truly breathtaking sight! Although we didn't finish as dry as we started, we had smiles on our faces and definitely came away with an incredible experience we won't soon forget.      
To cap off an amazing day, we got to see the much-anticipated llama and alpaca farm, where our trip members were feeding the animals and having a blast taking funny selfies with the llamas and alpacas.
After some amazing adventures in the Andes, we had our first day of community service. We helped a local farmer and his family make Adobe bricks by packing hay into the mud with our feet and then shaping it using molds and letting it dry. Afterwards, we had an incredible traditional Peruvian Pachamanca-style lunch cooked for us over the fire, which got us fueled-up for the second half of the day.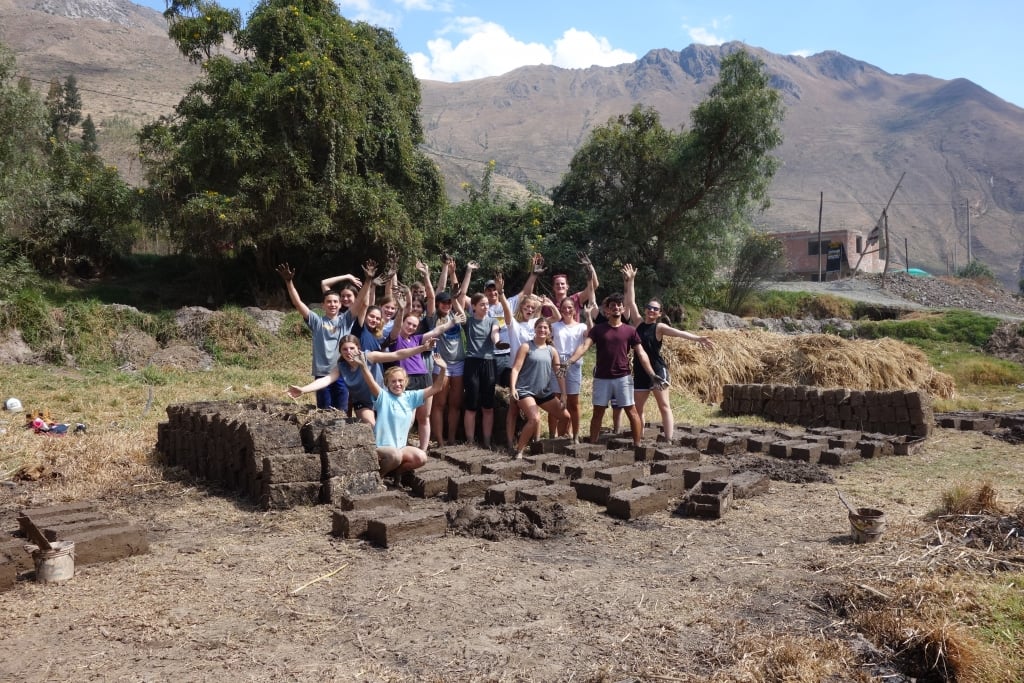 Once we finished lunch, we helped plant trees around the property, and ended the day with a bonfire at the farm, where we sang, roasted marshmallows, and spent some quality time getting to know one another!
Overall, these first few days of our trip have been filled with excitement, beautiful scenery, lots of food, and great team bonding! 
Looking forward to more volunteering and adventure!
The Westcoast Blogger
Want to volunteer in Peru next summer? Check out our 28-day Peru Community Service program. To browse through all our summer programs, click here.