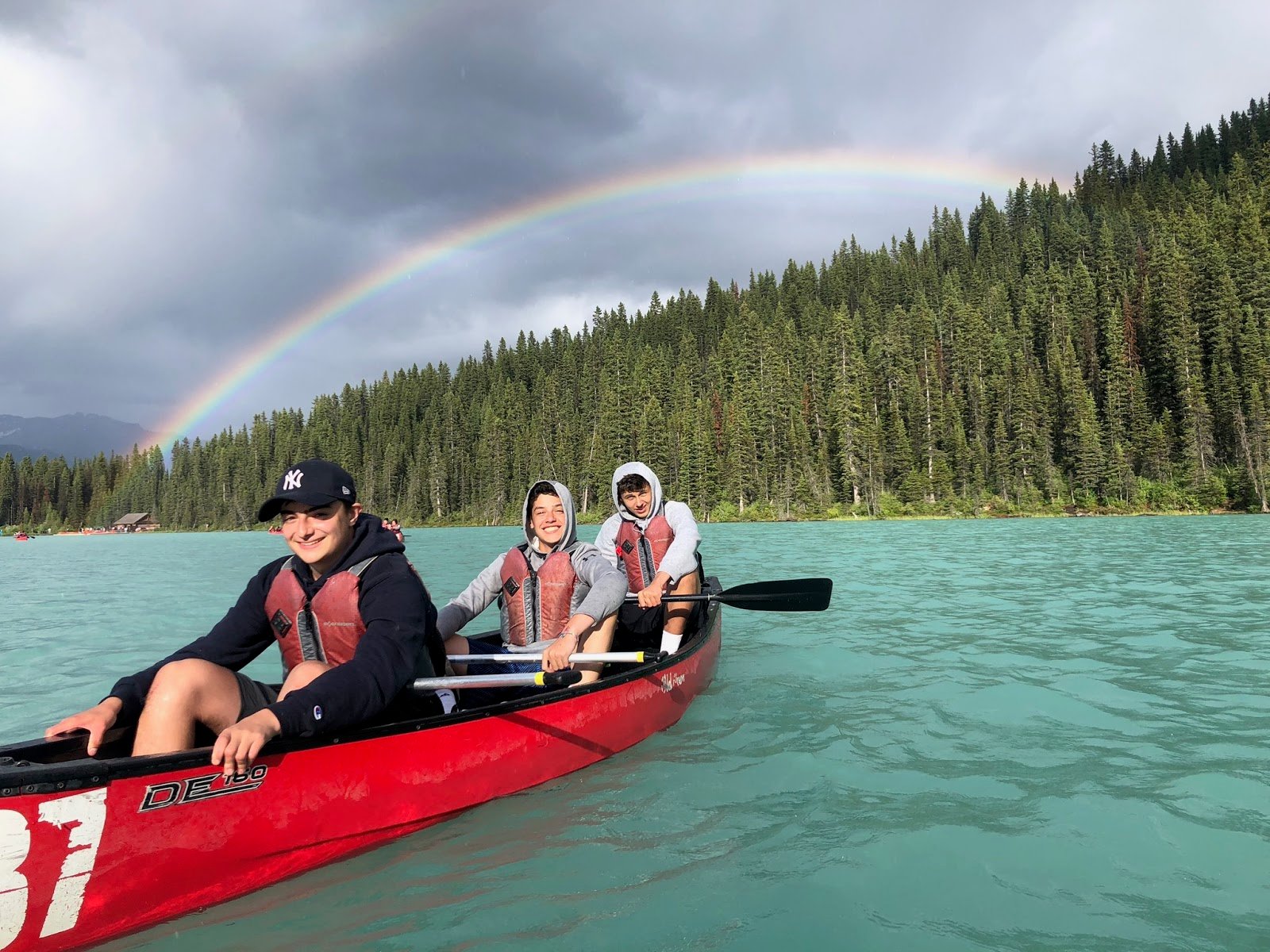 Previously on Trip 32's northwestern adventure, we had just arrived in Okanagan. Here, trip members had an incredible time participating in an array of water sports on the lake, such as water skiing, wake-boarding, tubing, and banana boating. With the sun beaming down, it was a perfect day. After lunch, we spent the rest of the afternoon at the beach playing football and hanging out. After some delicious burgers, we went 5-pin bowling and realized we have a few bowling champions among us! 
As our time in Okanagan came to an end, we made our way to Banff. When we arrived, we set up our tents and prepared for an exciting camping adventure. The next morning, we explored the town and many of us tried BeaverTails for the first time! A BeaverTail is essentially fried dough topped with just about anything you could ask for. With filled bellies, we hopped on the bus and drove to Lake Louise. We were in awe at the picturesque turquoise-colored lake. After snapping some pictures of the beautiful scenery that surrounded us, we hiked up the Lake Agnes path. The views from the top were definitely worth it! Later, we got to canoe on Lake Louise where we saw a double rainbow! It was truly magical. 
The following day, we woke up bright and early and headed to the Banff Hot Springs, where we relaxed and took in the beautiful views. We also had free time to explore the town. 
It was then time to go to the Columbia Icefield in Jasper. Once we arrived, we boarded an ice explorer to the ice fields. Surrounded by ice, we walked across the glacier and took a ton of photos. The trip members were all very excited to fill up their water bottles with the glacier water! Once the tour was over, we made our way back to the campsite with a pit stop at Peyto Lake, which is a lake shaped like a dog! We finished off the day with dinner, a quick football game, and chocolate fondue.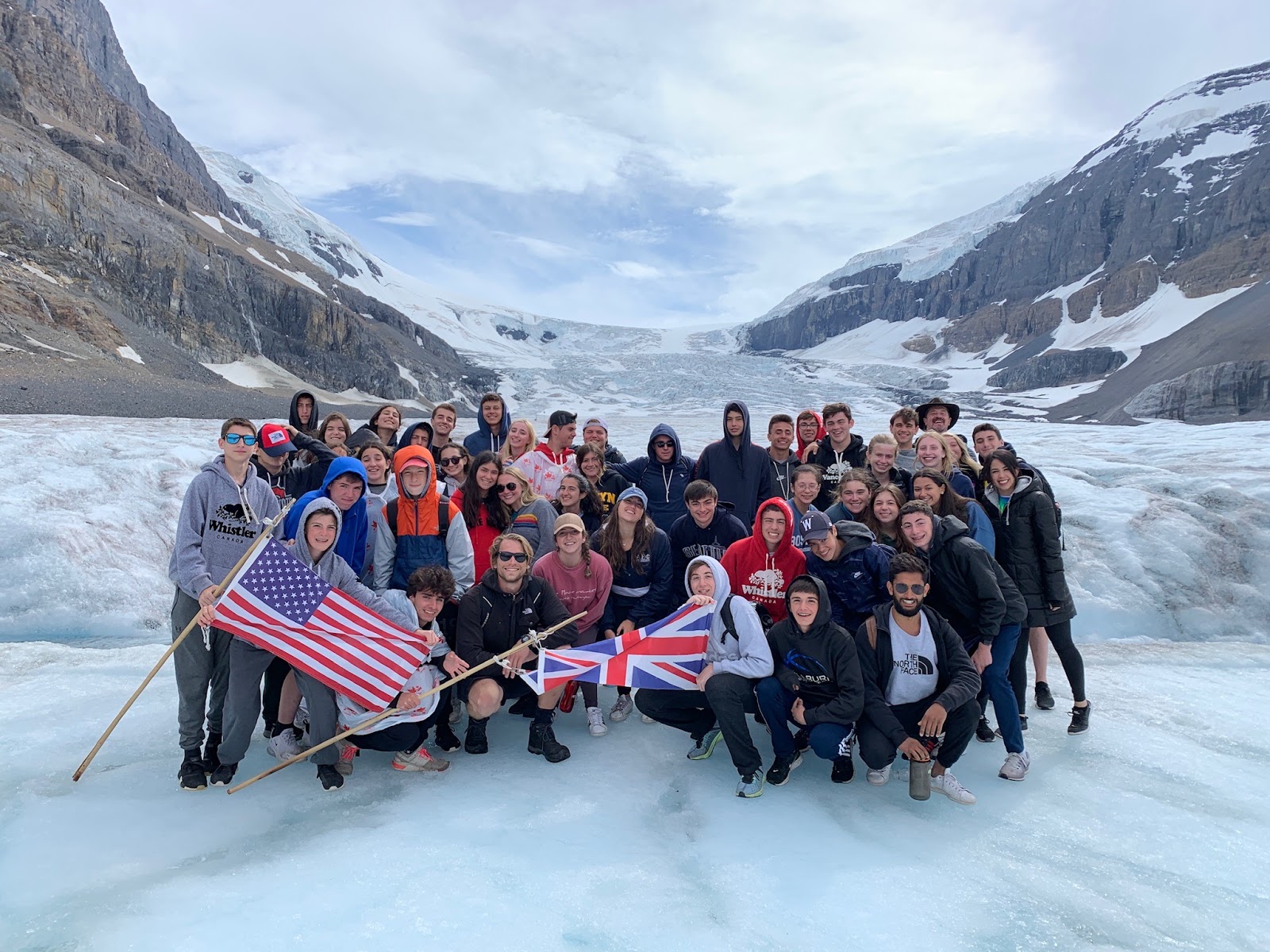 Our next stop was Calgary for the Stampede, an annual rodeo, exhibition, and festival held every July. There were a bunch of carnival games and rides and we especially loved the carnival food and watching the rodeo. 
After the show, we checked into the University of Calgary dorms, played Jeopardy and trip members got to test out their knowledge about their trip leaders and trip director. After working up an appetite, we went for dinner and then ended the night with an intense game of Laser Quest! 
The next morning, we all went luging at Canada's Olympic Park. We had a blast racing each other to the finish line in our little go-kart style luges. We made our way to WINS (Women In Need Society) for our community service project. We sorted women's clothing, and once we had a rhythm going, we got a lot of work done. 
It was then time to say goodbye to Canada and head to Montana. Afterwards, trip members were split into teams and competed in various friendly competitions. 
We had a blast in Canada but we are excited to continue our adventures in the U.S! 
Until next time, 
The Westcoast Blogger 
Do you want to experience your own Northwestern Odyssey? Check out our 17-day and 25-day teen tours! To browse all of our programs, click here.