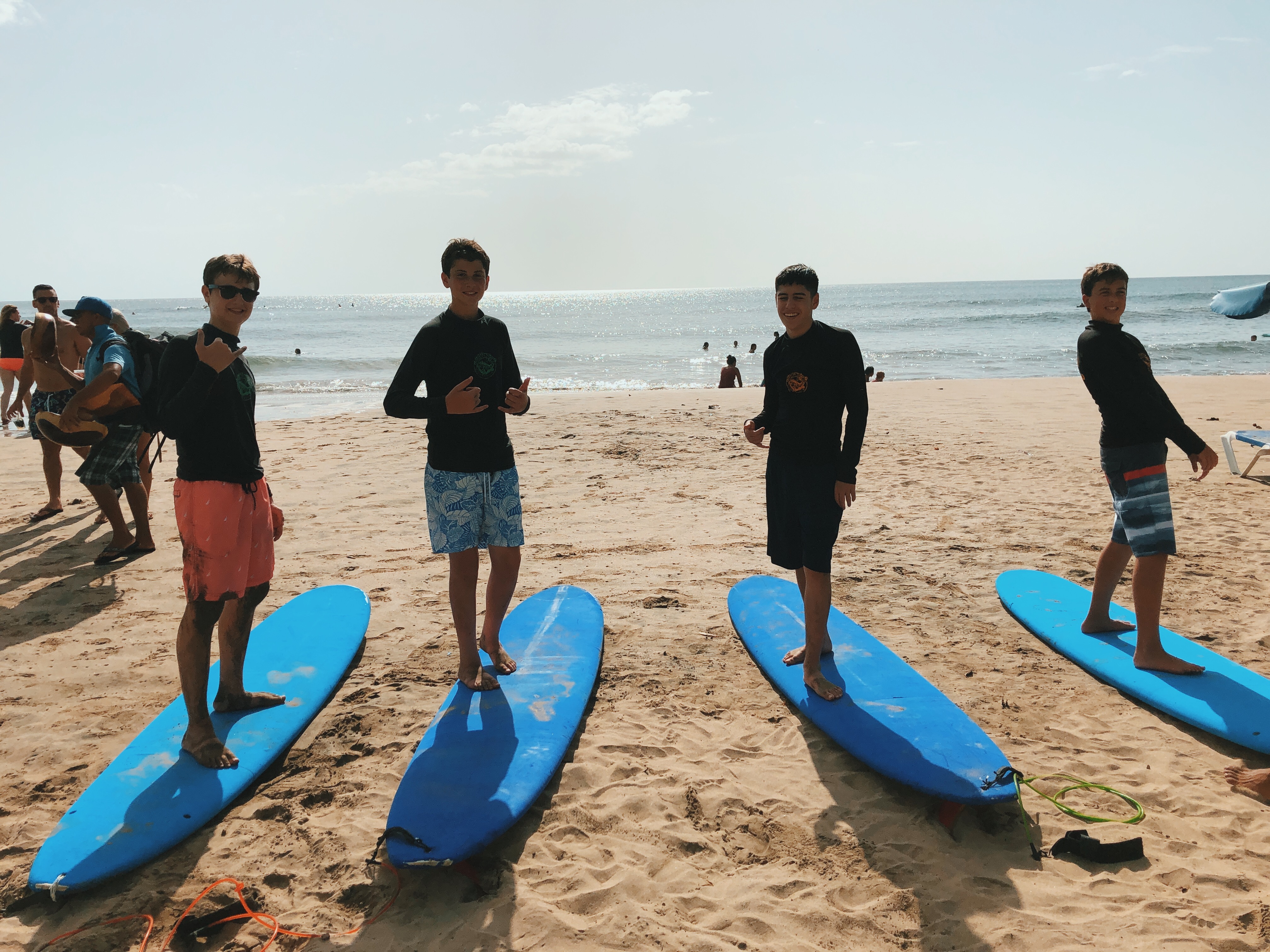 It was time to surf! Enthusiastic and ready, we headed to Tamarindo Beach for some professional lessons. We picked out some surfer names for our trip members, for example,  Carla Bunga, Gnarly Carly, and Chillaxin Saxon. Everyone got up on their boards and we surfed until the sun started to set. 
Sporadic sing-a-longs have been the name of the game on this trip so it was time for karaoke night! Hunter opened the floor with his favorite artist while Eva and Charlotte S went to their go-to Justin Bieber song, Boyfriend. The night ended as everyone belted out Queen's 'Bohemian Rhapsody'.
The following morning, everyone discovered the beautiful pool at the hotel and we participated in some team building activities. We even saw spider monkeys playing in trees beside us! 
Next, we headed out for our scuba training where we met our instructor Sarah. She taught us about all the sea creatures we may see while diving and assured us we wouldn't see any humpback whales! After learning the ins and outs of scuba diving, it was time to practice diving in the pool which our trip members found hilarious!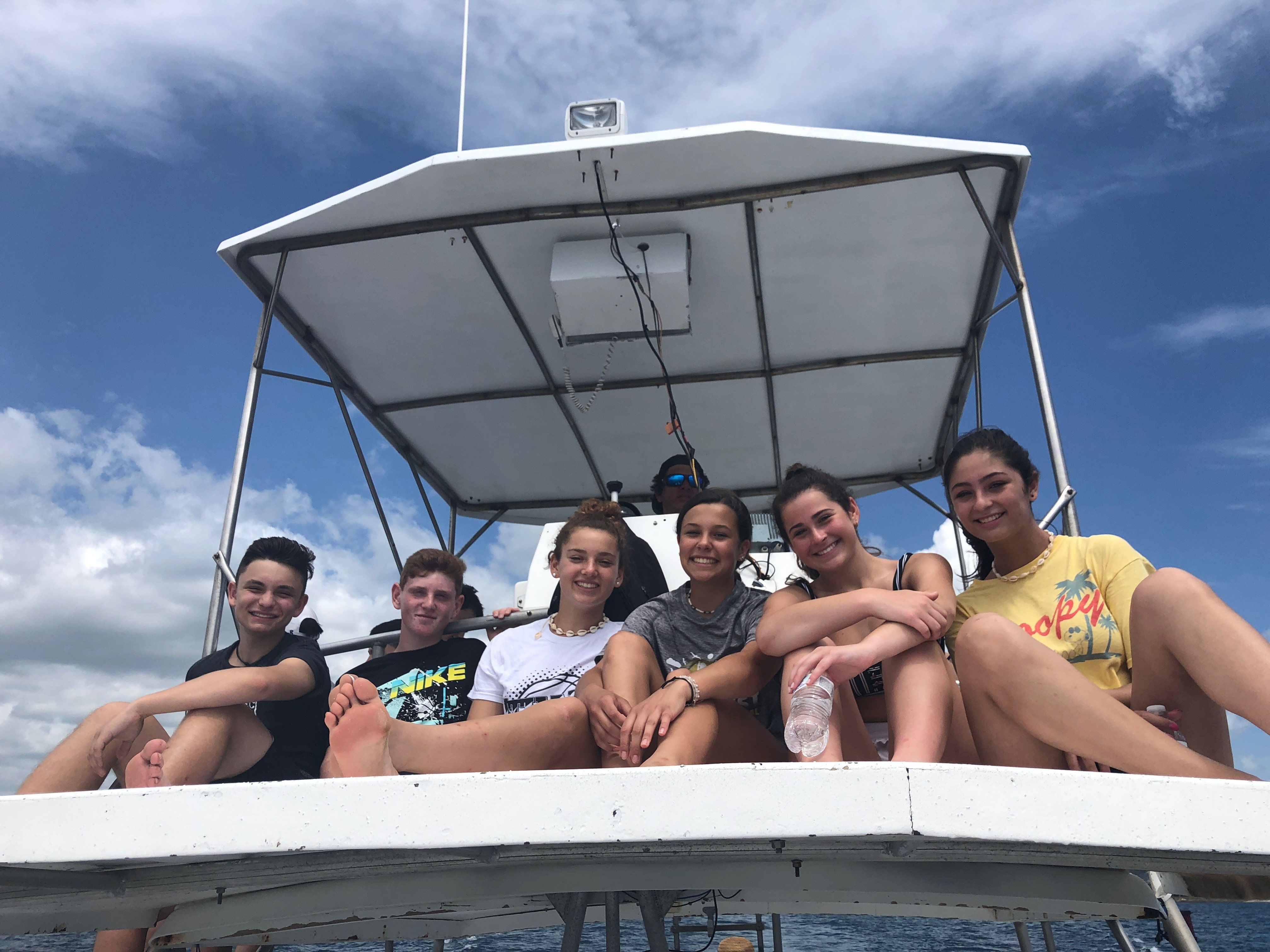 Our trip members celebrated the fourth of July with some delicious American style food. We ended our evening by roasting marshmallows by the fire on the beach and our trip director Zach even told us some scary stories. 
We woke up the next morning excited and eager to put our scuba skills to the test. We had the most incredible day exploring the underwater world in our scuba and snorkel gear. We spotted a variety of sea creatures including starfish, eels, eagle rays and sea urchins. We must say, Costa Rica has some incredible marine life! In between dives, we munched on homemade banana bread and the most delicious fresh pineapple as we exchanged stories about the wonders that we saw! Sun-kissed and salty haired we enjoyed a relaxing dinner and a well-deserved ice cream treat. 
We've already experienced so much of what this beautiful country has to offer but there is still way more to see and we can't wait!
Until next time, 
The Westcoast Blogger 
Do you want to surf and scuba in Costa Rica? Check out our 14-day Costa Rica adventure! To browse all of our programs, click here.