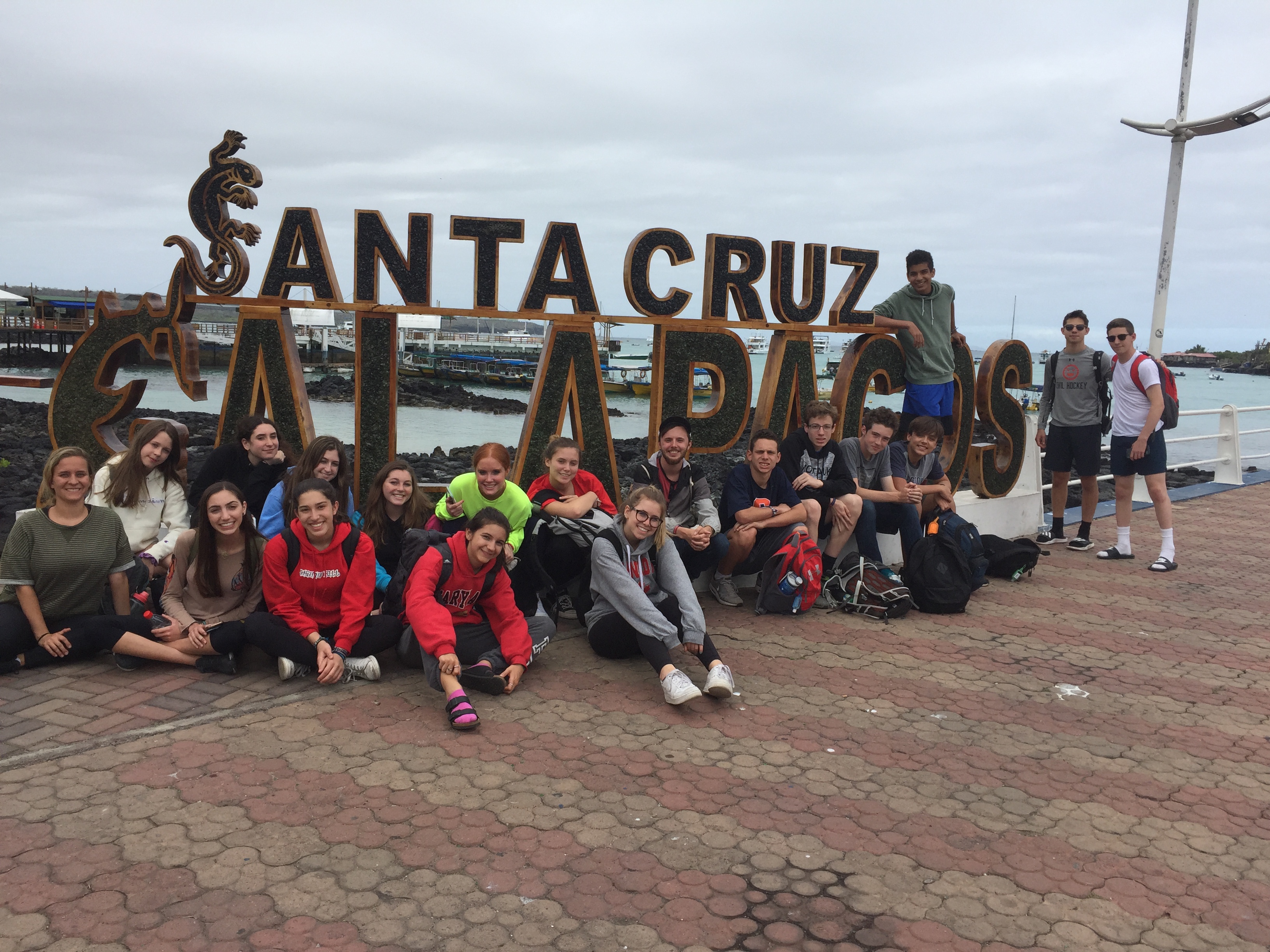 Sea Lions, Boobies, and Tortoises, oh my! Here in the Galapagos, we are spotting all kinds of species in their natural habitats! In addition to the animals we listed above, we've seen stingrays, sharks of all kinds, massive crabs, iguanas, dozens of Darwin's finches, whales, and more. It is truly mind blowing to experience the beautifully preserved islands that Charles Darwin explored two centuries ago! The history and biodiversity of the island are truly one of a kind. As we learned on a guided tour of the Charles Darwin Research Center, there are so many species that are unique to the islands.
No trip to the Galapagos Islands would be complete without lots and lots of tortoises! Did you know that there are currently thirteen endemic species of tortoises that only live in the Galapagos? At the Darwin Center we learned about what the National Park's efforts to protect the fragile habitats of the endangered tortoise populations by providing a space for baby tortoises to grow up without the threat of predators in the wild such as pigs, dogs, cats, and rats. Once the baby tortoises are 5 years old, they are then released into the wild to roam freely. We also had the very rare opportunity to pay our respects to an international tortoise celebrity, Lonesome George. For over sixty years, George was the only tortoise of his species living in all the world.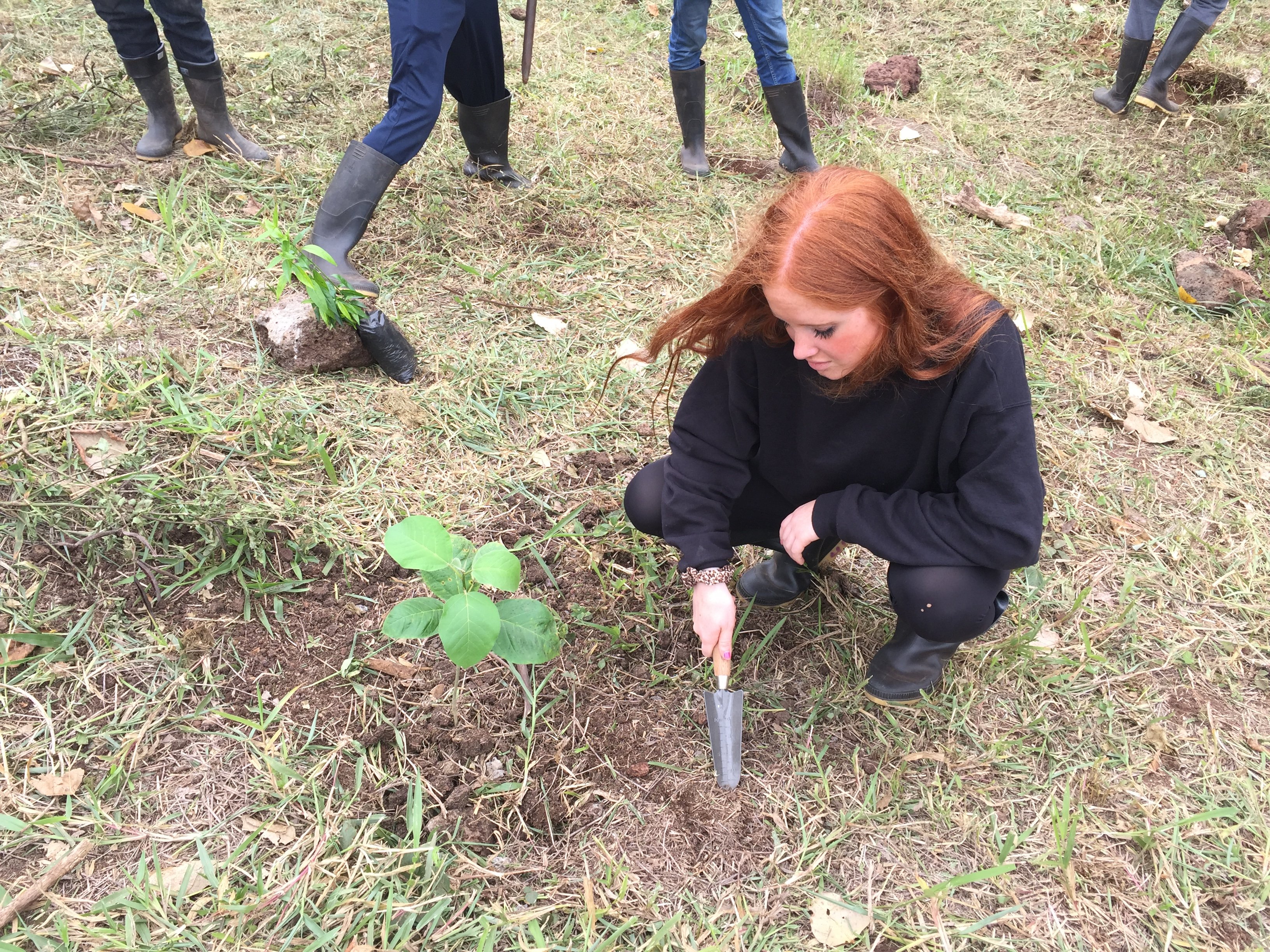 While so much of our time in the Galapagos was centered around animals and nature, there were many other amazing activities that we were able to do. We spent a day of planting trees as part of a larger reforestation project in the highlands of the island, spent a full-day on a yacht cruise to the island of Santa Fe, snorkeled, took a nice hike down to Tortuga Bay where we kayaked around the mangroves, and observed sea turtle nests! With our wonderful "Galapagueño" (Galapagos native) guides, every activity and excursion was not only a blast, but also very informative! Spending four days in the Galapagos has been the best "biology class" you could ever imagine! We wrapped up our last night in the Galapagos with a special banquet dinner, where we enjoyed a final dinner together sharing laughs, memories, and smiles. To make a great night even greater, when walking back to the hotel we stumbled upon a cultural concert in the main plaza of the town. We stopped for a while to enjoy salsa music, practice some dance steps, and have an impromptu dance-off. 
We couldn't have asked for a more beautiful day in paradise together as a group. Before we knew it, we were boarding the plane in Quito to fly back to our homes and families. It's hard to imagine that earlier this summer we boarded the plane to Quito as strangers, because as we flew back home it was as a plane full of great friends who shared an amazing adventure! 
Hasta pronto!
The Westcoast Blogger
Does helping out a community in Ecuador interest you? Check out our 25-day community service program. To browse all of our programs, click