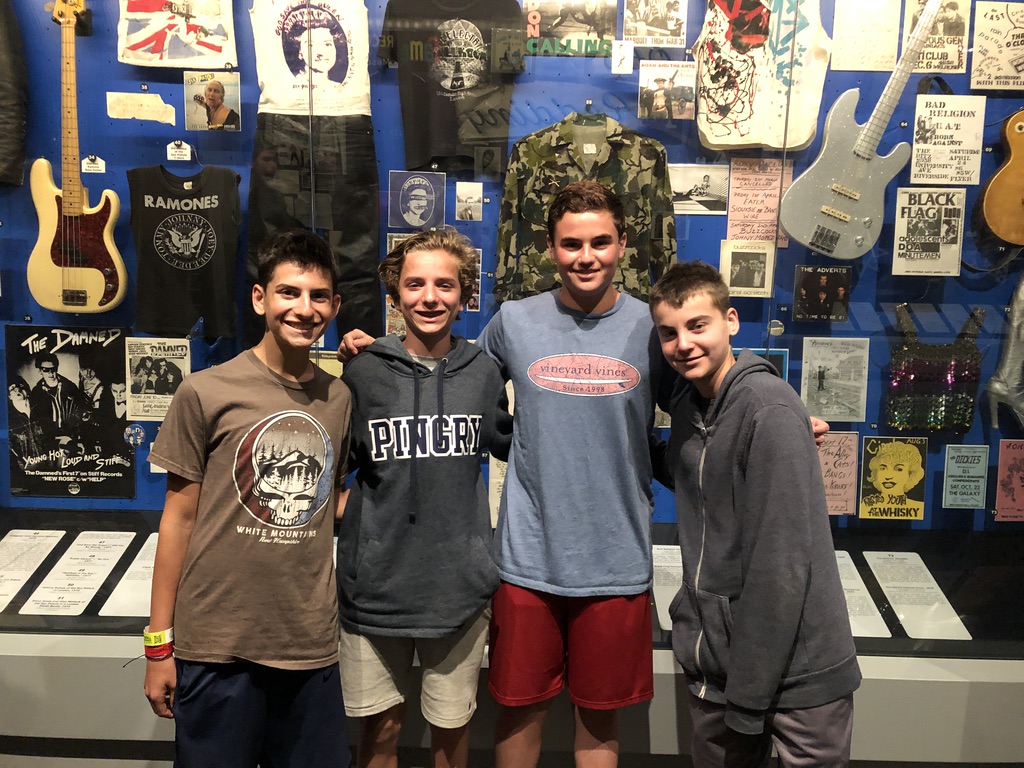 Welcome back! 
The US Explorer has been very busy the last few days, let us catch you up! 
We arrived in Cleveland, Ohio, ready to rock n' roll. We headed to Cleveland's Rock 'n Roll Hall of Fame where we got to learn about some music's greatest rock legends – Elvis Presley, The Beatles, The Rolling Stones and Freddy Mercury, just to name a few. It was a meaningful experience for many of our trip members as they learned more about the musicians that their parents grew up listening to. We even had the chance to strum on some guitars and jam out on the drums! 
One of our trip members, Lola S., shared her thoughts on her experience at the museum. "It was so cool to jam out with my friends at the Rock 'N Roll Hall of Fame and learn about some of the most famous artists of all time!" 
Next, we went downtown to grab lunch and check out Cleveland's Soldiers' and Sailors' Monument, a memorial for the Civil War soldiers and sailors from Cuyahoga County, Ohio.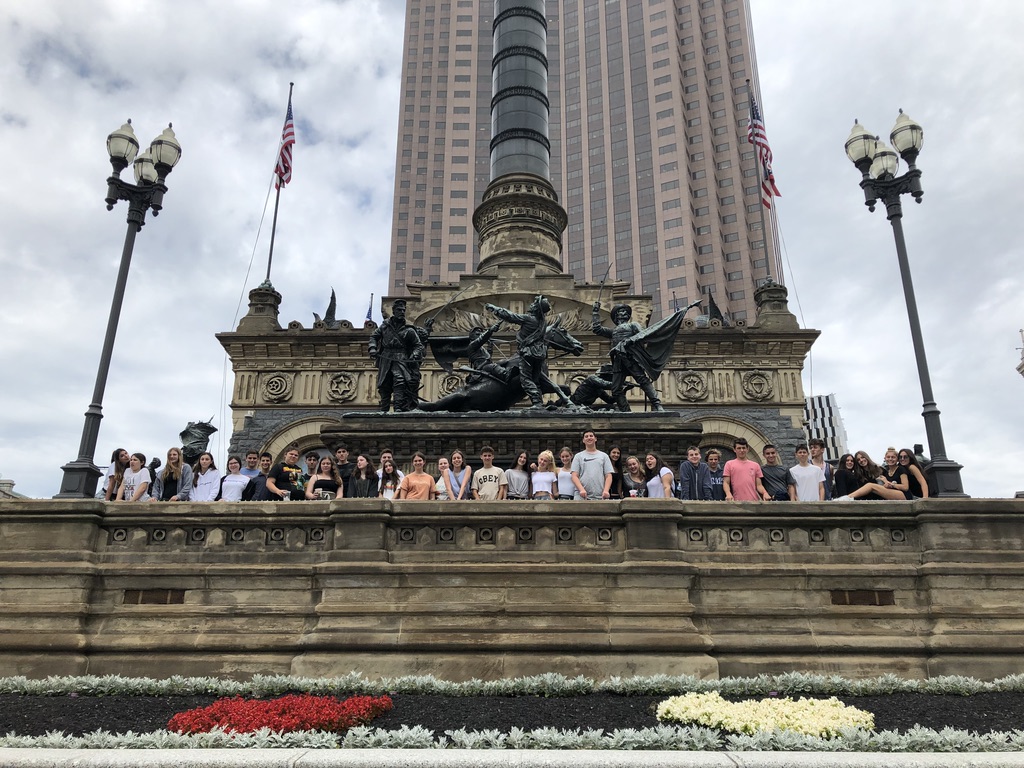 We ended the night at the arcade where we had a blast playing Guitar Hero, Dance Dance Revolution, Skee Ball and more. 
On July the fourth we celebrated at one of the country's biggest and most exciting amusement parks, Cedar Point! Many of us found ourselves on the park's famous roller coaster, the Top Thrill Dragster! After a fun-filled day of rides and games, we ended our day watching fireworks. 
Our next stop was Ann Arbor, Michigan. When we arrived, we had lunch and began exploring the city. Afterwards, we headed to the world's second-largest stadium with a max capacity of 108,000 people, The Big House at the University of Michigan. We took a fun and interactive tour of the stadium and then had some free time on the field to take pictures and throw around some footballs. All of us were in awe at the stadium's size and were thrilled to have had the opportunity to step foot on the field and run through the players' tunnel. Go Blue! 
Later, we played Whirlyball. Whirlybugs are small electric vehicles that look like bumper cars. The game required us to split up into five "cars" and work as a team to hit score in the other team's net using a lacrosse stick and a ball. It was so much fun! 
We visited the University of Michigan's sports facility where we played basketball, volleyball, and ping-pong. The campus is beautiful and our trip members enjoyed experiencing college life for a few days as they had the opportunity to stay in dorms and eat in the dining hall. 
Looking forward to more exciting adventures as we continue on our ultimate cross-country road trip! 
Until next time… US Explorer out!
The Westcoast Blogger
Looking for the summer of a lifetime? Check out our 40-day US Explorer teen tour! 
To browse all of our programs, click here.