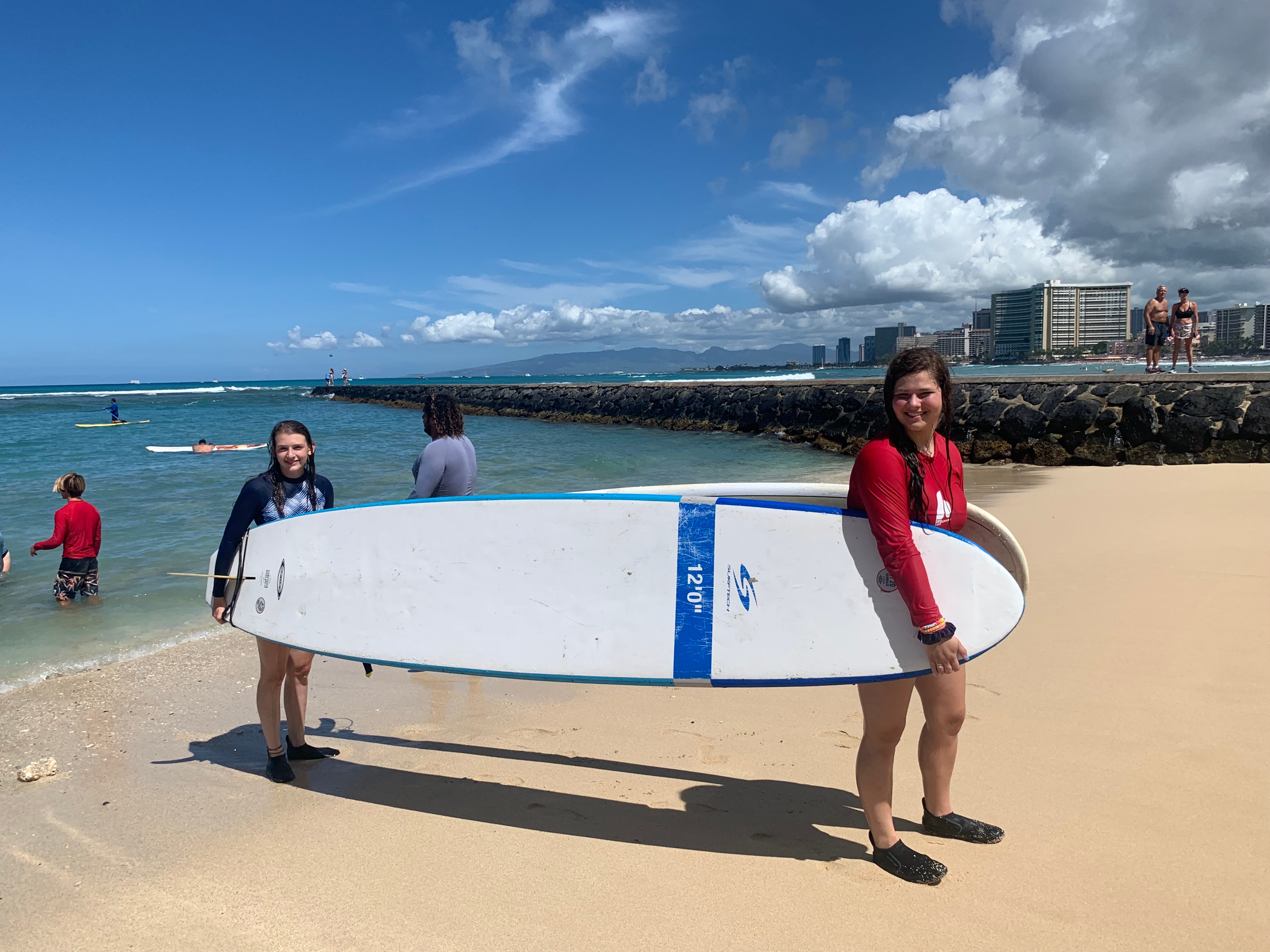 Aloha from Honolulu,
We made it to the island of Oahu on a hot sunny morning and headed straight to the hotel for some resort time. We enjoyed a fun day in the sun as we cooled off at the pool and played games on the beach. Next, we did some karaoke where we sang some classic hits like 'I Want It That Way' by The Backstreet Boys and 'Baby' by Justin Bieber. Everyone got their chance to shine onstage as we cheered each other on! 
Our second day in Honolulu was spent discovering underwater treasures on a submarine. We got to see some beautiful fish and coral and even happened to spot some sea turtles swimming by. 
Next, we went ice skating. We had a blast and everyone was amazing on the ice, even our beginner skaters! 
The next day we went surfing where everyone managed to stand up on their board a few times and catch some gnarly waves. Julia expressed that surfing was a fun and unique experience and loved the beautiful waters of Waikiki beach. After this, we got to explore the Waikiki strip and watch the fireworks on the beach together to celebrate the fourth of July.

The day after, we got to hike Diamond Head, a famous volcano in Oahu. Raya expressed that the hike was challenging yet rewarding as the view from the top was amazing and she was glad to be alongside her trip 75 family.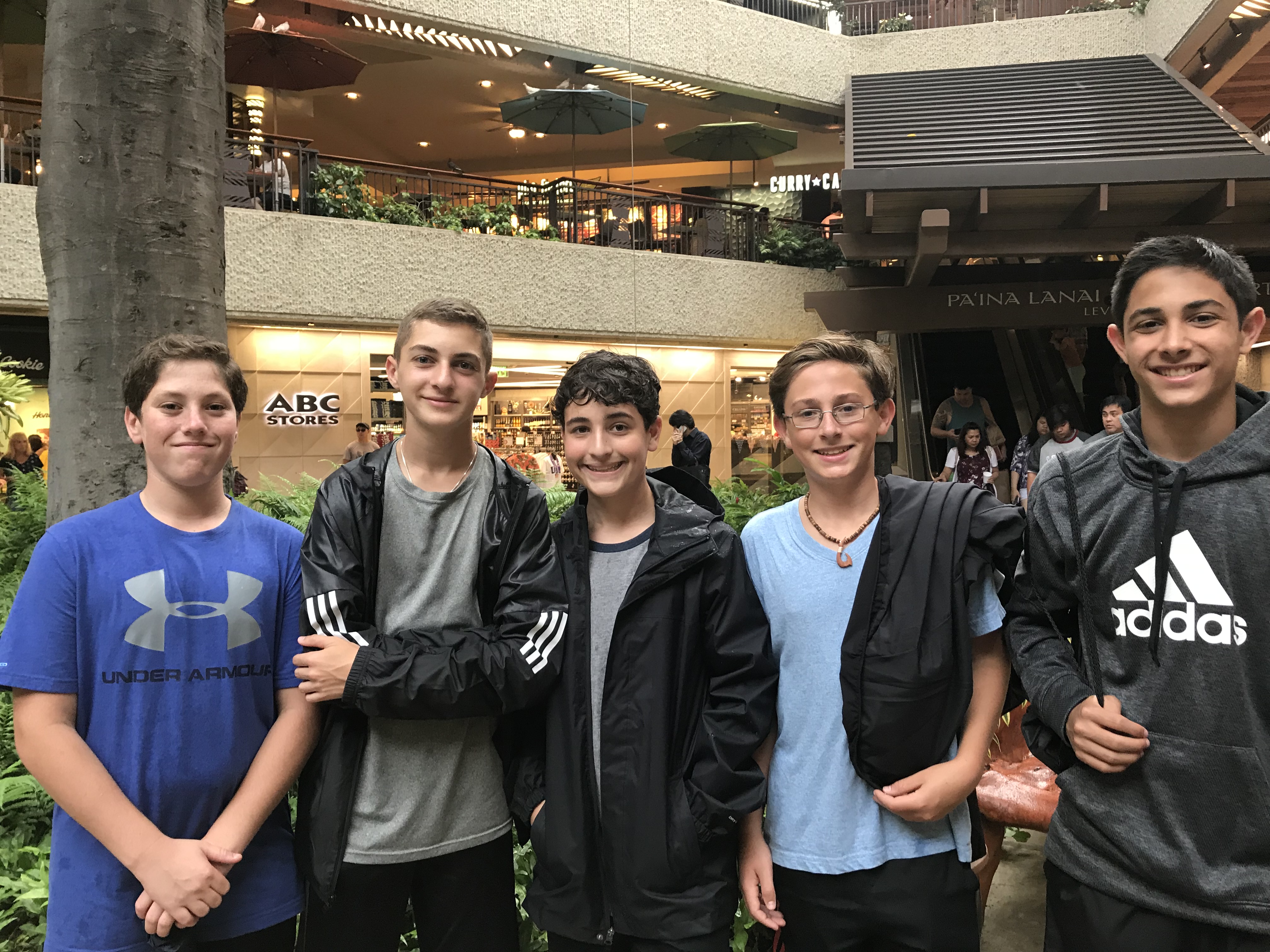 We headed to the Dole Pavilion and learned how to cut a pineapple perfectly. Everyone got to try some delicious Dole Whip and other sweet pineapple flavored treats. We then made our way through the Pineapple Garden maze which has been declared the world's largest maze and it stretches over three acres! 
We woke up the next morning and went outrigger canoeing in the ocean where we had to work as a team. "We caught a ginormous wave when we were going out to the coast and it was exhilarating as we effectively maneuvered the waters" explained Harry. We ended our day of fun at Dave and Buster's and crushed it playing Mario Kart and Skee Ball. We all shared our prizes and candy at the end and finished off a wonderful day with ice cream. 
On our final day in Honolulu, we spent the morning soaking up the sun at the beach and then headed to Pearl Harbor. 
Hawaii has been incredible but we are excited to start our next adventure in Vancouver, BC! 
Until next time, 
The Westcoast Blogger

Do you want to explore all that Hawaii has to offer? Check out our 21-day Hawaii teen tour! To browse all of our programs, click here.