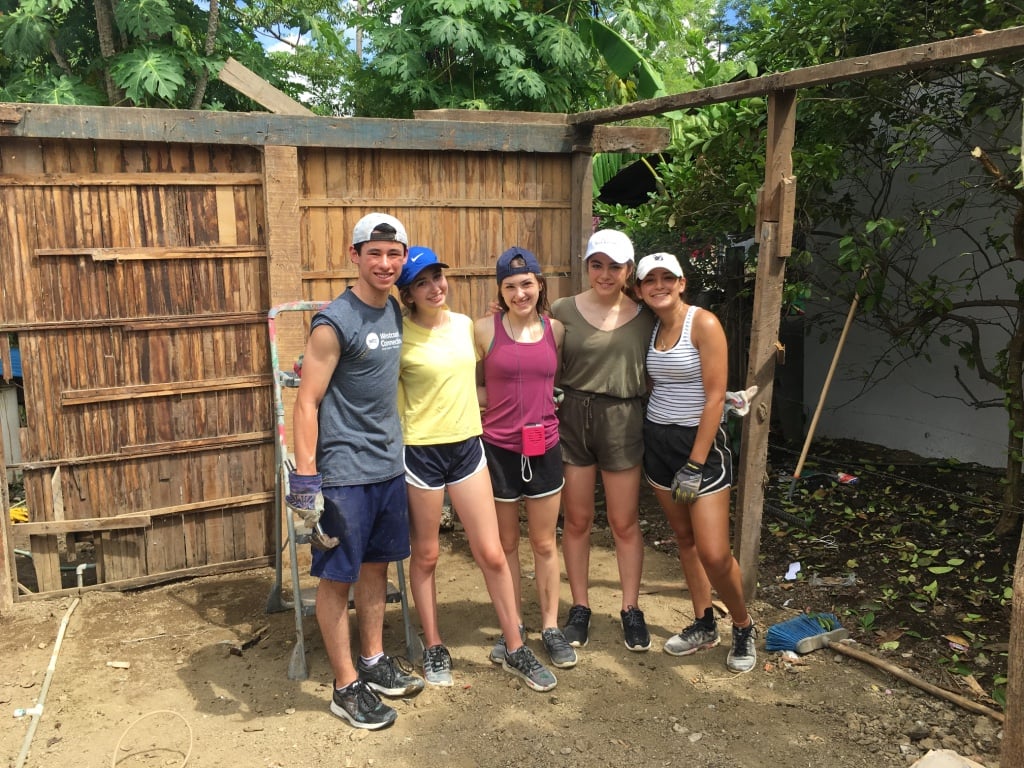 Buen día! We have been loving our journey around Costa Rica! We finished up the week with some beautiful hot springs in Arenal. Hot springs are heated by the volcanic underground that returns to the earth's surface, how cool? There was a water slide and some beautiful waterfalls as well. It has been a great time, and we're excited for what's to come on the rest of our trip! 
When we got back from Arenal, we did some canyoning! It was absolutely amazing to be able to rappel down some of the most beautiful waterfalls. Many of us have never done anything like this before, so it took some bravery, but in the end, all of us felt so accomplished! 
Then we were off to Flamingo for some beautiful beaches and our second service site! We got the chance to help rebuild a home for a family in need. This family lived in a one-room, tin-roofed house. But now with our help, they'll have bedrooms, a kitchen and some more space to gather as a family. Some of us painted and built walls, while others helped with the concrete foundation. It was at this site where we truly learned how lucky we are and how grateful we should be for what we have. We were able to interact and play with some of the children in the community, and it was amazing to see how happy they were that we were there.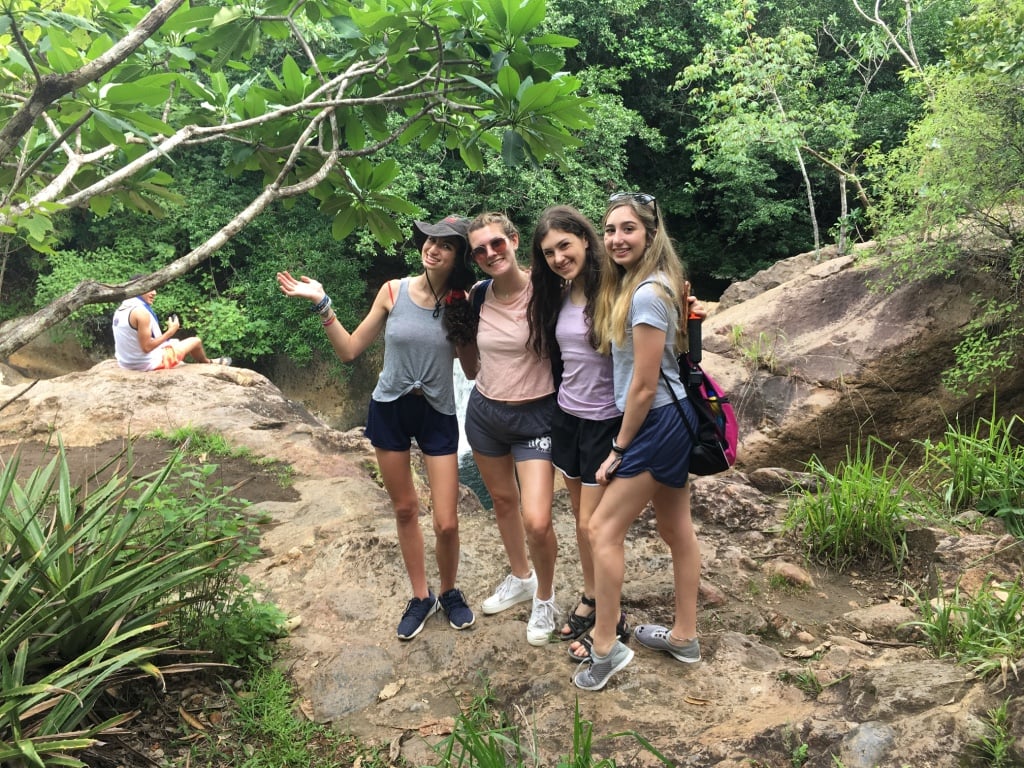 With much hard work comes some time to relax on the beach. Some of us went in the water, some played games and others soaked up the rays while listening to music. Later that night, we had a bonfire and made some Costa Rican s' mores, which were so yummy! It was nice to sit together around the fire, sing some songs and share our thoughts about the day. 
We were then off to Rincon de la Vieja, our last stop before returning to San Jose. We stopped at a souvenir shop and ate some lunch before going zip lining. All of us were extremely excited because we had such a wonderful experience rappelling! We geared up and went soaring through the trees. In addition to the zip lines, they had some rock climbing and Tarzan swings! It was all an amazing time! The following day we took a hike to a gorgeous waterfall and did some swimming. Many of us still can't get over how picturesque these views were! We also took a ride to some hot springs and a mud bath.
We are looking forward to the remainder of our trip in San Jose and can't wait to start our final service project! We have an amazing opportunity to work with at-risk children in the town of La Carpio and improve their lives for the better. Everyone is in high spirits and are ready to embrace our last week in Costa Rica! Adios! Pura Vida! 
The Westcoast Blogger
Click here to learn more about our 21-day Costa Rica Community Service program. To browse our full list of summer programs, click here.