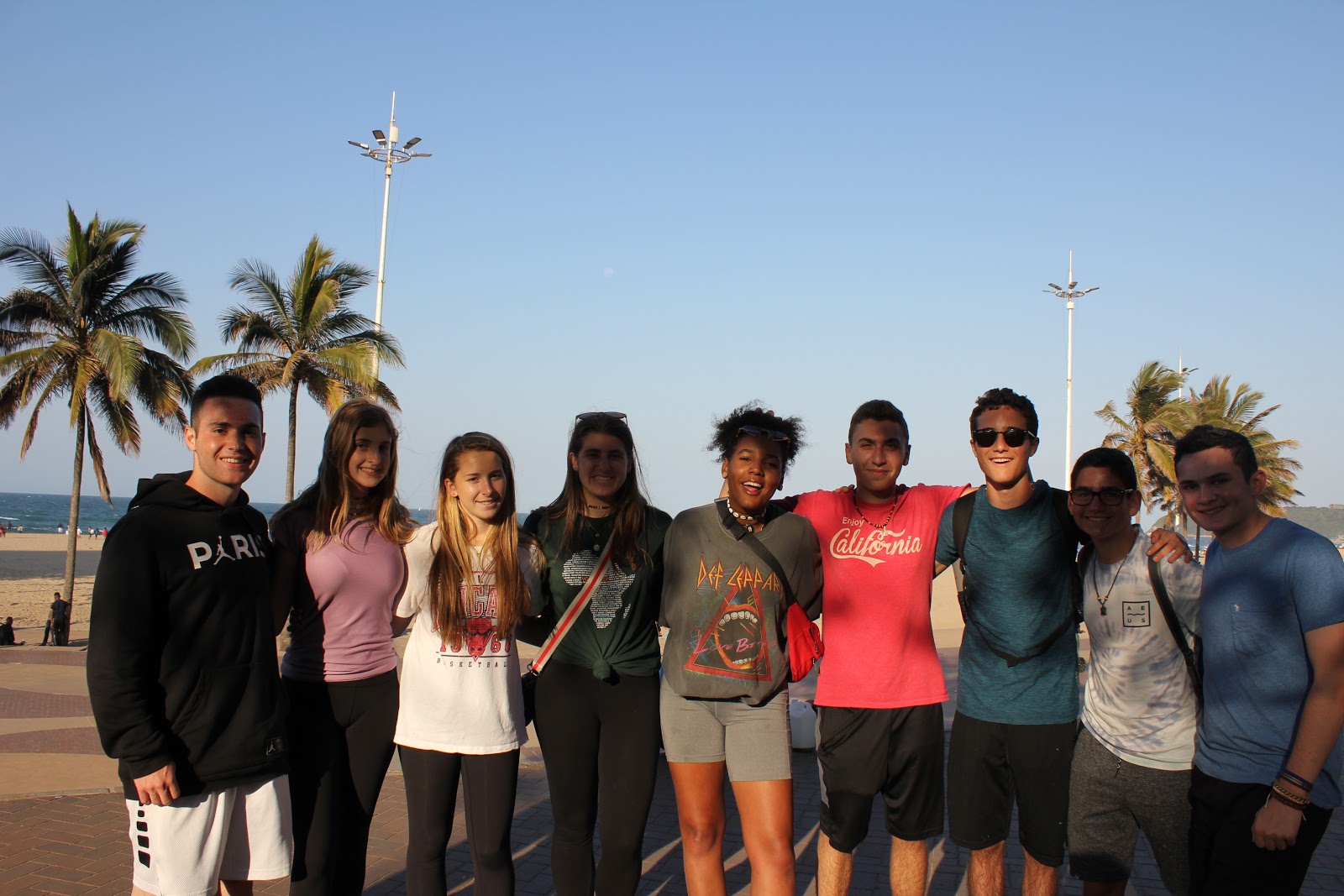 Going back to Johannesburg brought us a lovely drive through the Blyde Canyon, the largest green canyon in the world, with a stop at the scenic view of Three Rondavels. Although amazed by the beauty of Kruger Park, our trips members were eager for our next plans. We started a version of Secret Santa or "Peanut Buddy" among the Trip Members, where each one had to pick a name and give the other person different treats for the following days. 
Our stop at "Jozi" was great, we had the opportunity to visit the Apartheid Museum and the Mandela House. We learned about the fascinating life of Nelson Mandela, as well as the huge impact he has had in today's world. Trip Members had the chance to walk around the market and admire the neighborhood.  Learning about the history of South Africa and Mandela's legacy was very eye-opening to many of the Trip Members. Later that night, we enjoyed a fun dinner at Spur where we celebrated Max's birthday and even learned a new way to sing Happy Birthday!
It was early morning when we left the hotel and headed to the airport. Trips Members were pleasantly surprised to arrive at Durban and enjoy the beautiful warm weather, in addition to a green and colorful drive to our next town, St. Lucia.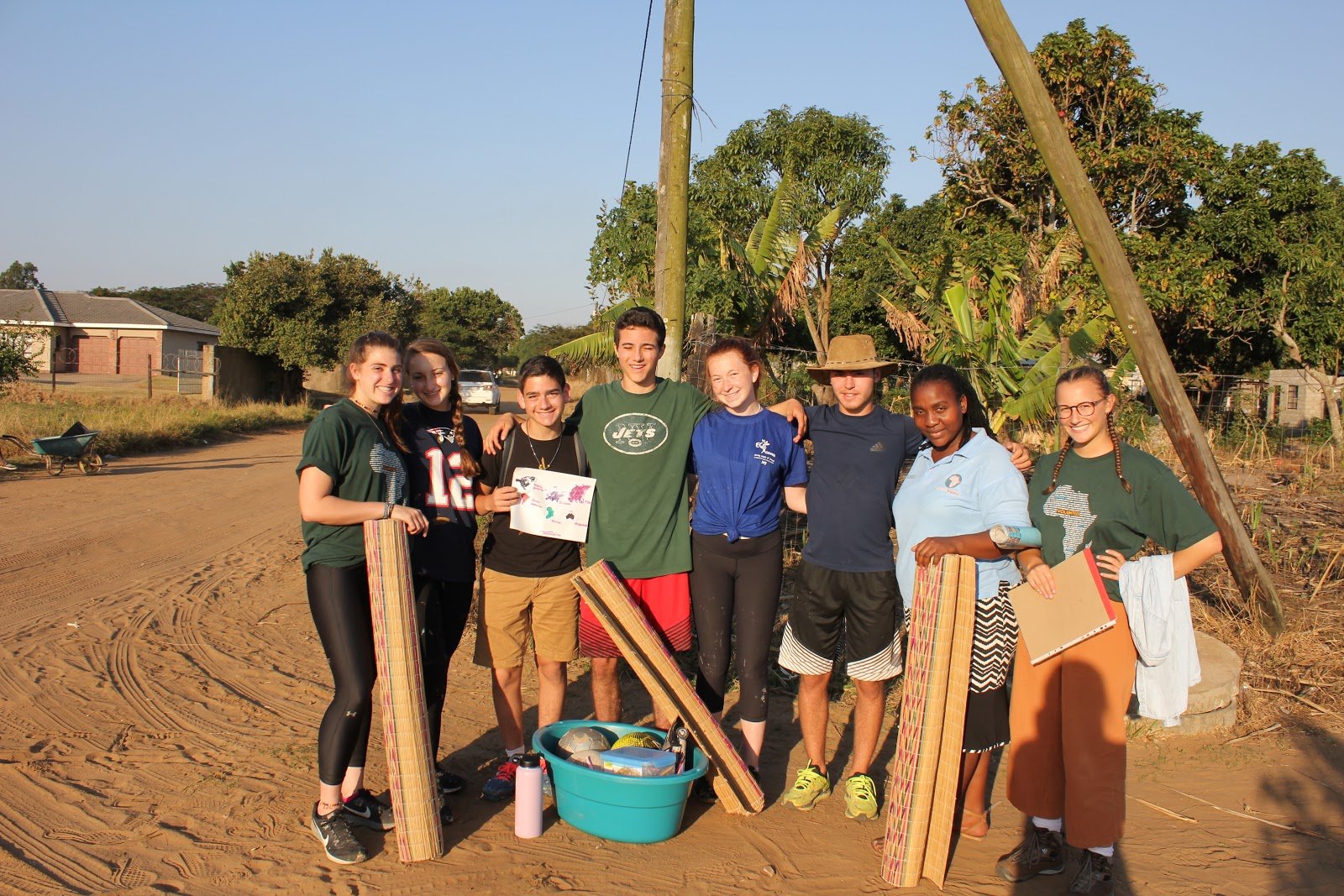 In the second part of community service, we partnered up with Africa Impact. This group works in many different parts of the area and offers a variety of services to the community, such as After School Club, Reading Club, Home Assistance, Painting and more. The first day with Africa Impact, Trip Members prepared different activities and learned about Zulu culture. Lessons on how to greet and speak to them were also part of our morning. 
Our days working with Africa Impact were always bringing the group new challenges, and they got to meet many new people. One group helped paint the town's church, another one assisted different people with disabilities and helped them clean and organize their homes, and most groups had the opportunity to go to a few schools and interact with local schools at Khula Village. Trip Members enjoyed their time playing with the children and singing one of their morning songs "My Teddy Bear".
There were three highlights of our time in St Lucia. One was spotting a Hippopotamus walking in front of our hotel the first night, our second one was attending a traditional Khula Cultural show, where we got to eat some of their typical food and witness how marriage ceremonies work, and our last highlight was a relaxing day at the beach that included surfing lessons, a BBQ and a nature hike. 
We said goodbye to St Lucia and spent a day in Durban. Excited to explore the downtown and walk along the beach, we finished the day by going to the movies and watching "Spiderman: Far from Home". 
It's been great to be in South Africa together. We're enjoying the time we have even though it's going by way too fast. We can't wait to see everyone and share all of our stories and pictures from our 25 days in South Africa!
The Westcoast Blogger
Want to experience a sunny summer in South Africa? Learn more about our 25-day South Africa Community Service Program! To browse all of our programs, click here.