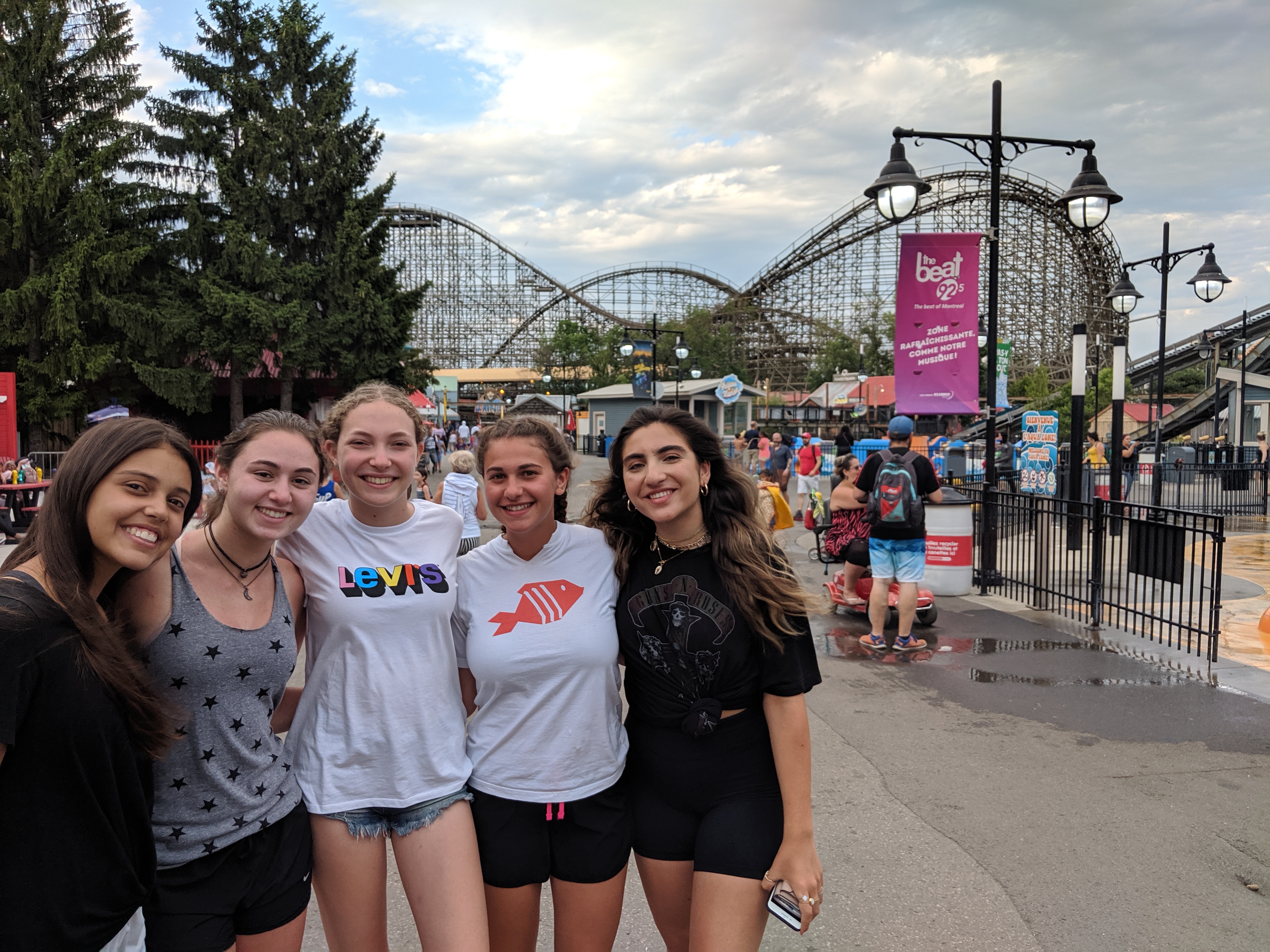 From hiking, water parks and spending the day at Mont Tremblant, our trip so far has been WOW. We kicked off the amazing weekend by going to Super Aqua Club, one of Canada's largest water parks. We were blessed with a beautiful, sunny day. Students went on water slides, went through a water obstacle course and floated on the lazy river. When not on the slides, students hung out by the sand, dancing to the beat of some Latin music! 
The following day, we ventured to a beach park in Mont Tremblant, where students had a blast playing beach volleyball, kayaking, swimming and paddle boating! Some students spent some time sunbathing and relaxing after their week of classes. On that day, we even got to celebrate Elle's Sweet 16! 
After the beach, we made our way to Mont Tremblant Village where everyone tried luging; a thrilling ride down the mountain! We also got to explore Mont Tremblant Village, a picturesque site nestled at the base of the mountain. At the end of the evening, many students experienced Canada's famous fudge from Rocky Mountain, it was delicious!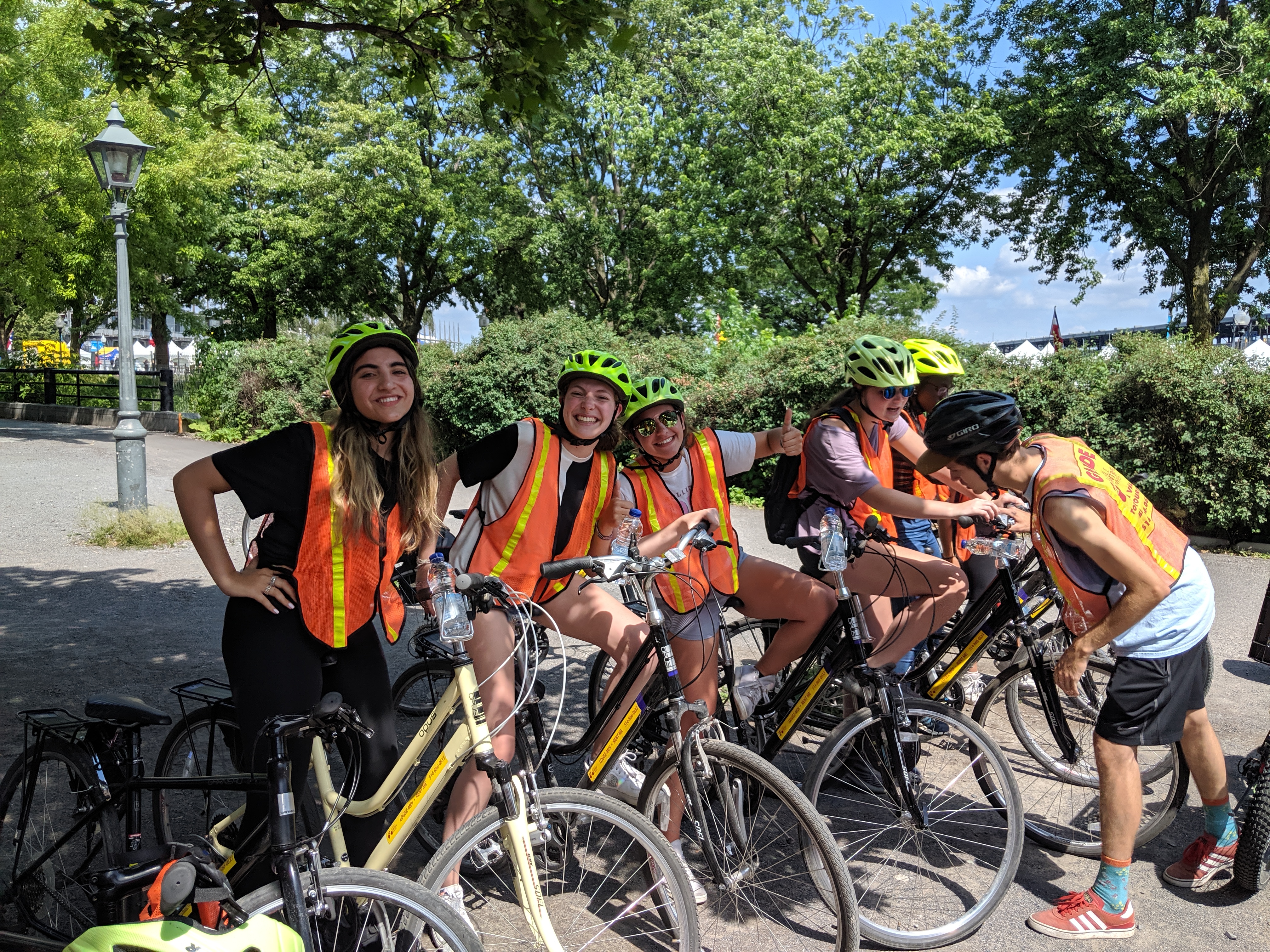 We then got a personalized tour of the McGill Campus in the morning, since many have expressed interest in applying to this prestigious Canadian university. Afterward, many students took a quick stop at the McGill bookstore to bring back home McGill hoodies, crewnecks, and long sleeve tees! Later that afternoon, the students headed to Old Montreal for a Bike tour along the Lachine Canal.
The following day brought us to La Ronde, Montreal's version of Six Flags! The students had a blast riding the roller coasters, water rides, trying amazing food and having ice cream on this beautiful sunny day! The day was capped by a ride up the Ferris wheel, to admire the views and enjoy the serenity of being high up over the park and the city. Many students got a chance to try Beaver Tails, a Canadian staple, for the first time at La Ronde!
The weekend ended with a tour of the Bell Centre, the home of the Montreal Canadians. When hockey isn't in season, artists such as Jennifer Lopez, Shawn Mendes and Drake host events and concerts there. The students were very excited as they got a chance to visit the private lodges, media scrum room, the Alumni lounge and the Montreal Canadians changing room! 
Sunday evening ended with students doubled over with laughter as we attended a comedy show entitled "The Ethnic Show", part of the "Just for Laughs" festival. There were many famous comedians such as Anthony DeVito and Robby Hoffman! 
As the Montreal portion of the program comes to an end, stay tuned for more news regarding this week's activities!
The Westcoast Blogger
Want to spend the summer in Montreal? Check out our summer 21-day Pre-College Enrichment program on the campus of McGill. To browse all of our programs, click here.