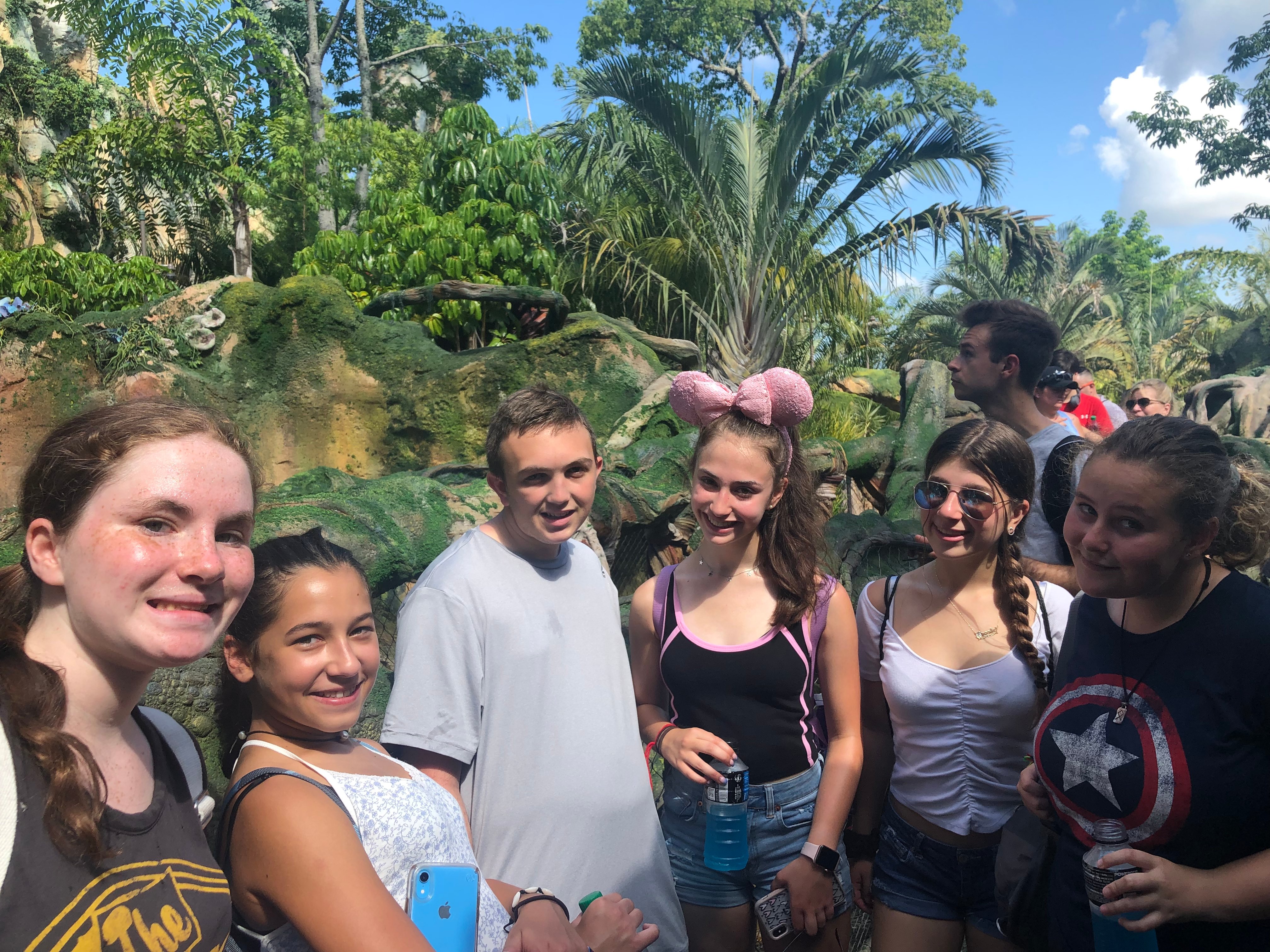 The final stretch of our summer adventure was spent enjoying some awesome rides and attractions at Disney World! As soon as we arrived, the trip members strategically planned out their day in order to make it onto as many rides as possible. We saw Avatar World in the Animal Kingdom and even rode on Mount Everest. We all agreed that Disney World was definitely a highlight.
Next, we hopped over to the Magic Kingdom, where we tried their famous Pineapple Dole Whip as well as many other treats. The day ended as we watched the "Happily Ever After" fireworks show, which projected classic Disney scenes and effects onto Cinderella's castle. The show left us in awe!
The group was very excited to ride on the famous rides at Hollywood Studios, such as the Rock 'n' Roller Coaster and the Tower of Terror. We also got to visit Toy Story Land, where we tried Toy Story Mania! 
Eventually, we decided we wanted to see what else the world has to offer, good thing Epcot has 11 countries to visit! Epcot allowed us to choose from many culinary options like sushi, fish and chips, burritos, and much more. Not to mention the variety of sweet treats! Thanks to the Soarin' attraction we got to see other parts of the world from a hang glider.  
All the Disney parks were a blast and we were happy to revisit some childhood memories, but we were also very excited about the rides at Universal and Islands of Adventure! We had early access to the park, which means you can get in line for rides an hour before the park opened. Diagon Alley was stop number one!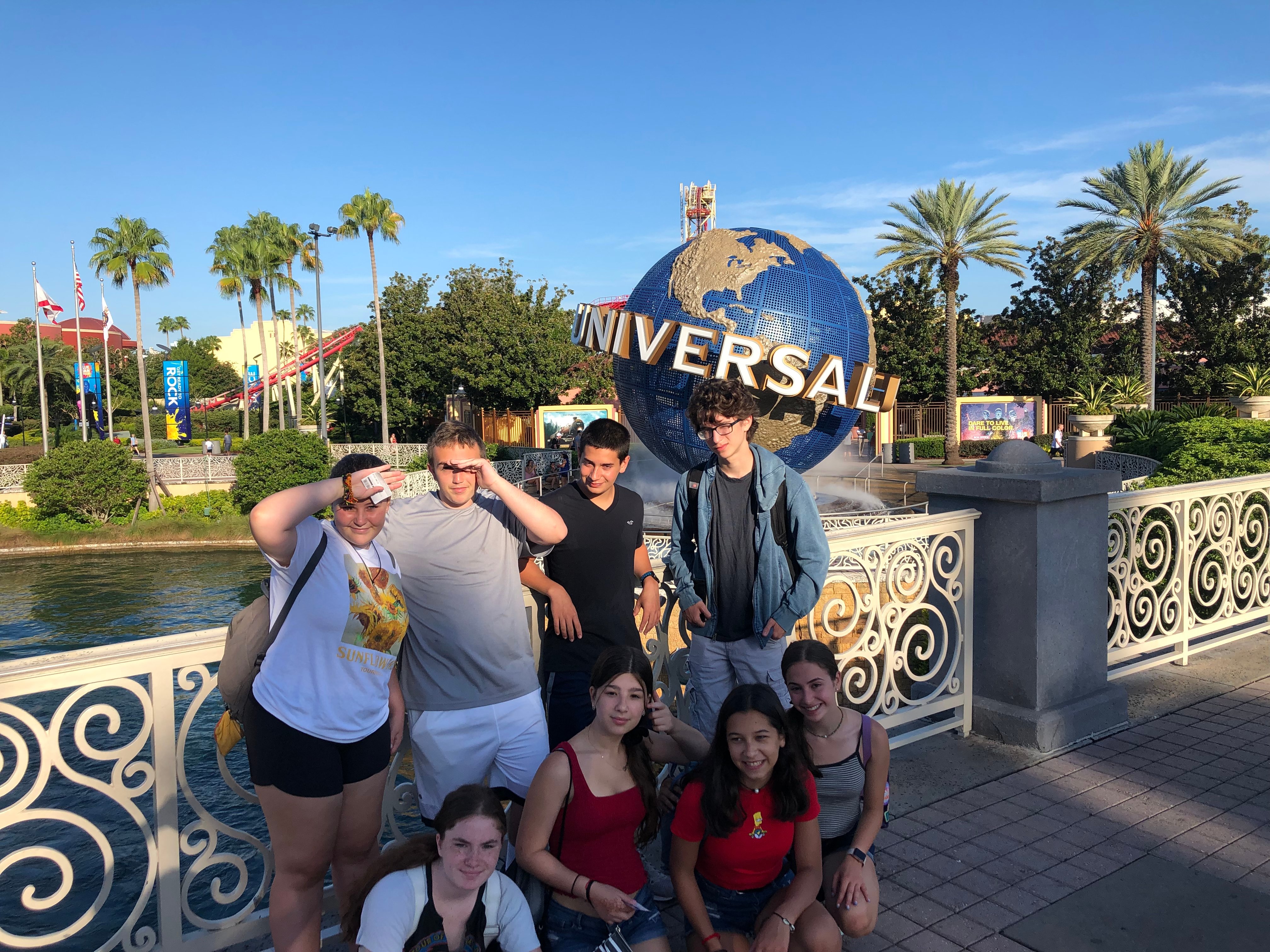 We explored Universal's CityWalk and had a great time at dinner. We all were looking forward to Blue Man Group! It was a blast! It was an interactive show with so many amazing visuals. The group even went out into the crowd and selected random people from the audience to be a part of their show!
Volcano Bay was steps away from our hotel, and we spent the day going down their fun water slides and lazy rivers! Our final dinner was spent together at Hard Rock Cafe at Universal CityWalk. We listened to hit jams and watched old music videos as we dined and played a game of telephone. 
Back at the hotel, we reminisced on moments that happened on the trip, that began just 21 days ago. We each took two Skittles, each skittle represented a topic such as a favorite part of the trip, new friends made, lessons learned, and something you're proud of. We went around the circle and shared these memorable moments with one another. 
It has been a wonderful 21 days together, we have shared so many memories and experiences that we will always remember.
The Westcoast Blogger
Do you want to spend your summer adventuring along the East Coast? Learn more about our 15-day and 21-day Eastcoast Encounter teen tours. Browse the full list of our programs here.