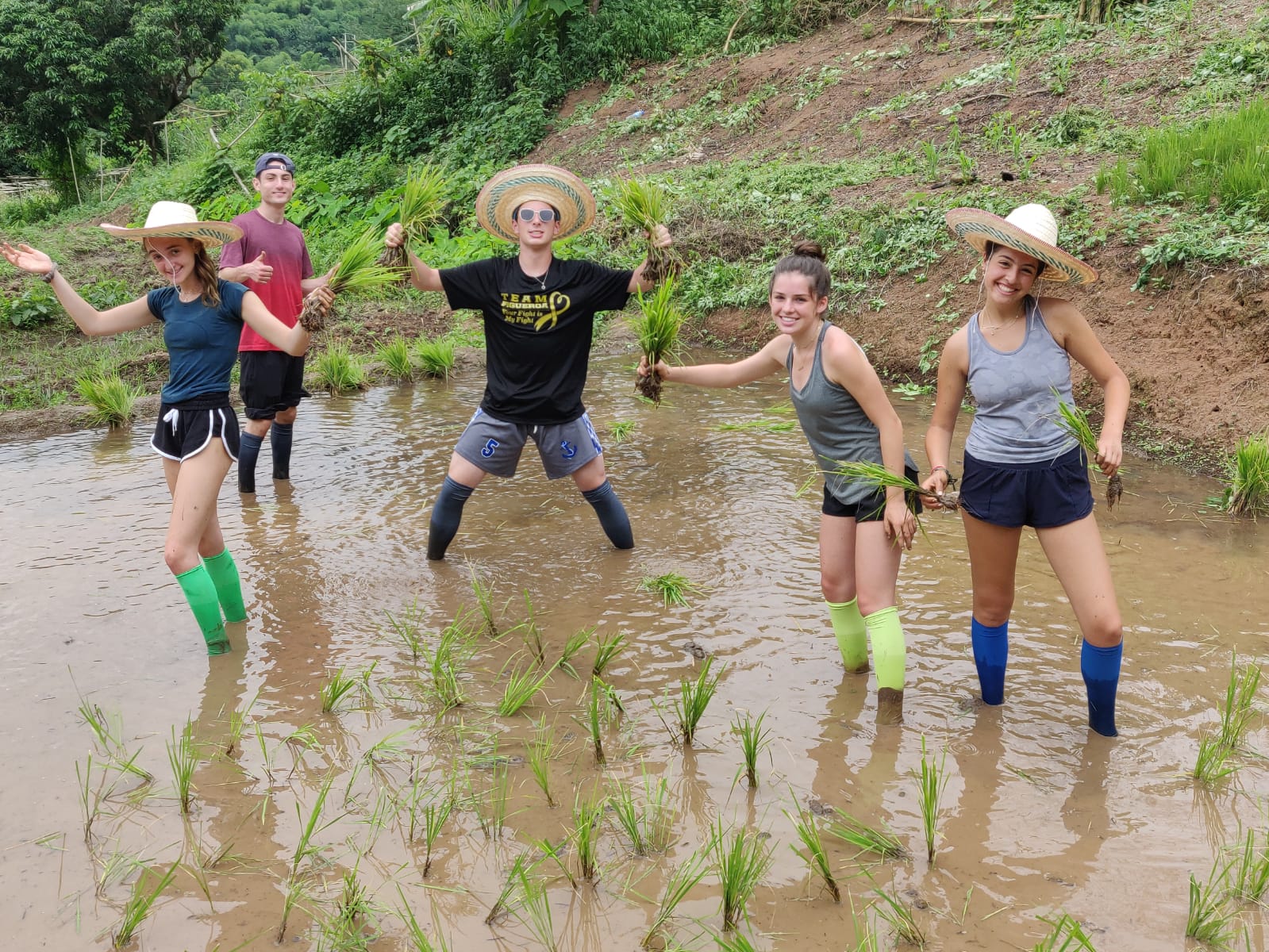 Our group is having the time of our lives here in Thailand! The past week has been filled with beautiful scenery, meaningful service, and delicious food! 
Upon arriving in Chiang Rai, we jumped right into our first service project of the trip. We were working with 4th to 6th graders from the Ban Huay Mae Sai Primary School, helping them learn English words and pronunciations. We taught them numbers, colors, and names of school-related items and we played games with them. A few favorites were Heads Up, Seven Up, Musical Chairs, and Soccer! For our day of service at the school, we also repainted the wall outside. 
While in Chiang Rai, we stopped at the famous White Temple. We were all amazed by the unique, intricate details all throughout the temple's grounds. We even found references to the Avengers and Ninja Turtles around it! Another one of our trip members' favorite activities was getting an authentic Thai massage. We all felt really relaxed!
After finishing off our time in Chiang Rai, we ventured to Mae Salak, arriving in our hotel by a longtail boat. Here, we've had the chance to meet locals and engage in cultural exchanges with members of the Lahu Hill Tribe. On our first night, members of the tribe invited us into their homes to cook and eat. It was interesting to see the way that other people live and how happiness is universal despite differences in homes and cultures. 
Before we left, the Lahu people performed native dances and songs for us. We decided to share some classic Western dances with our hosts as well. Our trip members performed the Cha Cha Slide, Macarena and the Wobble and Cupid Shuffle to the tribe. At the end of the night, we launched lanterns into the sky to symbolize all the good things that the future holds.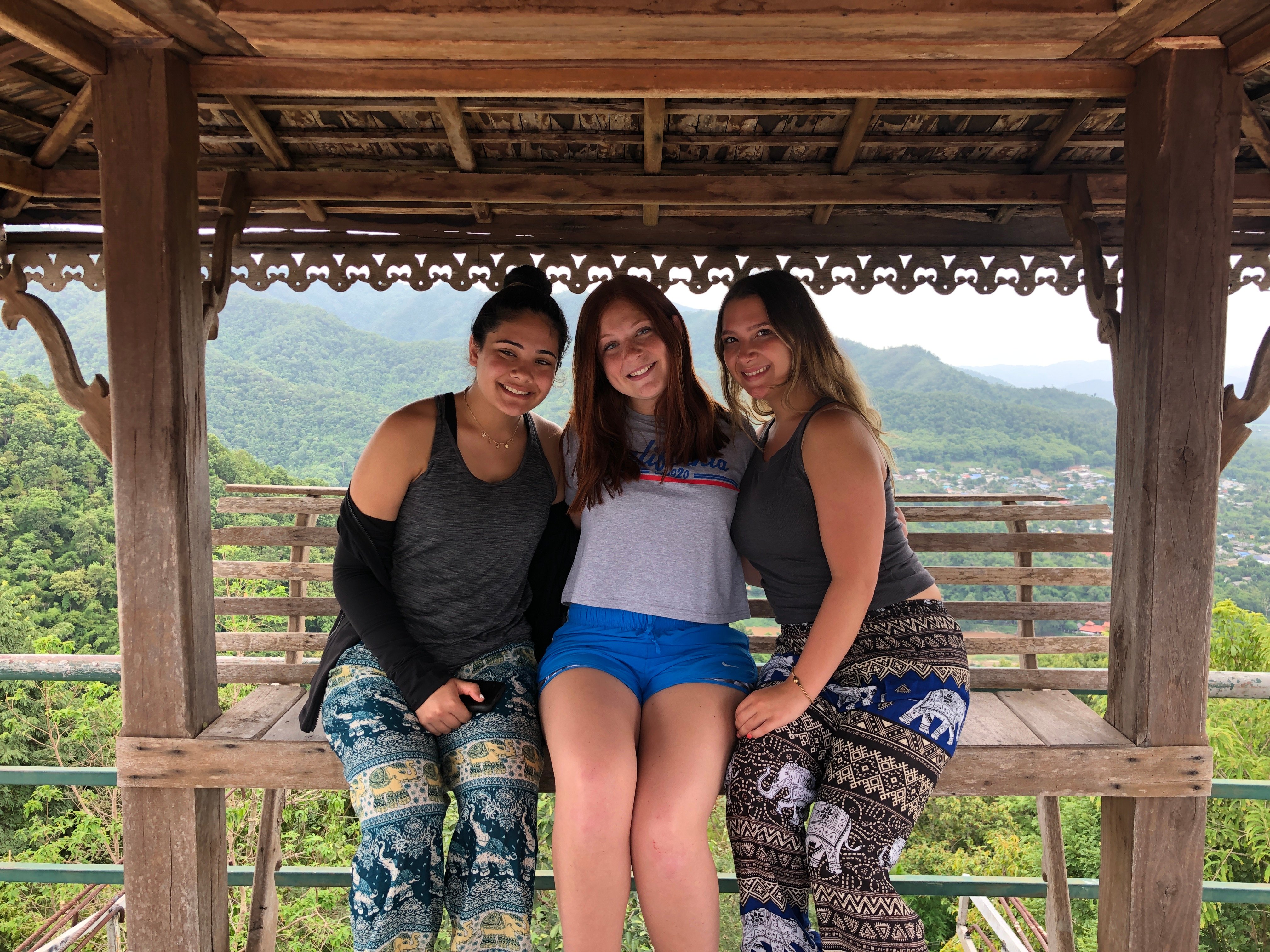 For our service projects here, we helped make cement for the floors of the bathroom by the community's playground area (a project done by another Westcoast trip!). The program leaders were so impressed with the hard work and dedication that each and every one of the trip members put into this service project! It was incredible to see how much we could get done when we all worked together. 
For our second day of service, we learned about traditional rice planting and helped locals plant rice in paddy fields. 
Our next stop is Chiang Mai where we'll be working on a new service project and visiting the highly anticipated, Patara Elephant Farm! 
Until next time,
The Westcoast Blogger
Do you want to explore Thailand and provide meaningful service to local communities?
Check out our 25-day Thailand Community Service program, or click here to browse our full list of summer programs.