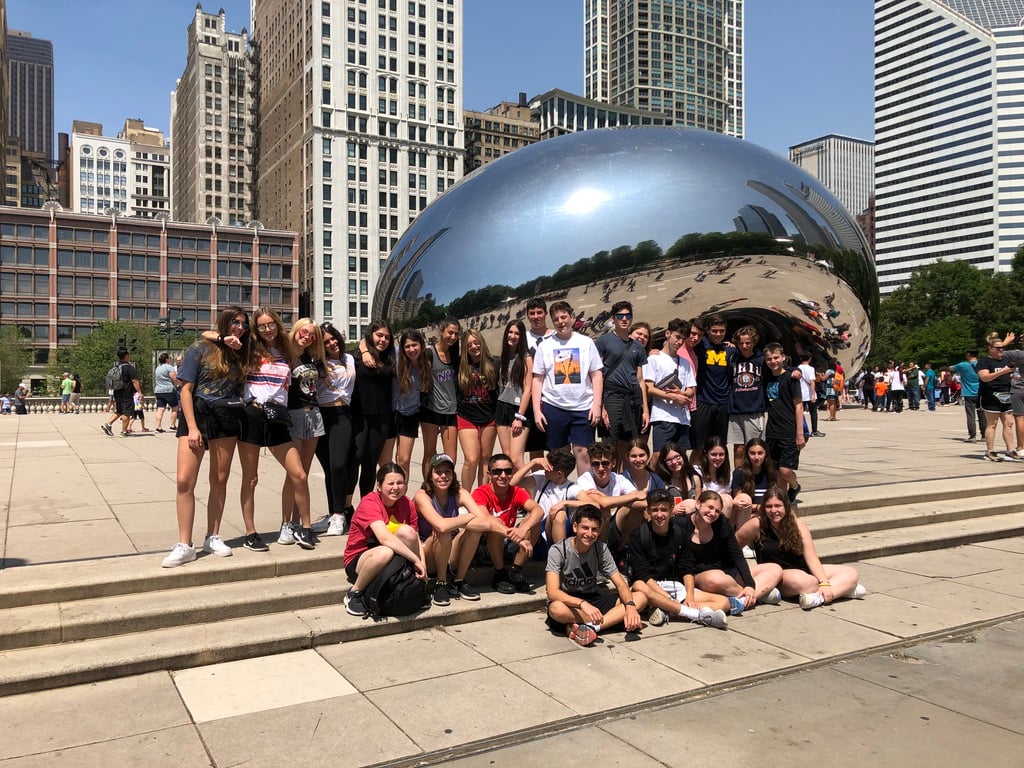 Our first stop in Chicago was Gino's East to try their famous deep-dish pizza. Next, we headed over to see the Blue Man Group, a comic musical and artistic show. It was so entertaining and we shared lots of laughs as they played percussion instruments while splattering paint on the audience. One of their skits ended when the Blue Man Group splattered banana Twinkies all over the audience and lucky for us, we were in the front row! We were all wearing ponchos, so we didn't get too much paint or Twinkie on us! After the show, we got to meet the members of Blue Man Group and take pictures with them. It was quite the experience to see them up close. 
The following day, we made our way to one of the Great Lakes, Lake Michigan. Here, we got to choose to ride a one-seater, two-seater or four-seater bike for our scenic bike tour along the water. Trip members had a blast biking along the crystal blue water and admiring the city's beautiful skyline. 
Next, we went to see another one of Chicago's famous landmarks, The Bean. The 110-ton, stainless steel monument is literally a giant reflective bean and we had a chance to take pictures with it. We also visited the United States' tallest free-standing building, the Willis Tower! We got to see a panoramic view of Chicago from what felt like on top of the world and went up to the tower's daring sky deck. The sky deck is a room consisting of only transparent walls, ceiling, and floor, where we felt like we were hovering over the whole city!

That night, we went to the movies and the trip members choose between watching Toy Story 4 and Spider-Man. 
Our group also had the chance to explore the Chicago Museum of Science and Industry where we saw baby chicks come to life, learned about the human body, aviation, space and more! The group had hands-on experience "milking" cows and learning about the world of agriculture. 
We walked down Magnificent Mile, where we explored different stores and ice cream shops. The night ended as we watched different improv comedy scenes at Chicago's Second City. 
Our next stop was Minneapolis. We had a blast roller skating at Fun Zone where we also participated in a limbo competition while skating. 
The next morning, we visited one of Minnesota's lakes where we enjoyed a relaxing morning at the beach. Trip members had the opportunity to swim, play volleyball and just hang out. It was then time to check out the biggest mall in the United States: The Mall of America! Trip members were blown away by the amusement park in the middle of the mall and even went on a ride called 'Fly Over America'. We all buckled up and flew over New York City, Niagara Falls, Chicago, and the West Coast.
We made our way to South Dakota and our first stop was the Corn Palace. Built in 1892, it was created to display the products of the state's harvest. The walls were decorated with corn, creating beautiful patterns and murals. Next, we visited South Dakota's breathtaking Badlands National Park, where the group got to hike and explore the scenic landscape. 
In Rapid City, we had our second camping adventure. We pitched our tents, played some sports and enjoyed a delicious fajita dinner.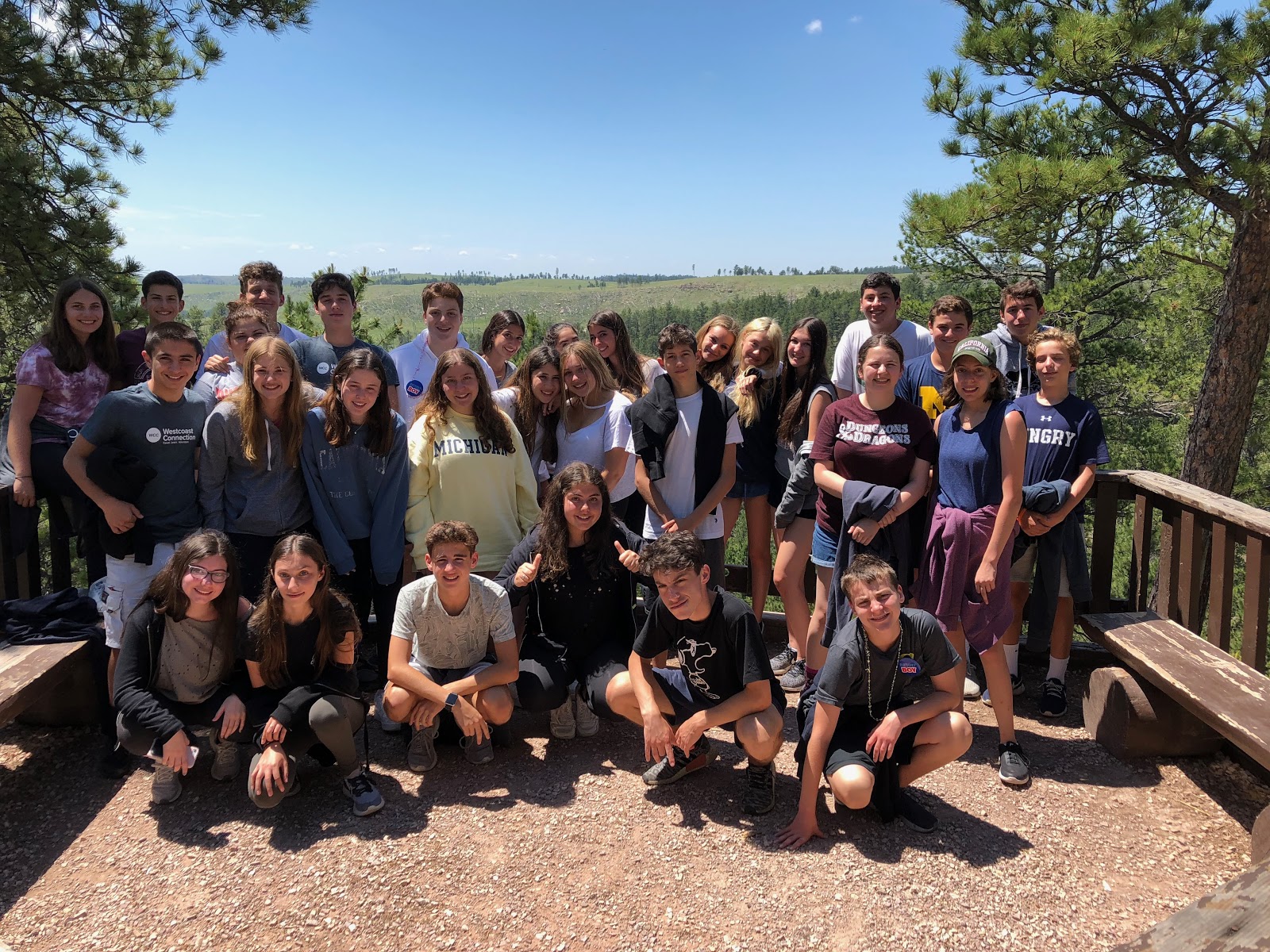 Next, we headed to the famous Mount Rushmore where we learned about America's founding fathers. We had a blast celebrating Jared C and Justin S' birthdays. We decorated our bus with streamers and balloons, and also gave the boys "Birthday Boy" pins! Our group headed 150 feet underground to explore South Dakota's Jewel Caves, the third-largest cave in the world! We also got to go to the Reptile Gardens to see three very fascinating and engaging shows. We saw an alligator show where the reptile specialist climbed on an alligator's back and wrestled it! We also saw a bird show, a snake show and met 500-pound tortoises! 
We ended the day with mini golf before heading back to the campsite. When we returned, we enjoyed a delicious birthday cake for Jared and Justin.
Until next time,

The Westcoast Blogger
Looking for the summer of a lifetime? Check out our 40-day US Explorer teen tour! To browse all of our programs, click here.