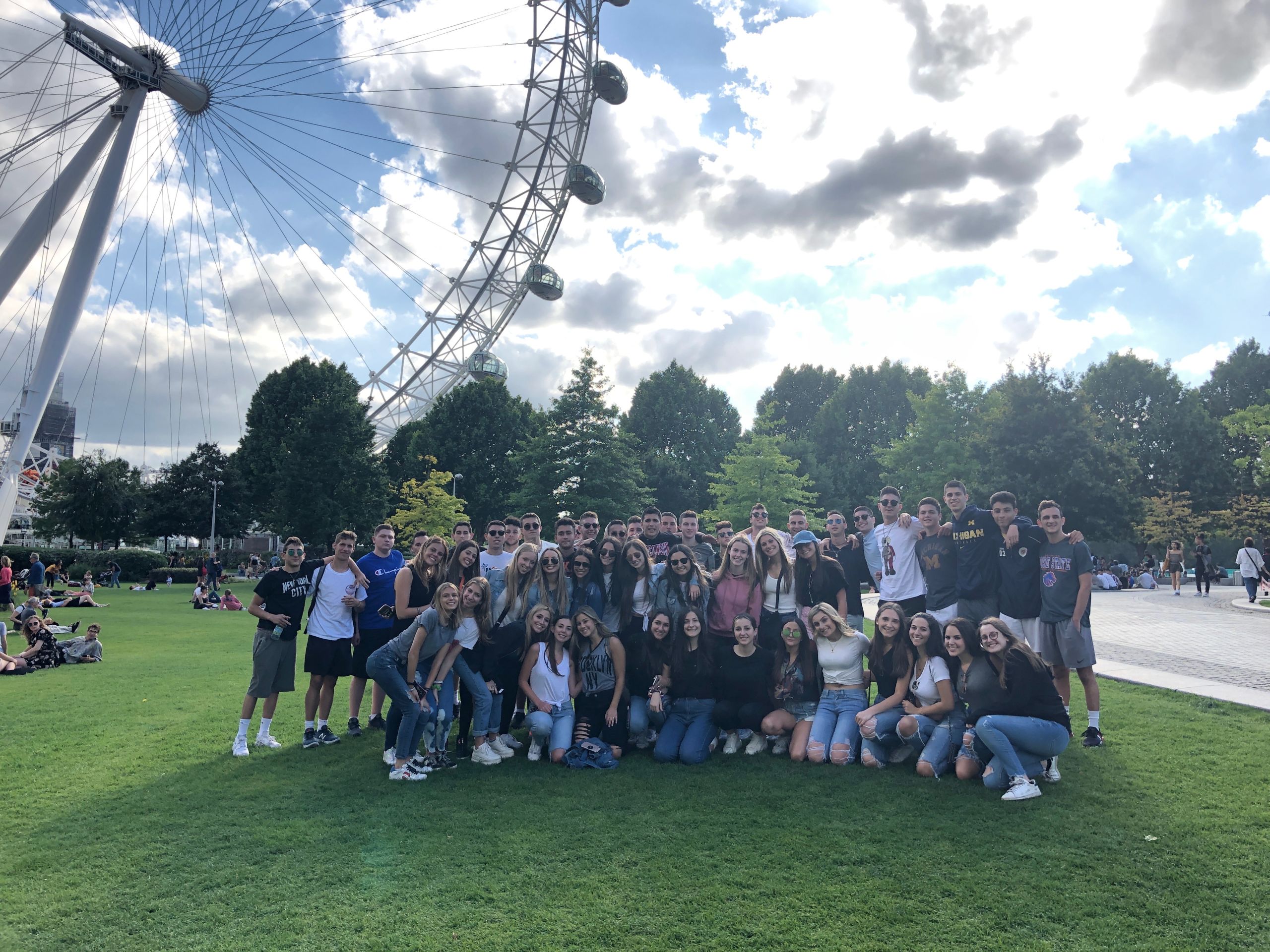 Cheerio from London!
We landed in London excited and eager to begin our European Experience! We kicked off the trip by listening to our morning song, 'You Make My Dreams Come True' by Hall and Oates, as we got used to driving on the "wrong" side of the road. We then got right into our first day of exploring! 
Trip members enjoyed strolling through the streets of Kensington and bonding with their new trip family. We ended the day with an amazing view of the city aboard the London Eye. Everyone had a great time taking pictures and pointing out some of London's most famous landmarks. We even learned that the Eye has exactly 32 pods, one for each borough of London! 
The next day brought us a closer view of all the major London sites. From Westminster Abbey to Buckingham Palace, and the Tower of London where we saw the Crown Jewels, we had quite the royal experience. Before heading to the theater in the evening, we strolled through Covent Garden and of course, had to stop and pose for photos in front of London's infamous red phone booths. We were then lucky enough to see Mamma Mia, a London original. With a surprise encore concert at the end, we wrapped up the night singing and dancing to some of ABBA's greatest hits!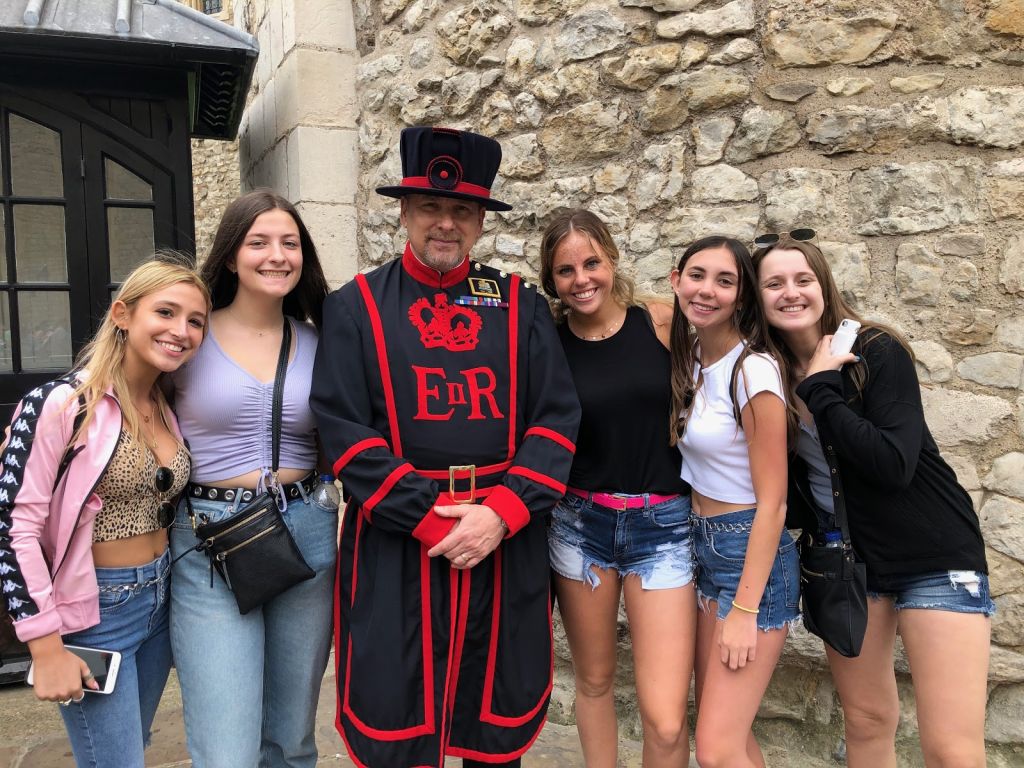 After a full night's rest, we were ready to hit the streets and explore some of London's iconic neighborhoods. Everyone was eager to head into Harrods where it's been said you can buy anything from an egg to an elephant! While no elephants were spotted, trip members were amazed by the beautiful displays and enormous food hall. We spent the remainder of the day roaming through Carnaby Street and Piccadilly Circus. Some trip members even decided to embrace the local food culture and indulge in fish and chips for lunch. Our final night in London brought us a great laser tag battle. As we split into red and green teams, trip members immediately created group huddles cheering on their team members. It's been made clear that we have a lot of spirit on tour!
It's amazing how much we have done in such a short amount of time. Although we've only been together for a few days, we know we have a lot of adventure and excitement ahead. 
We said goodbye to London, but we know it will always be calling us back! 
Next stop… Paris! 
The Westcoast Blogger 
Do you want to spend your summer touring Europe? Check out our 28-day European Experience!
To browse all of our programs, click here.