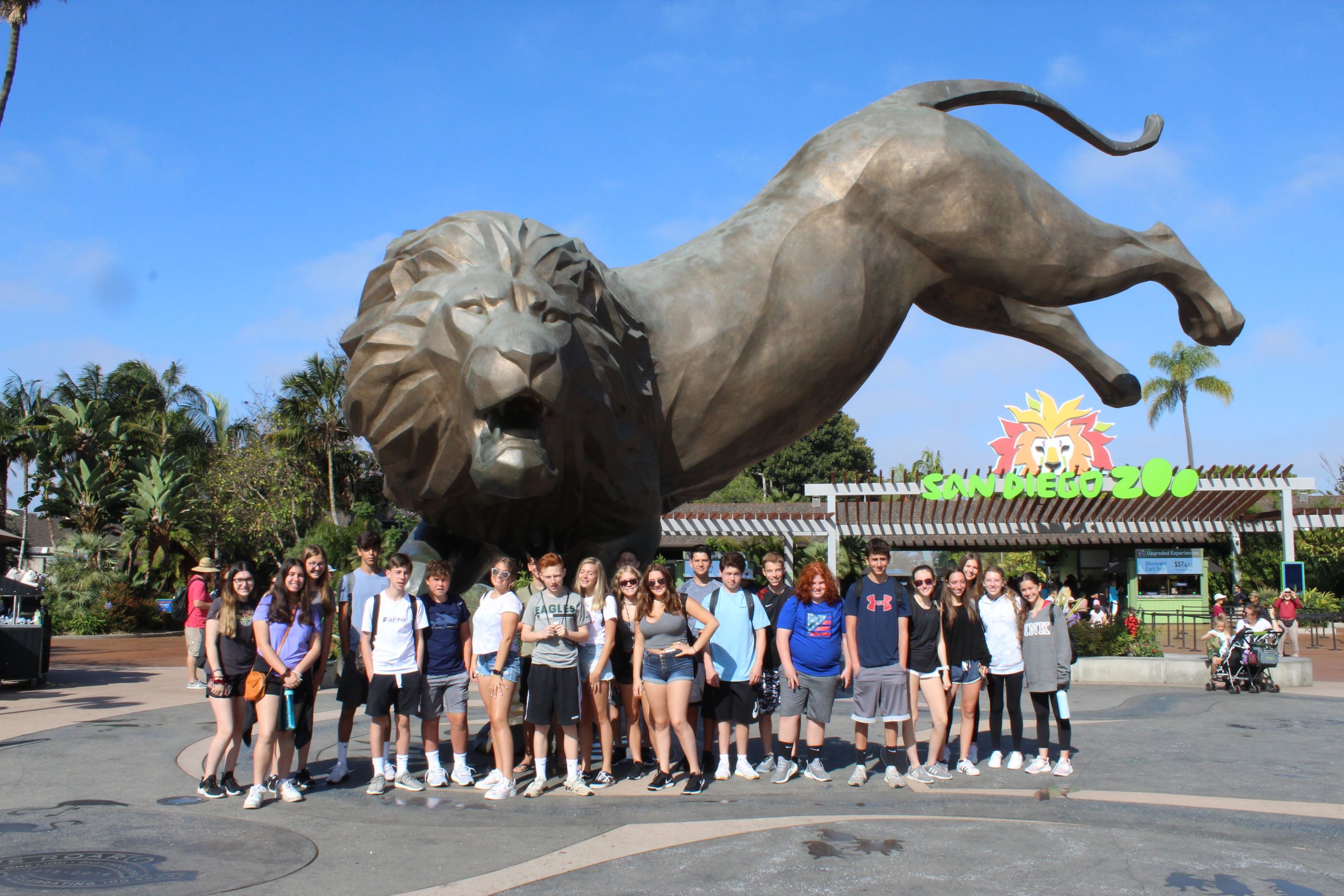 Greetings from sunny San Diego! 
Our amazing California Dreaming experience is up and running and we're not looking back. After all of our flights landed in California, it was time for some fun introductions and icebreaker games to help everyone get to know each other! After getting settled in at the hotel, and of course playing a few more group-bonding games, we headed out for some fun. We finished our action-packed first day with a group dinner and some bowling, ping-pong, pool and even a couple games of giant Connect Four.
We woke up the next morning to beautiful weather – not a cloud in the sky! We headed to the beach, where we took a dip in the refreshing water! After our first swim in the Pacific, our group took turns grabbing a bite to eat and taking surfing lessons. We've got some pretty impressive surfers on our trip and even our first-timers weren't deterred by the challenge. Eventually, almost everyone was able to stand up on the board and ride the waves. The group shared plenty of laughs as the staff struggled more than most.
After a sunny afternoon at the beach, it was time to explore and take some photos at Seaport Village's pier. We walked around San Diego's Seaport Village, and then made our way to laser tag where the group battled it out! We were split into three teams and worked our way through the dark laser tag course, getting points for targets, and of course, trying to get our fellow trip members and staff out! While the Pink team emerged victorious after round one, the second time around we saw a different outcome – the Blue team took the crown and the Pink team was dethroned quite handsomely.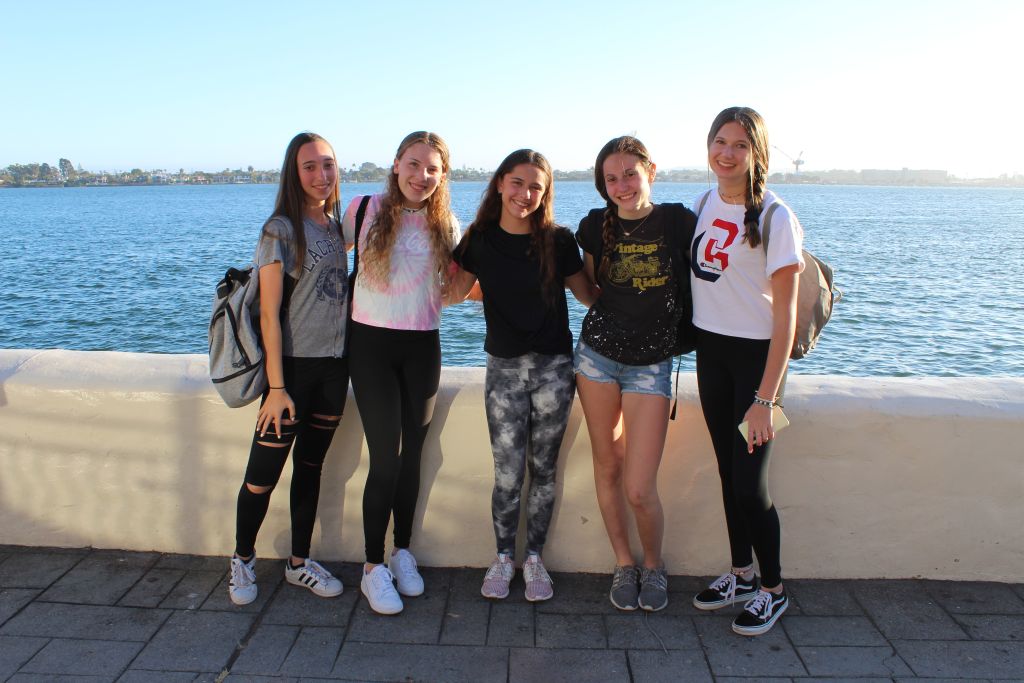 After another good night's sleep, we woke up and headed to the World Famous San Diego Zoo. We took a guided tour throughout the zoo's grounds and learned a lot about some of the methods that the zoo has been using to fight several species' extinction. The group got a chance to walk around and check out the animals. Flamingos, koalas, and giraffes were among the favorites!
You're all caught up with what's been happening on our exciting trip through San Diego. We'll be making our way to Los Angeles soon, where we'll be staying in the UCLA dorms for the next few nights. The group is excited to experience "college" life at the dorms and see all that L.A. has to offer. On our way up the coast, we wrote our favorite quotes from San Diego on the bus windows so that we can remember our first days! That's all from our end, we hope that you're enjoying yourselves as much as we are.
Until next time, 
The Westcoast Blogger
Do you want to visit sunny San Diego? Check out our 14-day California Dreaming teen tour!
To browse all of our programs, click here.