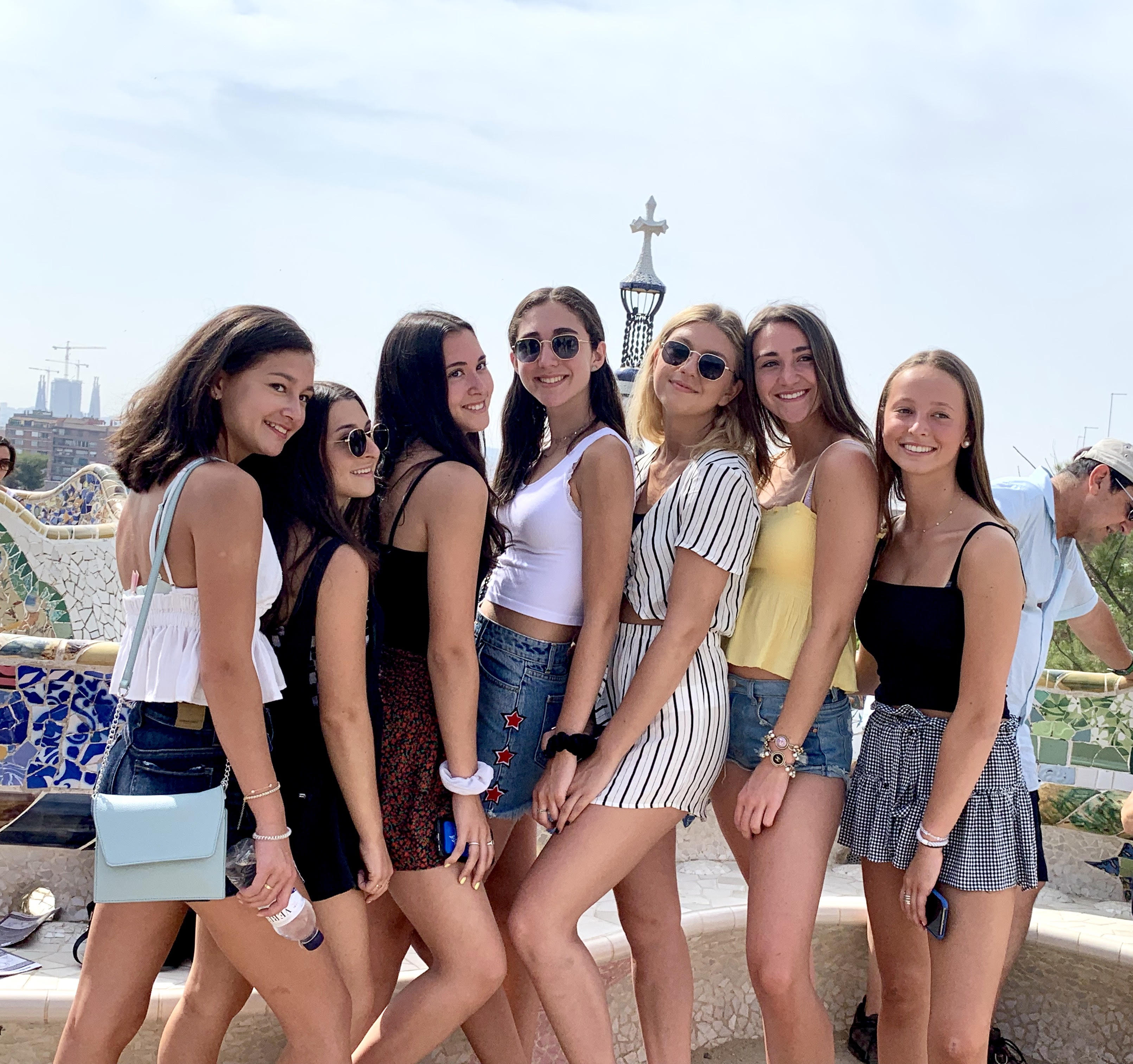 Saludos and a Catalonian salutacions from Barcelona! 
What a whirlwind of a week one! We started the week off on a high note with a bike ride tour of the city. We rode along the picturesque beach and got to experience some beautiful sights. Earlier in the week, we celebrated one of our students, Jackie's birthday! She woke up to her residence door nicely decorated and together we sang "Happy Birthday" at our family dinner that evening. The next day, we visited the world famous Sagrada Família. We learned that it will hopefully be finished in 2026 — time to start planning our return trip, I guess!
Classes have commenced and the students are already hard at work with various projects:
Spanish Language is a wonderful mix of activities inside the classroom and activities around town. The students visited Parc Ciutadella where they wandered and were asked to find various points of interest, including the amazing building of the Parliament of Catalonia! In one activity, they were asked to research landmarks near the school and write a small paragraph in Spanish to recite to the larger group. It was amazing to hear what the students learned and to see their improvements in speaking Spanish!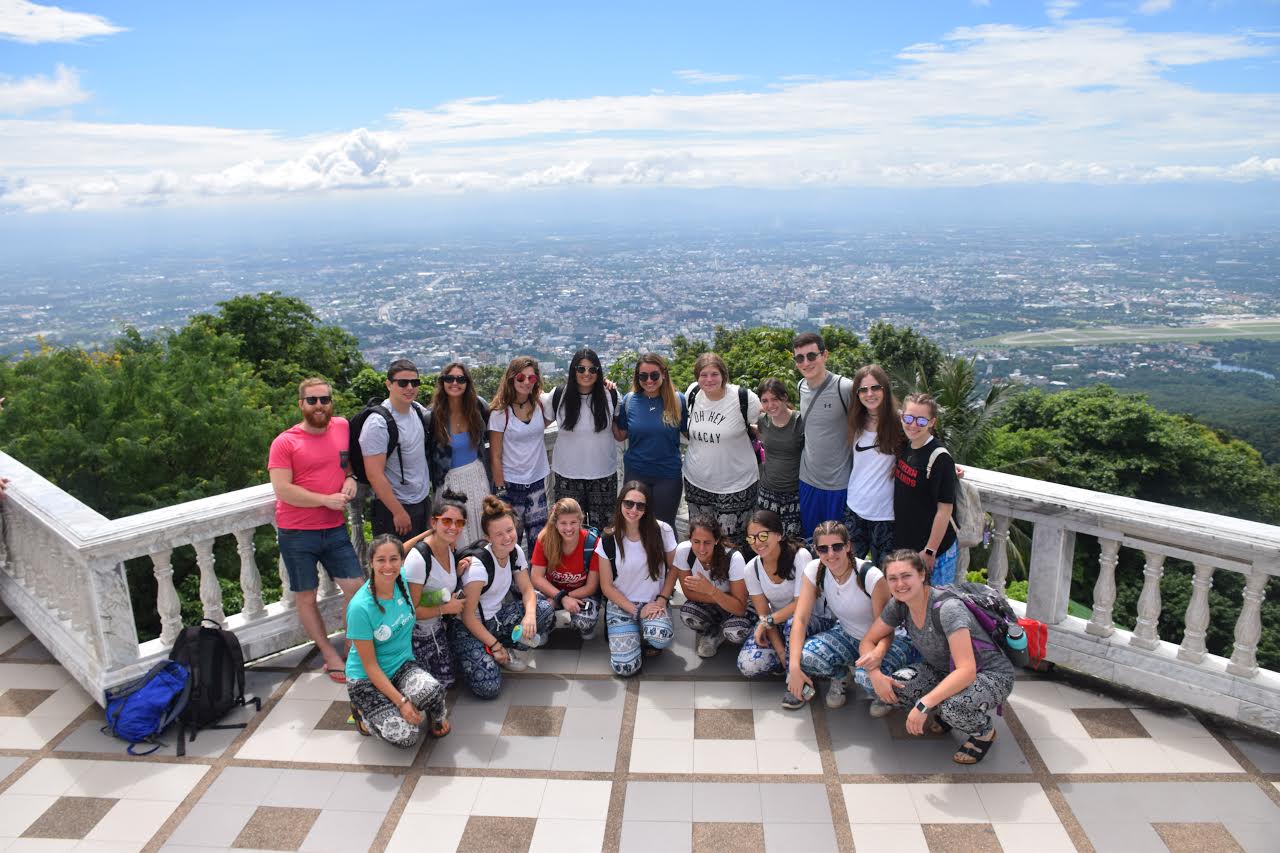 The psychology students have been asked to work in small groups to research unique conditions of the human mind while the students in the cooking classes have been hard at work creating authentic and delicious meals! No matter the area of study,  everyone is having a great time learning in and out of the classroom.
Community Service is lending a hand in many forms. The students have painted murals, played with children, and are expected to make visits to retirement homes around the city. I'm sure the students' bright, smiling faces will bring joy to their faces! What an excellent opportunity they have to practice their conversational Spanish as well. 
Our week ended with a sunny beach day. The students spent their time exploring and eating at breezy beachside restaurants. We also got to visit the Park Güell, a park designed by Antoni Gaudí and considered to be one of the most amazing public parks in the world. Later that day we drove to Figueres and saw the DalÍ Museum. The students were in awe and spent quite a long time inside! For those that didn't know who Dalí was before the museum, they quickly realized he was quite crazy, albeit a good crazy! Max D., a self-proclaimed Dalí fan, shared many interesting facts and anecdotes while he walked through the museum and gave us all quite an education. We were appreciative to have him along with us!
Coming up this week we have karaoke, a visit to the Picasso Museum, and our weekend trip to Madrid. Stay tuned and adéu!
The Westcoast Blogger
Does studying and immersing yourself in the Barcelona lifestyle sound intriguing? Read more about our 21-day and 28-day Pre-College Enrichment opportunities! To browse all of our programs, click here.