After leaving sunny San Francisco, the trip was headed to Los Angeles. We began our LA journey with a stop at Hollywood and Highland, where the trip members got to explore the hustle and bustle of Downtown. The next morning, the trip members got to give back and volunteered at the Los Angeles Food Bank, where our group helped sort through around 7,000 pounds of food to those in need! We then headed toward the Grove where members explored the farmers market and ate lunch. We then visited the iconic Rodeo Drive, and from there drove to Santa Monica where we ate dinner and rode the famous Ferris wheel on the Santa Monica Pier!
On our next day, we went to Universal Studios where the group got an in-depth tour of the studio side and drove through real movie/tv show sets, and got to enjoy the attractions at the park. We started off the following morning with a walk around Venice Beach where they enjoyed the sun and got to experience the LA life. From Venice Beach, we went to Anaheim, where we attended an Angel's baseball game!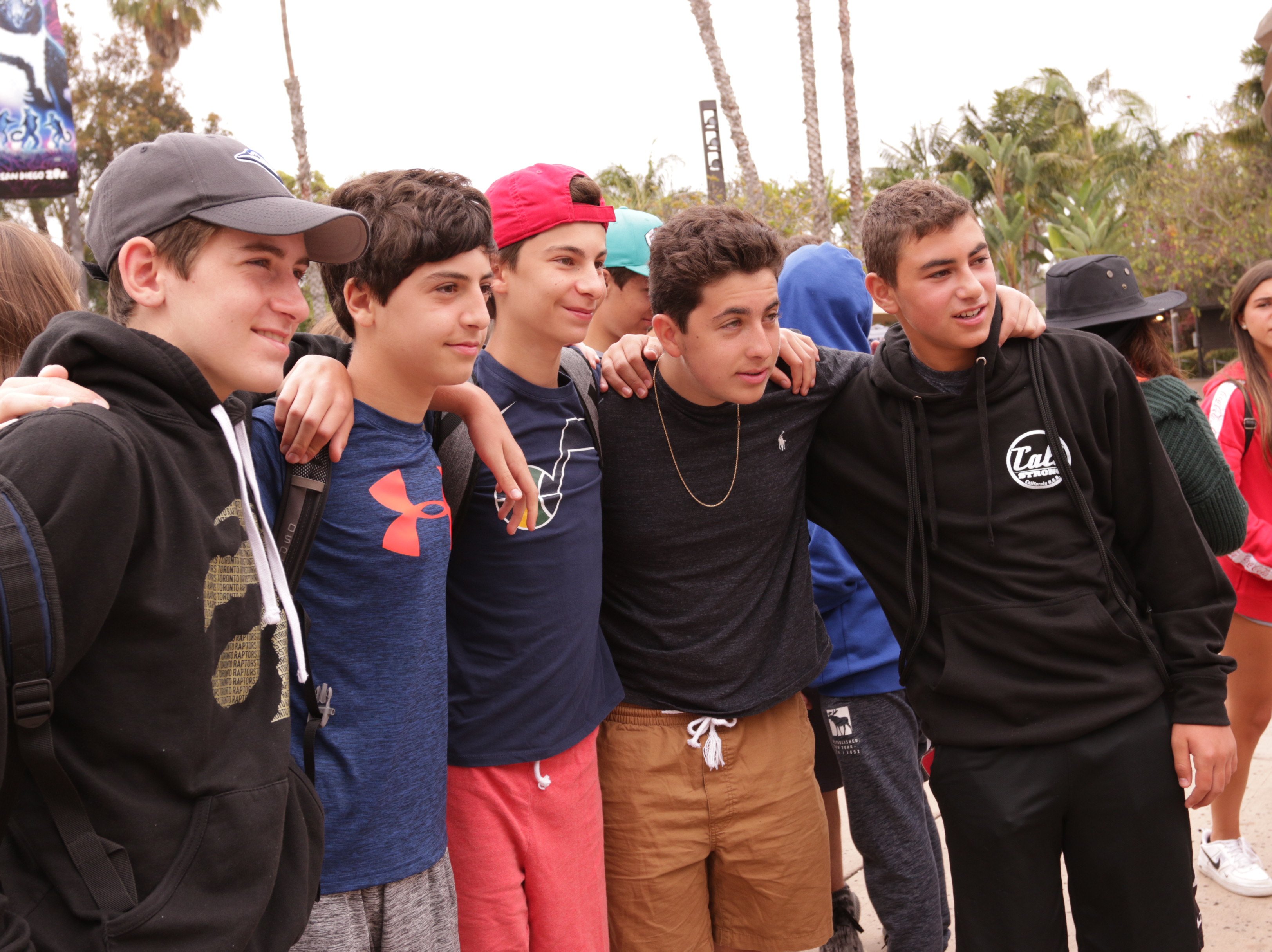 Our final day in LA was spent at Disney World, where the trip members got to ride the new Star Wars themed attractions, see the castle and even meet Mickey Mouse! From LA, the group made its way to San Diego to learn to surf on the most beautiful beach! We then went to dinner after a great day soaking up the sun. 
The following day brought us to the incredible San Diego Zoo, where we started our day with a bus tour around the zoo, lead by an expert! Leaving San Diego, we headed to Las Vegas, Nevada! We started our trip with dinner and then a walk through some iconic streets and hotels like the Venetian and The Bellagio. Next up, the group tested some of the tallest rides at the Stratosphere, giving us a perfect view of the city. We ate lunch and headed back to the hotel to have some downtime by the pool. We all enjoyed dinner at the New York New York Hotel and even got to ride a roller coaster inside the hotel! For our final activity in Vegas, we stopped by M&M World for a treat, (or two)! We are looking forward to visiting the scenic National Parks this coming week! 
The Westcoast Blogger
Are you seeking an extravagant adventure? Learn more about our 28-day Californian Extravaganza! To browse all of our programs, click here.