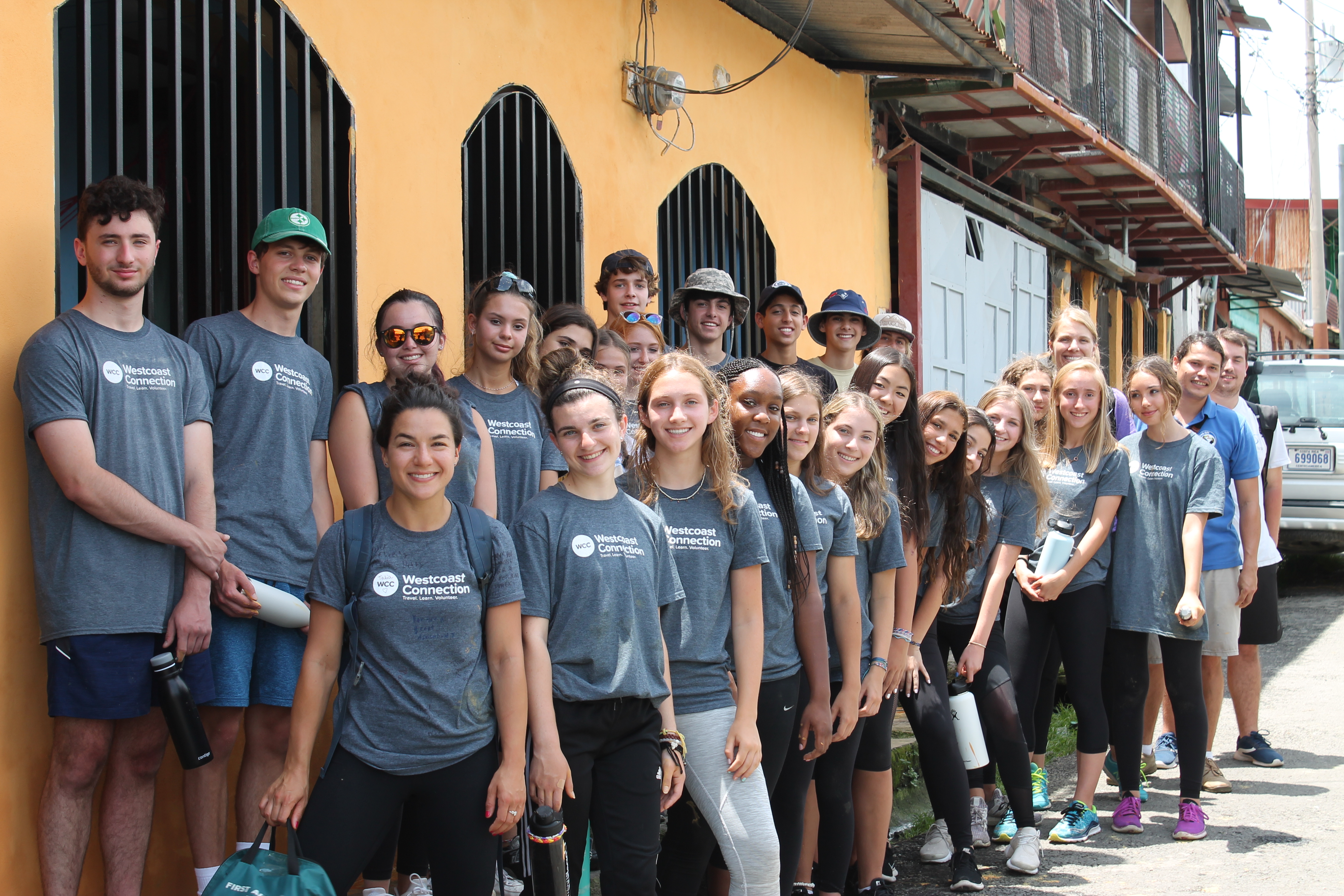 We've had a fun-filled few days and are enjoying life here in San Jose, Costa Rica! We've spent our time bonding as a group and have learned that our program members have come from all over the world! We are already feeling like one big family. 
When we first arrived in San Jose, the group quickly began to mingle by playing games together, inviting everyone to join in and get to know each other. Once we arrived at our hotel, we enjoyed a pizza lunch and explored the beautiful gardens around the hotel, with exotic birds, butterflies, and geckos. Together, we hung out by the pool and enjoyed the beautiful sunny skies of Costa Rica! 
We had arrived in the land of Pura Vida! Dinner that night was delicious and it was our first taste of authentic Costa Rican food and refreshing fruit drinks made with strawberries and guava. 
The next day, we drove through the jungle and enjoyed breakfast surrounded by beautiful flora and fauna. After this, we set off on the Pacuare River where we spent the day rafting and splashing down the rapids of one of the most beautiful rivers in the world (ranked in the top 10  by National Geographic!). Halfway down the river, we took a break to swim and eat lunch in the beautiful jungle that surrounded us. It felt like we had stepped back in time, to untouched nature. 
During the second part of our rafting adventure, we passed natural waterfalls and developed a sense of pride and accomplishment in the teamwork we displayed paddling down the river together.
After a fun day whitewater rafting, nothing could have hit the spot better than the pasta dinner provided by our hotel that night. After dinner, the founder of the Costa Rican Humanitarian Foundation spoke with our group about her experiences living in Costa Rica and working with the children and people in La Carpio. It was truly inspiring and she is certainly the story holder of the community.
We woke up the next morning eager to begin our first community service experience. We boarded our bus excited to arrive at the community of La Carpio and work with the Costa Rican Humanitarian Foundation and its founder, Gail. Upon our arrival, Gail told us about her inspirational journey working with impoverished Costa Rican communities. She then led us to the houses that we got to paint a vibrant orange!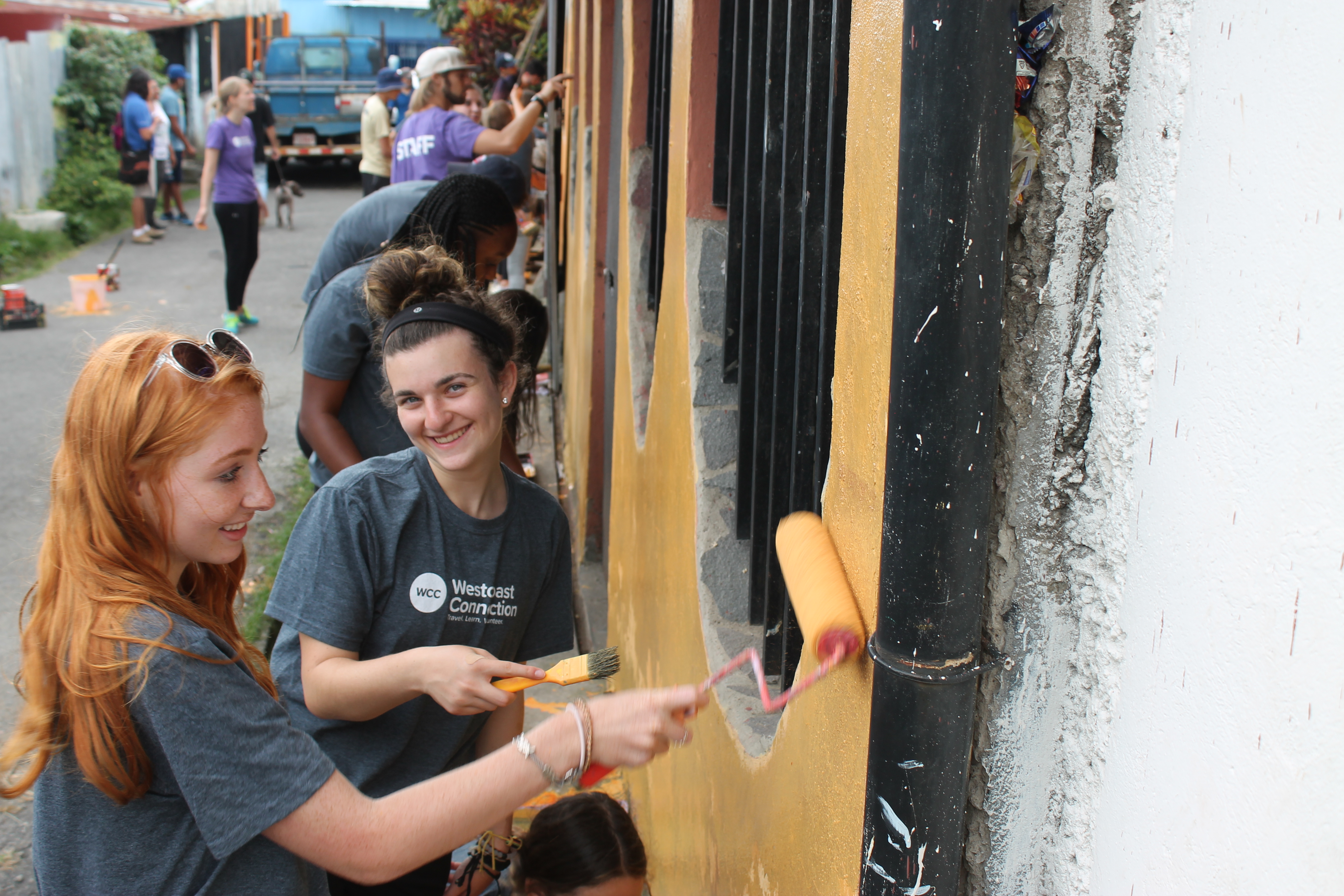 After painting, program members had felt like they had left a bright and lasting impression on the community. Back at the Foundation Center, we had the opportunity to play games with local children and enjoy a meal cooked by the grandmothers of the community.
Just before leaving, the Las Abuelas Felices de La Carpio put on a meaningful play that they wrote and produced about the struggles of addiction within families that is all too common in their community. We were so moved and touched by their openness. We ended the day with a family-style meal of local delicacies and ice cream to celebrate the successes of the day! 
We've had an amazing start to our Costa Rica community service program and we are all excited for what's to come! 
Until next time, 
The Westcoast Blogger
Do you want to explore Costa Rica through community service and adventure-filled activities? Check out our various service opportunities in Costa Rica here. To browse all of our programs, click here.