Week two has been incredible so far!
After arriving at our campsite in Utah, we dropped off our bags and headed to dinner. We enjoyed our meal as well as the live music!
We spent the next day at an amusement park and at a water park right next door. What more could we ask for? The rides gave us quite the adrenaline rush and we couldn't stop smiling and laughing all day long. We even had a petting zoo later behind our tents back at the campsite!
Next, we took down our tents and hit the road towards Winnemucca, Nevada. We did some laundry and our trip members were real pros! Nothing shrunk, don't worry! A pizza and ice cream party followed.
It was time for our second camping experience, this time in Lake Tahoe. As we drove to the campsite, we stared out our windows in awe, taking in all the blues and greens of the water and the trees. We can honestly say that these were some of the prettiest views we've had so far! Our campsite managers were amazing and even helped judge our Shark Tank-themed evening activity. To end the night, we roasted marshmallows by the fire and admired the stellar view of the stars above.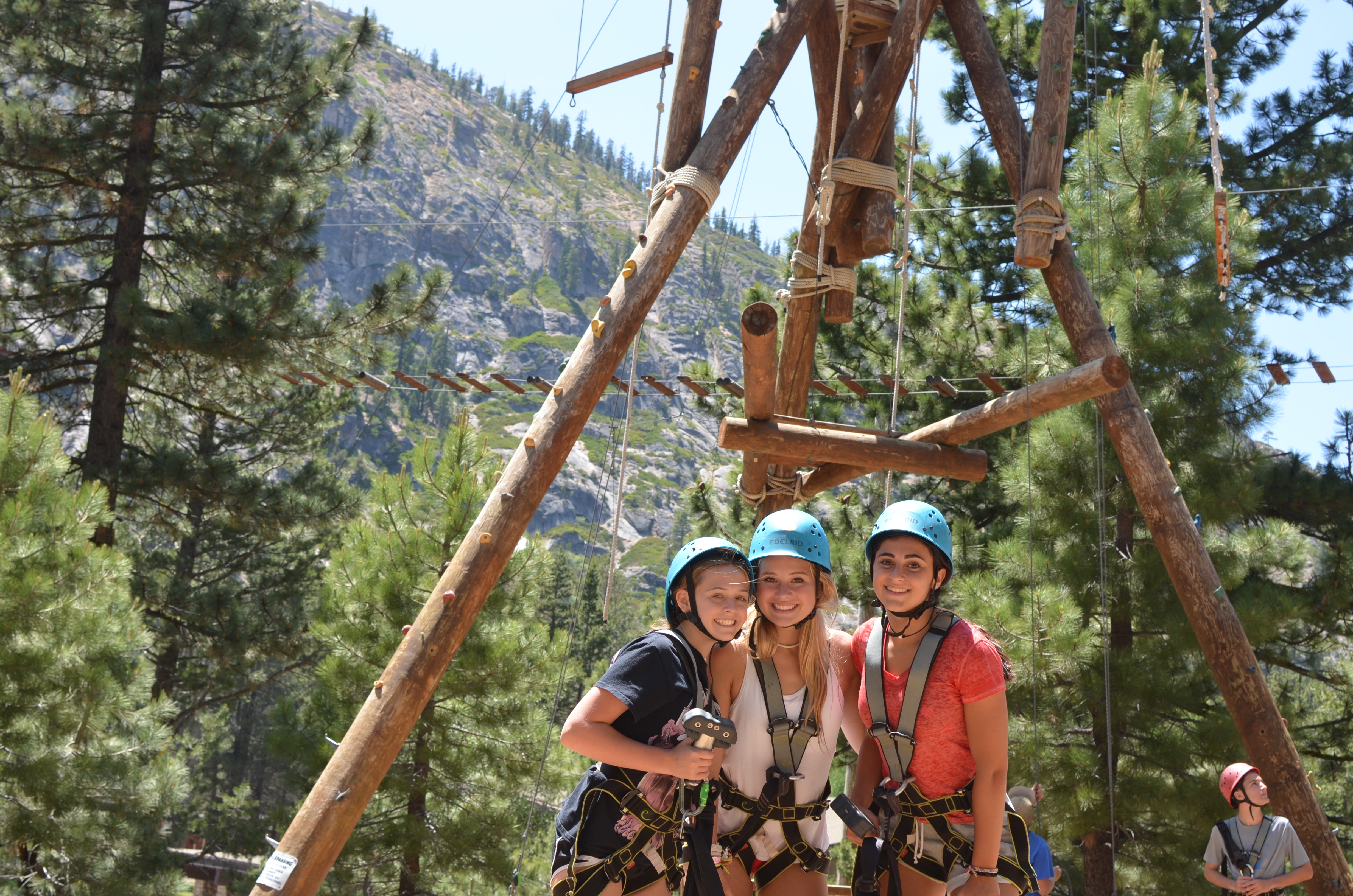 We spent the next day by the lake. We went water skiing, wakeboarding, tubing and just hung out by the beach. The laughs and smiles continued into the late evening just in time for our second evening activity and chocolate fondue!
It was then time to head to our next destination, San Francisco! As we made our way from Lake Tahoe to San Fran, we stopped for lunch in a quaint college town called Davis. Later, we arrived at our beautiful hotel and ended our night with a dance party.
The next morning, we visited Alcatraz, a former prison, where we listened to our audio guides and learned so much about the historic site.
We finished the day with ice cream sundaes from Ghirardelli Square, an exhilarating cable car ride to Chinatown and a clam chowder soup from Pier 39!
Until next time,
The Westcoast Blogger
Do you want to spend your summer exploring Sunny California? Learn more about our 28-day Californian Extravaganza! To browse all of our programs, click here.