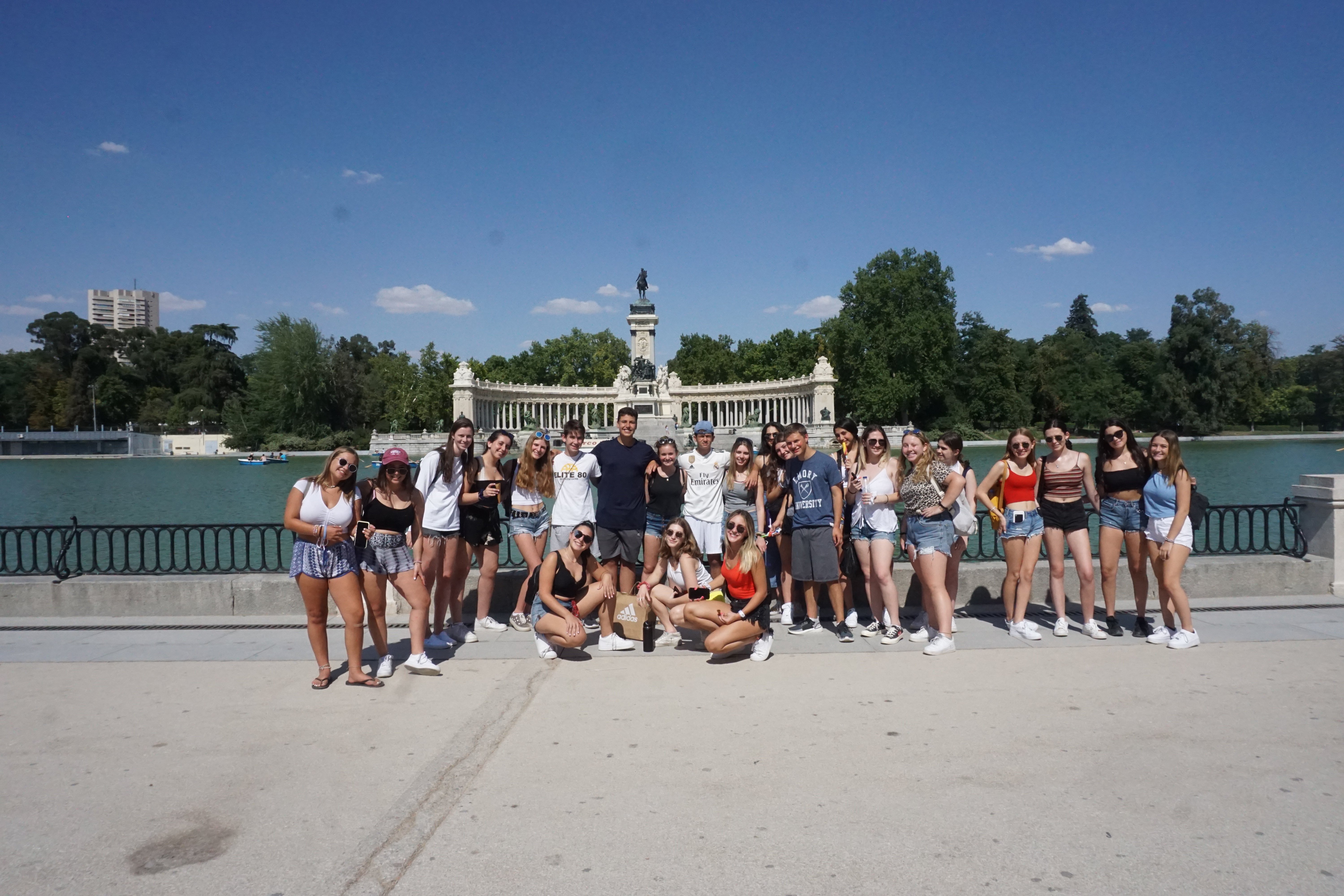 Hola from beautiful Madrid! Trip 96, or as we like to call it, Sportugal, is well into the first few days of our adventure. Although it's just the beginning, we've already shared so many incredible moments together in Spain. 
After arriving at our hotel, we spent some time getting to know each other with an ice breaker game that allowed us to learn about each other's favorite song, celebrity and ice cream flavor. We learned that many of us love vanilla! 
As we continued getting to know one another at dinner, we enjoyed a delicious meal in a local underground restaurant that had arched brick walls. We tasted some new dishes, notably Tortilla española, an egg, and potato Spanish omelet. We also loved the cheese croquettes! Hannah, who loves spicy foods, loved experimenting with some local hot sauces while Reem who is fluent in Spanish helped many of our trip members practice the language with our waitress. We continued our feast at a quaint authentic bakery where the group had a chance to try traditional churros. They were served with a side of warm melted chocolate and cinnamon and sugar for dipping. We learned that European churros are made very big compared to other places in the world!
The next day began with some time to freely explore the downtown area surrounding our hotel. After checking out the local shops and cafes, we headed to a popular market nearby. Europe never ceases to amaze as we had the opportunity to rent rowboats and we admired the beautiful scenery. 
At dinner, we enjoyed a traditional Spanish tapas meal where we tried paella, a rice dish with saffron, chicken, and seafood cooked and served in a large pan. Delicious! Afterwards, we headed to an opera show where we even asked for an encore because we loved it so much! 
All of us agree that there is genuinely something special about this group because we are already starting to feel like one big family. We can't wait for more adventures and look forward to creating more memories together as a group. 
Until next time, hasta luego! 
The Westcoast Blogger
Do you want to spend your summer exploring two beautiful countries? Learn more about our 28-day Spain and Portugal adventure! 
To browse all of our programs, click here.