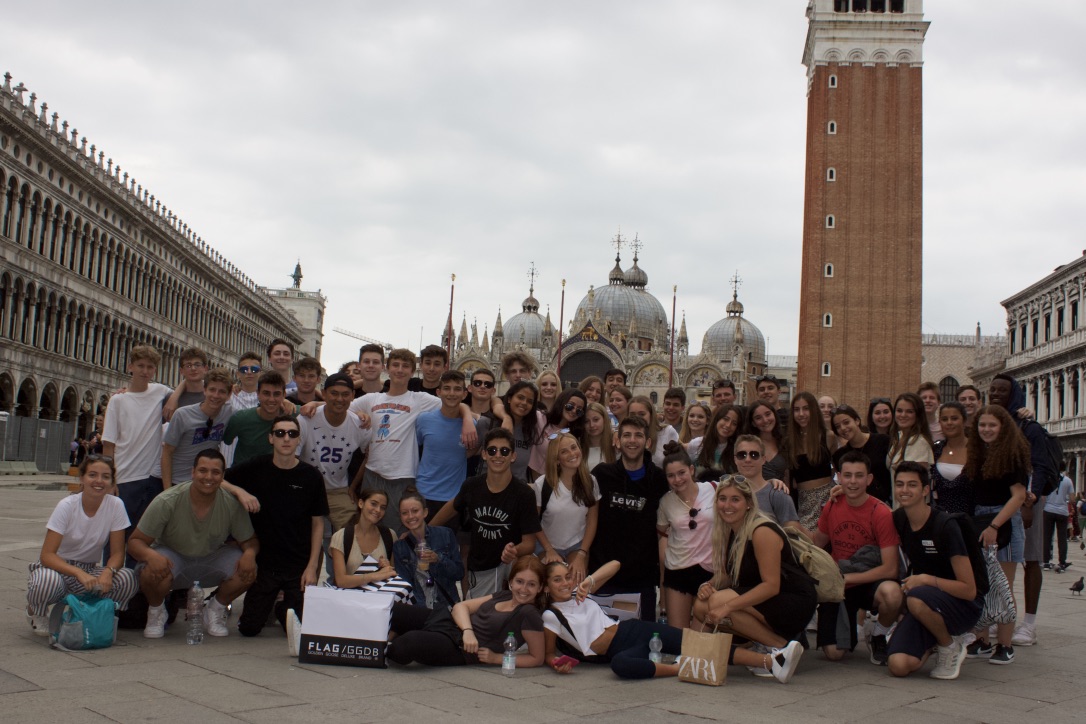 Hello! So far, we have covered four countries: the United Kingdom, France, Switzerland, and Italy. We can all agree that the weeks have been flying by. Let us catch you up. 
Trip members fell in love with Zermatt and said it was the most naturally beautiful place they'd seen so far. Did you know that the entire town is a car-free zone? We took a train to our hotel which had the most impressive view of the Matterhorn, one of the highest summits in the Alps and Europe
 Switzerland has four official languages: French, Italian, German and Romansh. For this reason, the country is home to a wide range of cuisines and we enjoyed sampling many of them. 
One of the highlights of our time in Zermatt was going up the gondola, where we experienced breathtaking views of the Swiss Alps. We also visited the ice palace, which lies between Klein Matterhorn and the Breithorn. To reach the palace, you have to go 15 meters below the surface by elevator. As we explored, we discovered carefully crafted ice sculptures and an ice slide!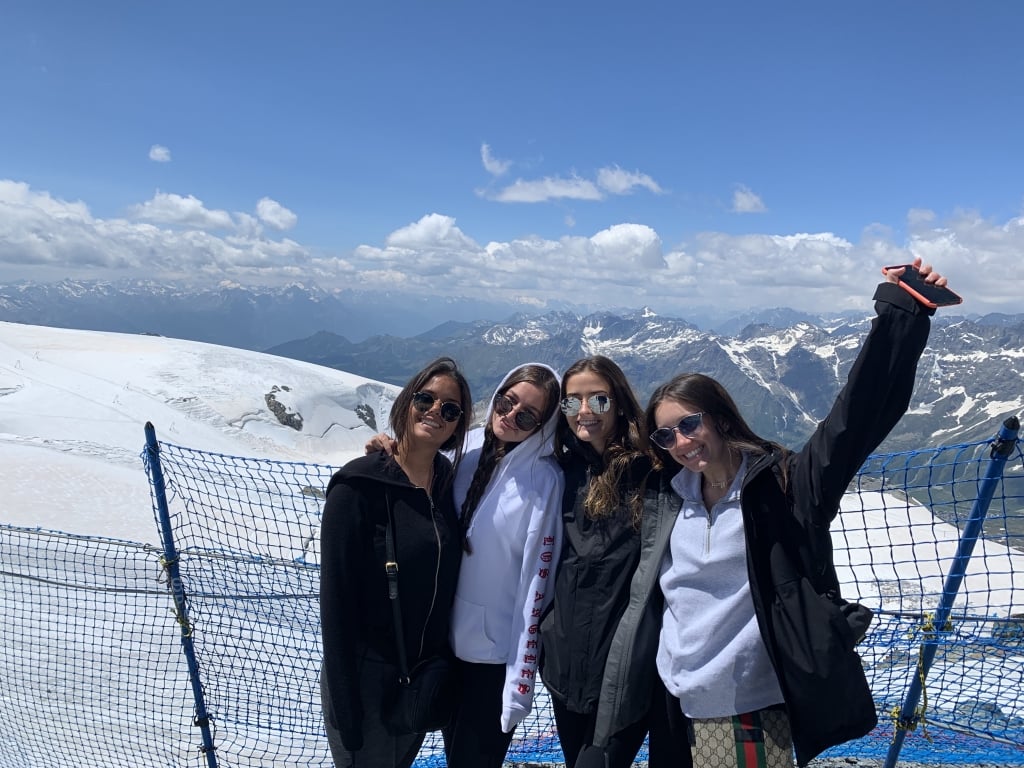 Next, we were off to Italy! Venice certainly brought the heat compared to Switzerland. Two highlights of our time here were the synagogue tour as well as the glass-blowing tours. During our synagogue tour, we learned that in 1516, the Venetian Republic granted Jews the right to settle on the site of a former ghetto. The modest size of the synagogues built reflected the economic constraints they faced, as the Jews were only permitted to work in trades such as money-lending and the selling of secondhand clothing. 
 Glass blowing was a very memorable experience. We all had the chance to watch as the experts melted, bent, and shaped the glass into beautiful shapes and figures. We ended our time in Venice with a classic Venetian gondola ride through the canals, which truly captured the uniqueness of the city. 
 We headed to Rimini, an Italian city on the Adriatic Coast for a combination of relaxing and fun activities. It was great to have some time to relax, swim, and just hang out together. 
 Our trip members were then divided into four teams and competed in a series of competitions including a relay race, a volleyball tournament, and trivia. 
We are looking forward to the next few days in Rome! 
 Until next time, 
The Westcoast Blogger 
Do you want to explore the best of Europe? Check out our 28-day European Experience teen tour! To browse all of our programs, click here.