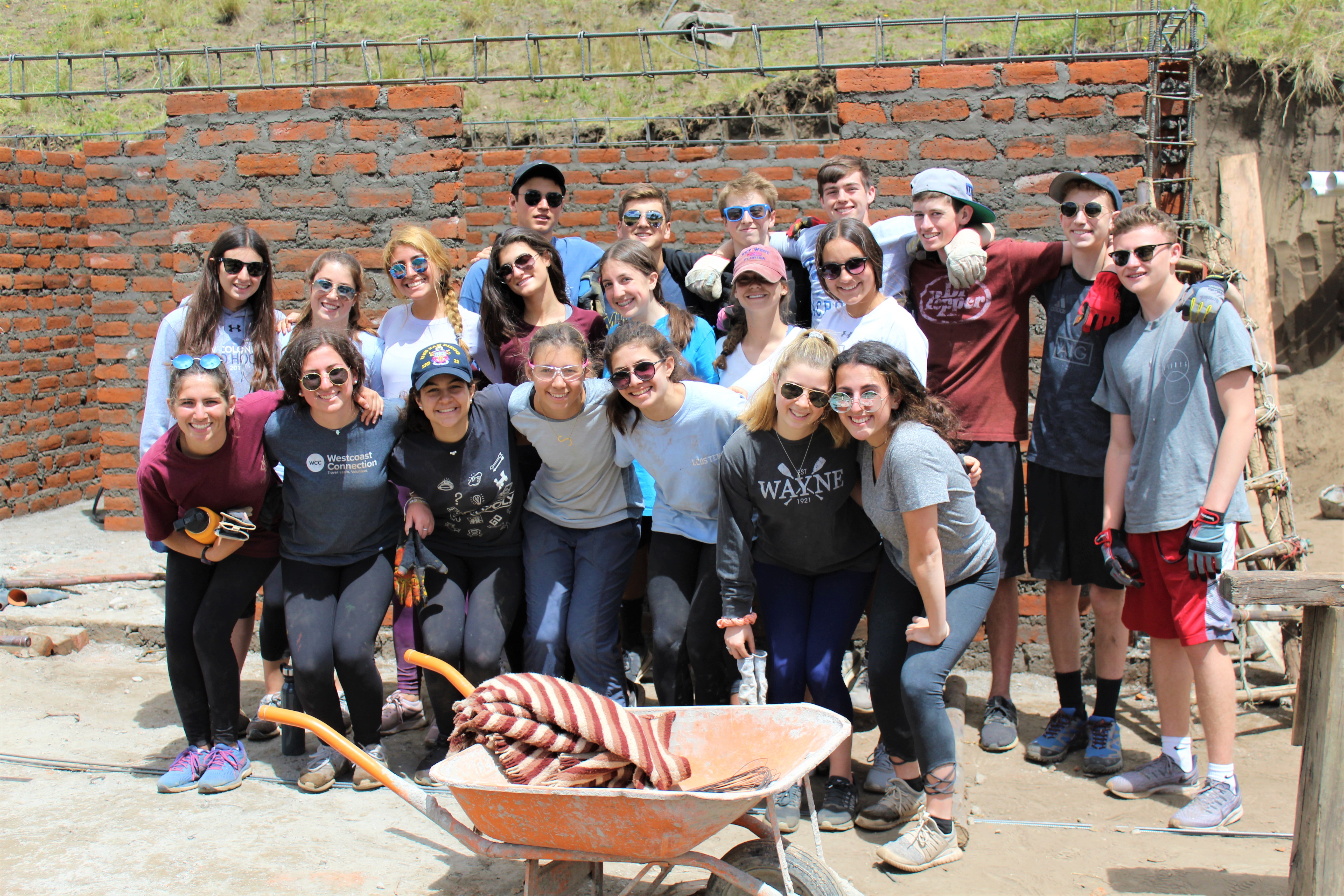 How do you get 21 TMs to bond quickly? By tackling a hike up the Cotopaxi Volcano! Cotopaxi is an active stratovolcano in the Andes Mountains, located in the Latacunga canton of the Cotopaxi region. It is the second highest summit in Ecuador, reaching a height of 19,347 feet, which ended our hike at the most picturesque resting point. Giuseppe selflessly stayed in the back, keeping us all motivated throughout the hike. We were extremely proud of Rachel and Hallie R., who sang their way up in order to encourage one another. The terrain was a mix of soft black sand and bits of snow. Though our fuzzy hats and gloves kept us warm, the delicious hot chocolate we received at the top was so rewarding! It also energized many of the Trip Members to make the journey down in half the time. The evening ended with our arrival at our charming cabin in Toacazo. 
The next day we visited a local school, which ranged in grades from 6th to 12th. It was our first time interacting with older students. With limited language skills, we relied on sports to bring us together, we played fùtbol, basketball, chess and a hilarious game of charades. After the kids were dismissed, we planted flowers inside, painted tires and cleaned up garbage and recyclables that was littered throughout their schoolyard. Later that night, we made a bonfire outside our cabin. As the fire settled down, Trip Members spread out on the grass and peacefully star gazed in silence.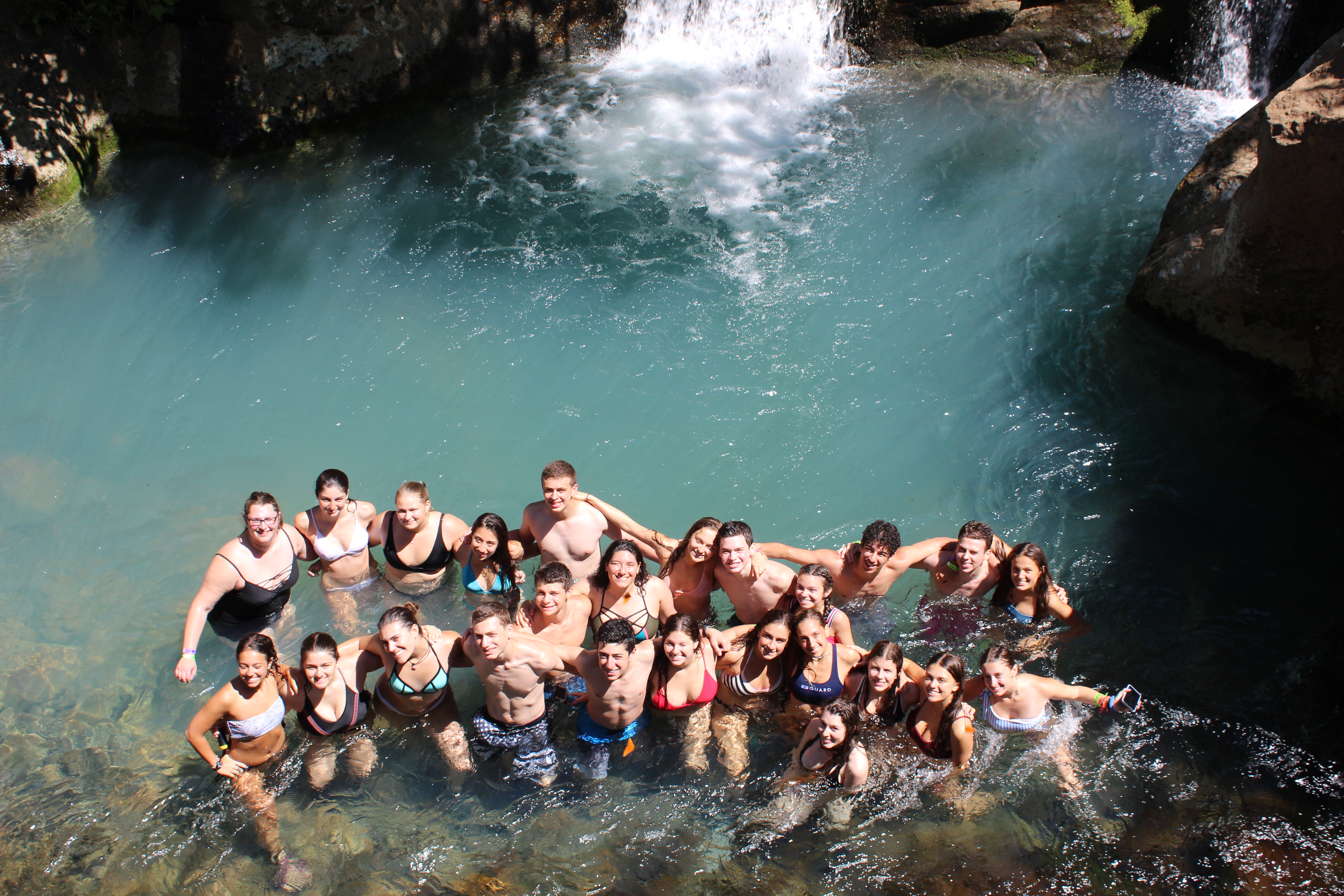 The next day we met with our new service partner, MEDLIFE, a nonprofit organization that aims to better the lives of people in communities in need. We visited a rural community of roughly 300 people. The community had only one school and one teacher for all of the children. They lack proper medical care and livable wages; however, they explained that they did not feel impoverished because of how many resources their land was able to provide for them.  We interacted with community members and donated toys and sports equipment to the school children. 
After our time helping out at the school, we had an extremely rewarding day of service, MEDLIFE introduced us to Arturo, a 78-year-old Ecuadorian man who had been living in a house made of dirt, tin and sticks. We spent two days adding onto the foundation that other WCC Trip Members had started. Arturo was present and teared up as he thanked us for our hard work and kindness. At the end of our time with MEDLIFE, the organizers told us that we were one of the most hardworking groups they had seen and the best part of working with us was that we did everything with a big smile. 
The Westcoast Blogger
Does helping out a community in Ecuador interest you? Check out our 18-day and 25-day community service programs! To browse all of our programs, click here.