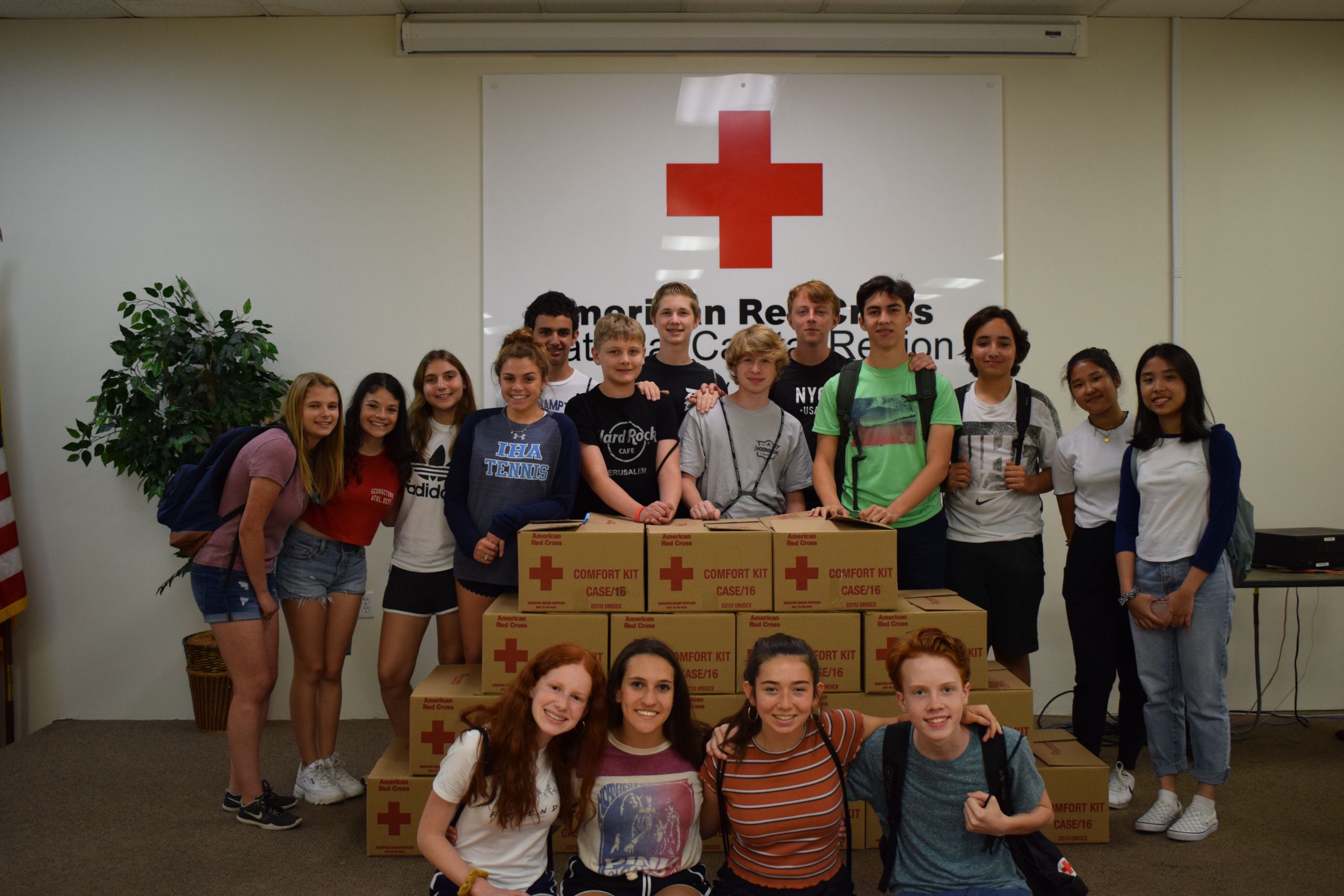 From laser tag and volleyball to a bike tour of monuments and a major league baseball game, this trip has been full of fun activities and adventures that we won't soon forget. On top of that, we've had the opportunity to spend time volunteering and sightseeing all over the D.C area and many lifelong friendships have been forming along the way.
One of the things that makes this service program so special is that we not only got to have fun and serve the community, but we had the unique opportunity to serve the men and women who have fought so bravely to serve our country.
The second portion of our volunteer service with the American Red Cross centered around putting together and delivering care bags with Totes for Hope. Totes for Hope is a program that works to bring basic hygiene products to military veterans who are living without access to these products that many of us take for granted each day. Our group members started out by writing heartfelt notes, thanking veterans for their service. We then worked in an efficient assembly line, to put together 200 tote bags. Each contained a note and items like toothpaste, toothbrush, soap, and a washcloth. Our hard-working group was able to finish all 200 bags in just over 30 minutes!
We then had the privilege to go around the Veterans Affairs Medical Center in Washington, DC to hand out the bags. Les, a lead volunteer with the American Red Cross, told us that we were the first group of teens with the American Red Cross that has ever gotten to deliver Totes for Hope there. We walked all around the medical center, delivering the totes to veterans who receive critical care, are waiting for surgery, or are waiting in the main atrium for various services. Each of us had the opportunity to interact directly with veterans, thanking them for their service and getting the opportunity to listen to their stories and learn from them.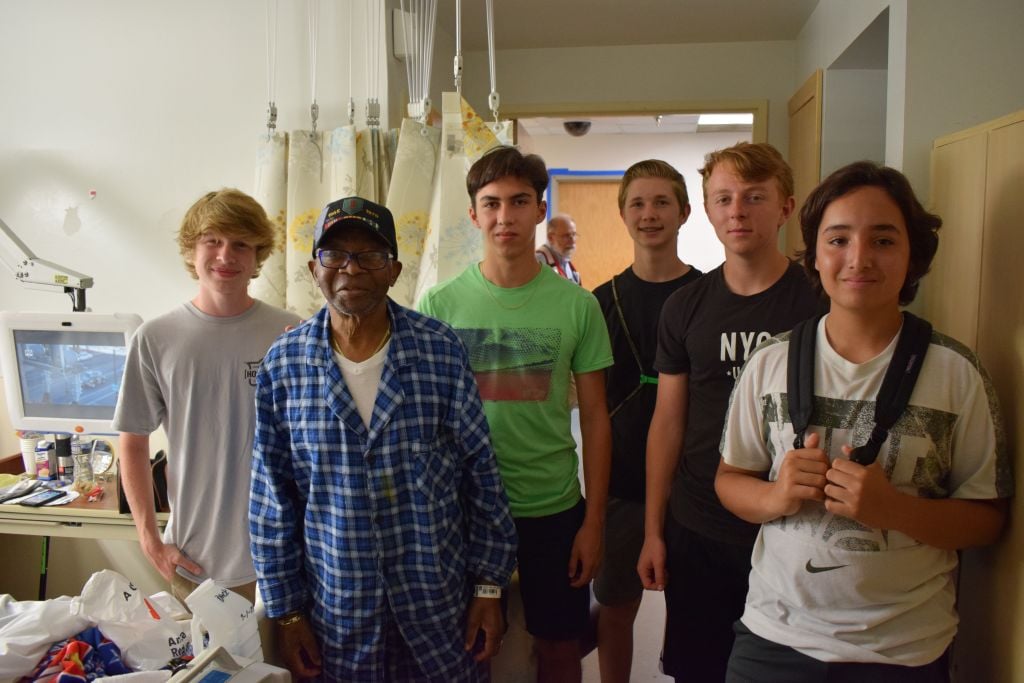 The privilege of offering a small gift to men and women who worked so hard to serve and protect our country was tremendous. It was such a pleasure to serve those who have sacrificed so much, and we will never forget our time spent volunteering with the American Red Cross.
The Westcoast Blogger
Want to volunteer in Washington next summer? Check out our 10-day Community Service program. To browse our full list of summer programs, click here.