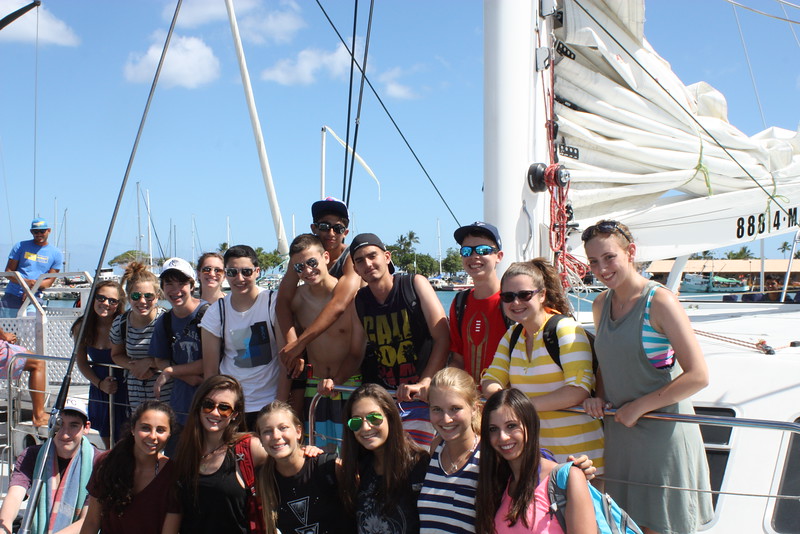 E Komo Mai (Welcome) everyone!
Maui wow-E! Maui has shown us such incredible views, as we watched the waves crash to the white sand shore. We heard lots of laughter from the many new friendships made. Our days are action-packed and time really does fly when you're having fun. Our community service experience has been amazing and it feels great to know that we are leaving our mark on a beautiful place. 
The trip members have not only spent their time giving back to the communities of Maui, but they've been enjoying the beaches, Lei making, and hula lessons to name a few. It wouldn't be a true Hawaiian experience if each of the girls didn't try surfing! We had some real naturals in the group, and everyone had a great time! The luau was a great way to relax and enjoy the culture after having so much fun in the sun. Their smiles lit up the room and I couldn't imagine a greater group of trip members.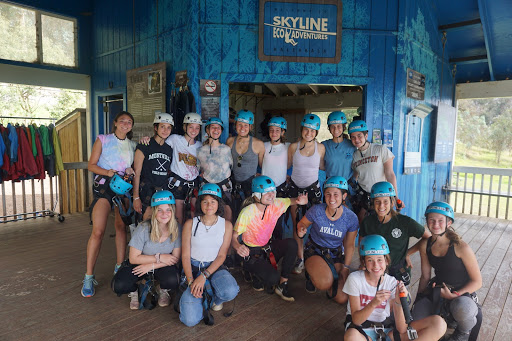 For our service portion of the trip, we are proud to be working with Twin Falls and nature Jay at Eco Maui. All of the trip members worked in an area called PuuWai, which is the heart of 38 acres of green space. We did a lot of weeding plants and had the opportunity to visit many waterfalls in between our service, and even swim in them. We celebrated by having a bonfire at night, which allowed us to bond and share more stories. 
Who doesn't love zip-lining through the beautiful trails at Skyline Eco-Adventures? We worked in their native forest restoration before zip-lining. The trip members worked closely together, planting Mamaki and Maile. With our host Danny, the owner of the company, guided us through our planting experience, the trip members learned the importance of this service. As we finish up our service here in Hawaii, we reflected on how we are participating in land preservation and Hawaiian Coastal trust. Some feedback from different trip members included 'Wow, I feel great after learning about the importance of our service is to the people of Maui". Another trip member exclaimed, "This is wonderful, our service projects were meaningful and engaging". The amount of teamwork has been amazing and we have accomplished so much over the past two weeks.
Aloha Maui, until next time!
The Westcoast Blogger 
Do you want to explore Hawaii and partake in rewarding community service projects? Check out our 21-day Hawaii community service program, for an incredible opportunity to explore its islands, its people and its culture. To browse all of our programs, click here.