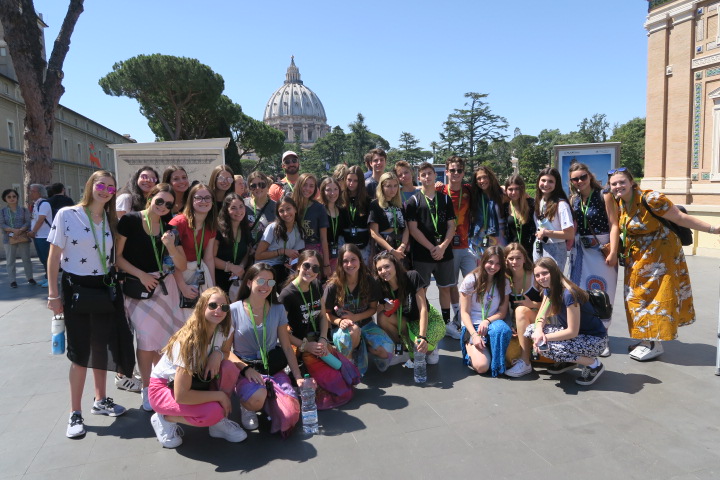 Over the last few days we have walked where the ancient Romans walked, exploring this unique city and all of its rich history. Since arriving, we have had jam-packed days, taking in as much of the city as possible, and coming together as a group as we share new experiences together.
We visited the Piazza del Popolo, a large urban square that used to serve as the main entrance to the city during the Roman Empire. There were so many interesting things to see and learn there, not to mention plenty of delicious food to try. We grabbed a bite to eat for lunch, which here in Rome usually means having traditional pizza and pasta. That night we got to dress up in togas and listen to live music as we ate our first dinner together as a group.
The following day we made our way down the Spanish Steps toward the Pantheon, which is known as the best-preserved building from ancient Rome. Later, at the Colosseum, our enthusiastic guide Jiancarlo led us through the large and historic amphitheater, teaching us about the structure's past and truly bringing the gladiatorial contests and rich history to life.
On our last day in Rome, we explored the Vatican, led by our knowledgeable guide, Sarah. Here we learned that the Vatican is, in fact, its own city within Rome and that all of the maps that are found have been drawn to show the Vatican as the center of the world!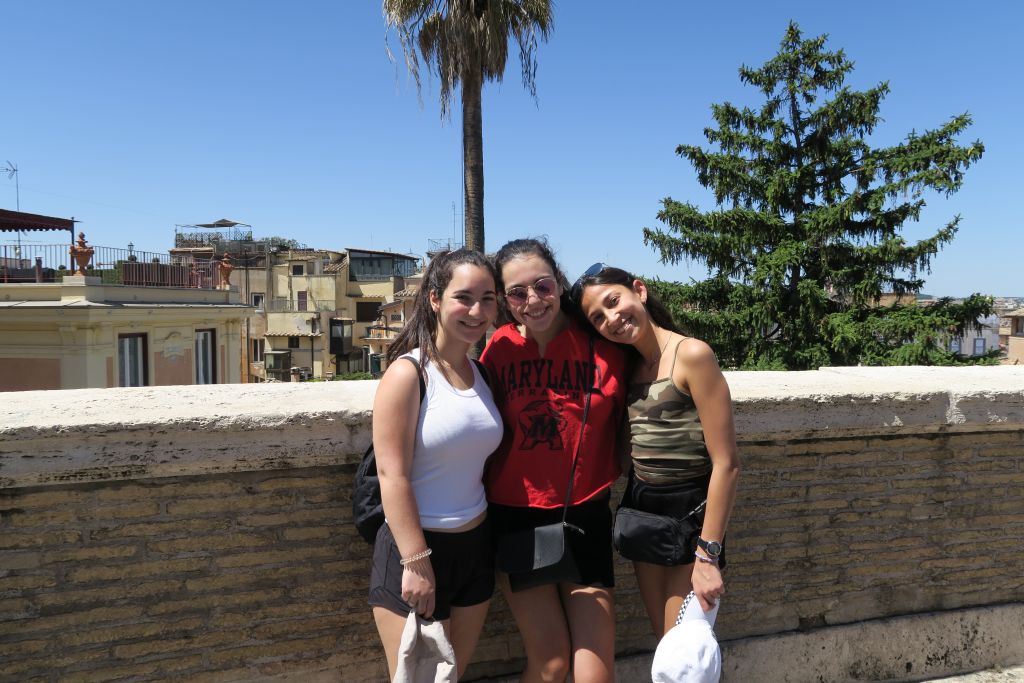 Out of respect for the Italian culture, we made sure that our shoulders and knees were covered when we entered the Sistine Chapel, using beautiful Italian scarves. As we walked through the building, we admired the incredible work of Michaelangelo painted on the ceiling and walls. According to our guide, there is a famous story about a chaplain who bothered Michaelangelo so much that he painted him into the painting, but at the bottom right corner depicted as being in Hell.
To cap-off up our time in Rome, we explored Piazza Novana, a plaza built on the exact site where the Stadium of Domitian once stood. This stadium was founded in 86 AD and could hold over 20,000 spectators! After a delicious dinner, we headed to the famous Trevi Fountain, which is known as much for its beautiful design as it's wish-granting abilities (we hope!).
Until next time,
The Westcoast Blogger 
Do you want to explore the ancient city of Rome? Check out our 25-day Greece, the Islands, and Italy adventure!