We'd like to start off our Spain and Portugal Adventure blogger series by wishing a happy birthday to our trip member, Dani, who turned 16-years-old in Madrid! We enjoyed her birthday celebration by presenting her with a card that everyone on the trip signed and by singing her an energetic "happy birthday" in the Royal Palace of Madrid. Talk about making someone feel special on their big day.
The weather has been absolutely gorgeous over the past few days. The sun has been warm and there doesn't seem to be a cloud in the sky for miles. This beautiful weather was appreciated even more so when our group walked through the scenic El Retiro Park on our way to the El Retiro Park Lake. There, we grabbed a moment to relax in rowboats with our friends, sit out on the lake, talk about life, and really take in the beautiful greenery surrounding us.
Following our time out on the lake, we cooled down at nearby popsicle hut. The shop owner, an older lady with a warm smile, was even nice enough to ensure that each of us had a splash of water on our faces to help us cool down. All of us had a great laugh when she took out a small water sprayer and started squirting it at our group. I can't say many of us have ever experienced such high-quality service at a popsicle hut before!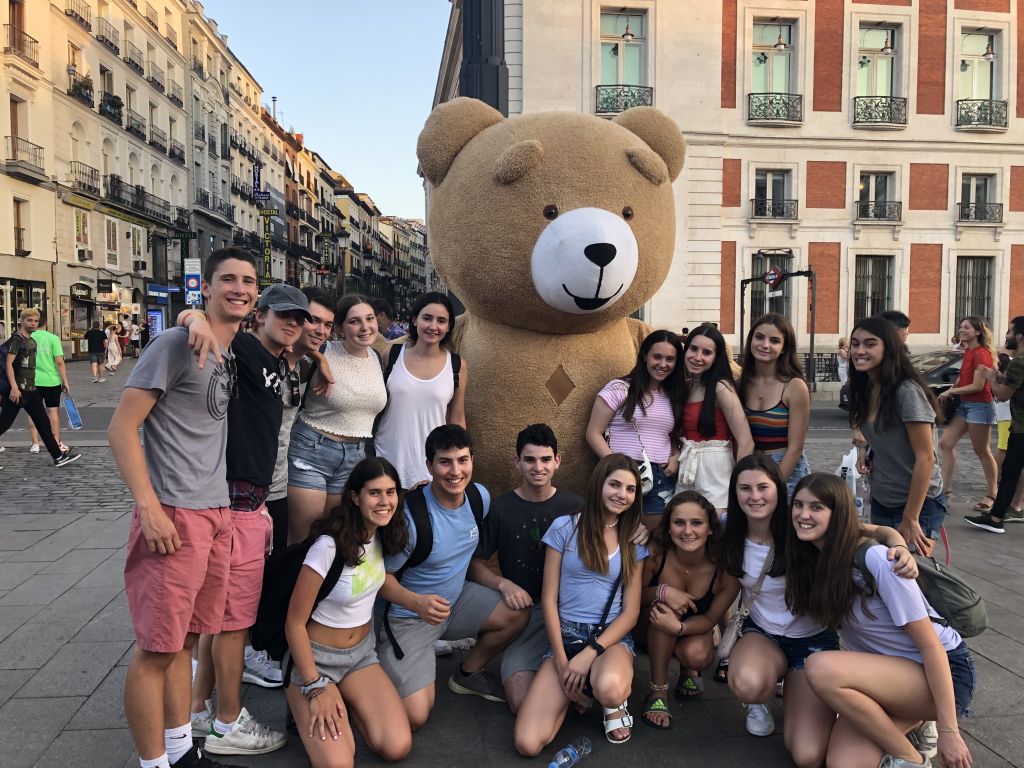 We are also truly getting a taste of the local cuisine here in Spain! Trying to describe the aesthetic presentation of different local foods at the San Miguel Market wouldn't do them justice. You really have to walk through the market yourself to experience this Madrid staple. No moment on the trip so far has been 'sweeter' than our stop-in for dessert at Chocolateria San Gines a few nights ago. This world-famous churro dive is located in the center of Madrid, only steps away from the Puerta del Sol and was established in 1894 – that's 125 years of perfecting churros! The conversation for the rest of the evening was about how different the authentic Spanish churros we just enjoyed were from the ones we eat back home.
Thanks to some great fun and delicious food, our group has really been bonding. After only a few days, everyone is feeling the family 'amor'.
Until next time! Adóis por ahora (bye for now)!
The Westcoast Blogger
Do you want to have fun in the sun in Spain? Learn more about our 18-day and 28-day Spain & Portugal trips!