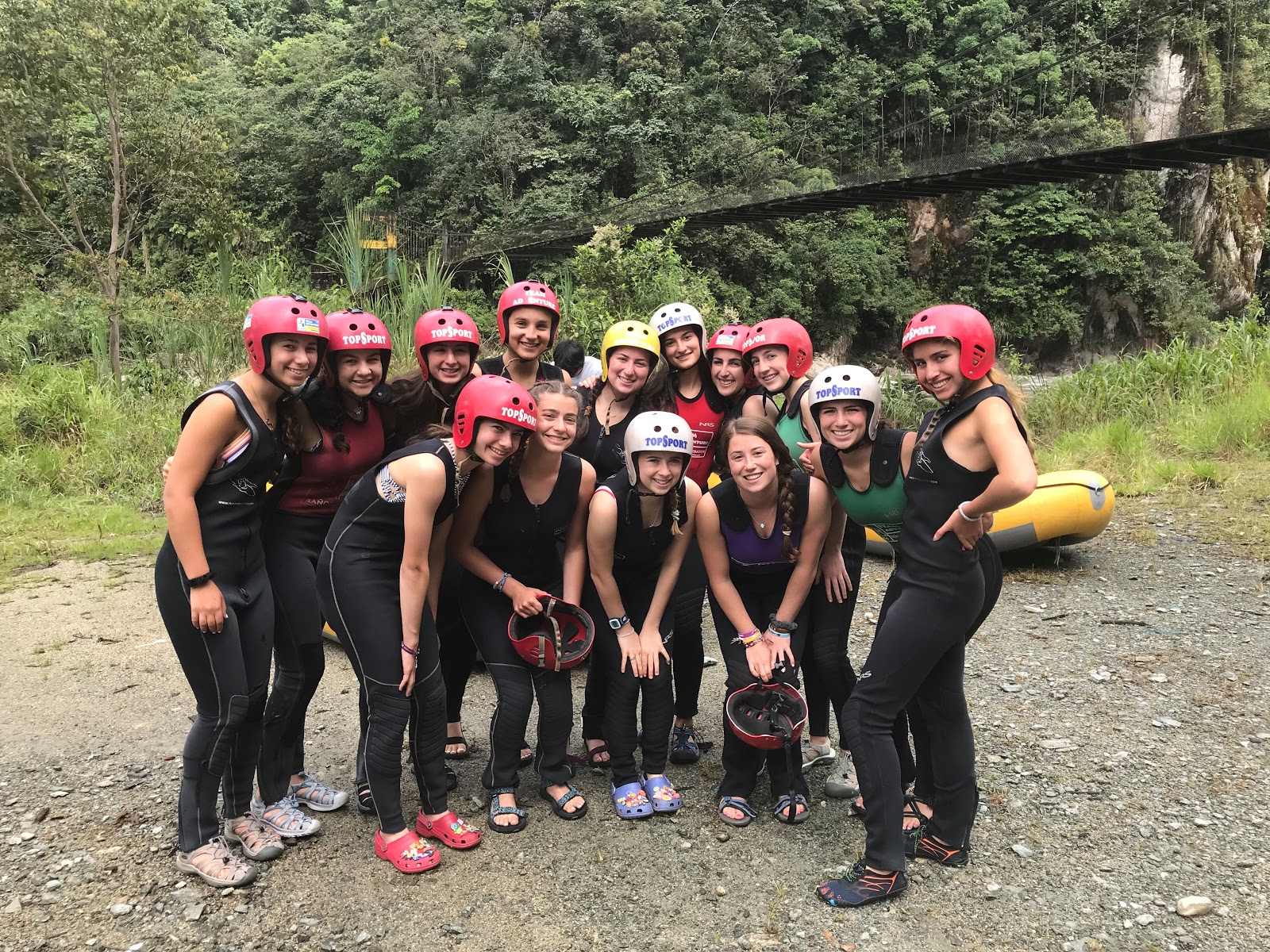 I LOVE BAÑOS! This was a statement made frequently by trip members in the past couple of days.  Baños de Agua Santa is a city in the Tungurahua province and a gateway to the nearby Amazon Basin. It is well known for its active Tungurahua volcano, mineral-rich hot springs, and enormous waterfalls.  Our gorgeous hotel, Monte Selva, was surrounded by lush green mountains. Our first day was a beautiful sunny one, perfect for our exciting morning activity – white water rafting! Many of the trip members were experienced rafters and were looking forward to tackling Ecuadorian rapids. Our morning was very successful and we all proved to be stronger than the rapids. Many of the trip members felt this was the best activity we had done so far. At night, we got to explore our new hotel further with an intense game of hide-and-seek in our red, white and blue teams. 
The next day we embarked on a tour of the many waterfalls in Baños. We saw El Pailón del Diablo and Agoyán, two of the largest waterfalls in Ecuador. What made the experience so special was how close we were able to get to the falls. At one point, we were slightly under the side of one of the falls! In the afternoon we went to a local market where our most adventurous trip members tried cuy, an Ecuadorian delicacy consisting of grilled guinea pig. Other trip members got freshly made organic fruit smoothies. Our evening ended at a Karaoke Bar where we sang for hours at the top of our lungs. Some of the best performances were Ice Ice Baby, Waving Flag, Rolling in the Deep and Bohemian Rhapsody.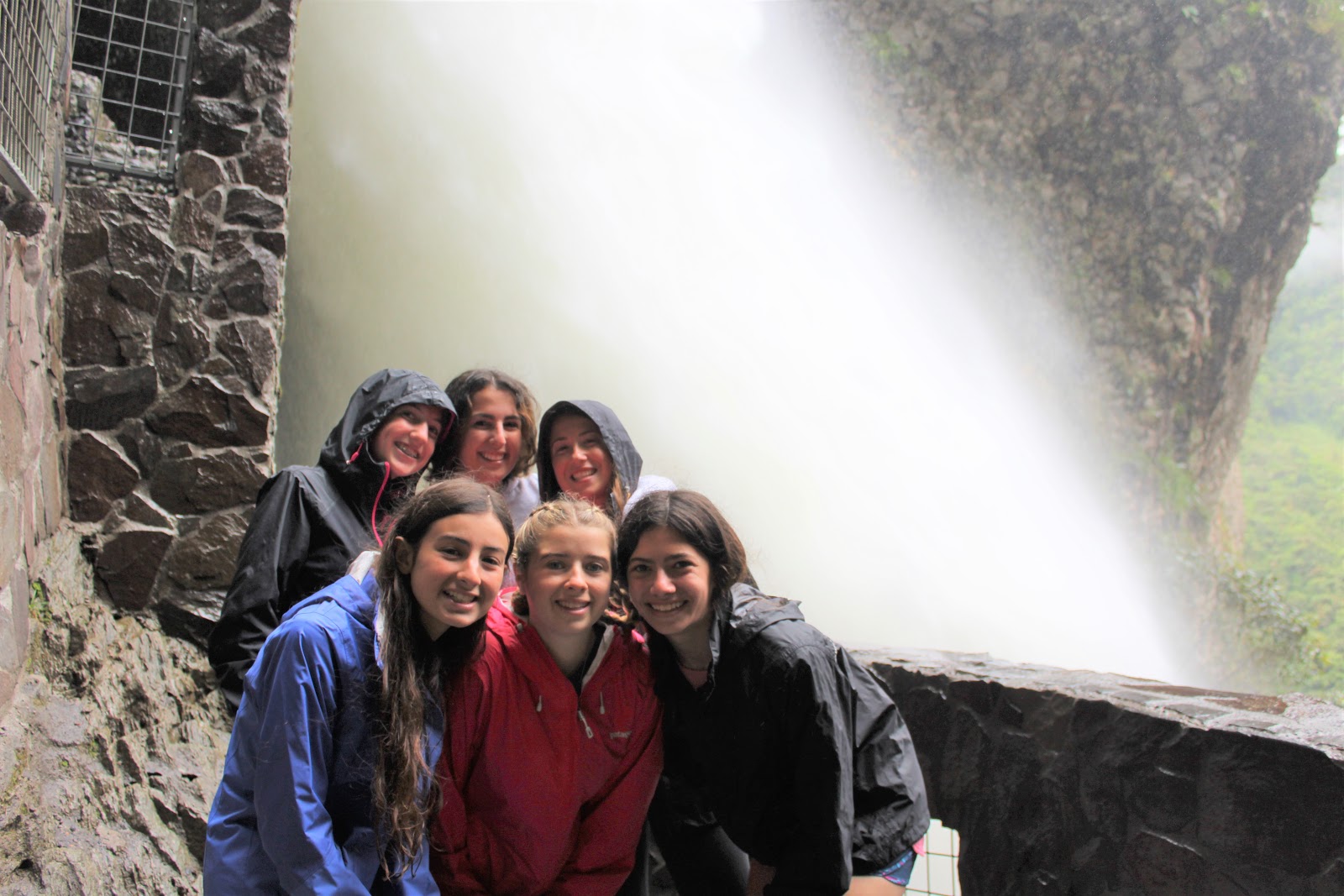 Our next stop brought us deep into the picturesque Amazon Rainforest. We stayed at the lovely Liana Lodge just off the bank of the Arajuno River, a tributary of the Napo River. Here we were guided by Jan, who everyone admired greatly because of his ability to navigate flawlessly throughout the rainforest.  For our first service day, we worked at a botanical garden with medicinal plants. Later that afternoon, we visited AmaZOOnico, an animal rehabilitation center. They had over 300 hundred animals including pumas, monkeys, anacondas and exotic birds that had all been rescued from harmful environments.
Our second service day was spent at a village where we learned about planting and harvesting yucca (cassava). A huge shout out to our trip members who worked non stop, clearing the plot of land and planting as many yucca plants as they could. Some of the trip members favorite moments in the Amazon were tubing down the river and Rachel's birthday piñata surprise!
The Westcoast Blogger
Does helping out a community in Ecuador interest you? Check out our 18-day and 25-day community service programs! To browse all of our programs, click here.