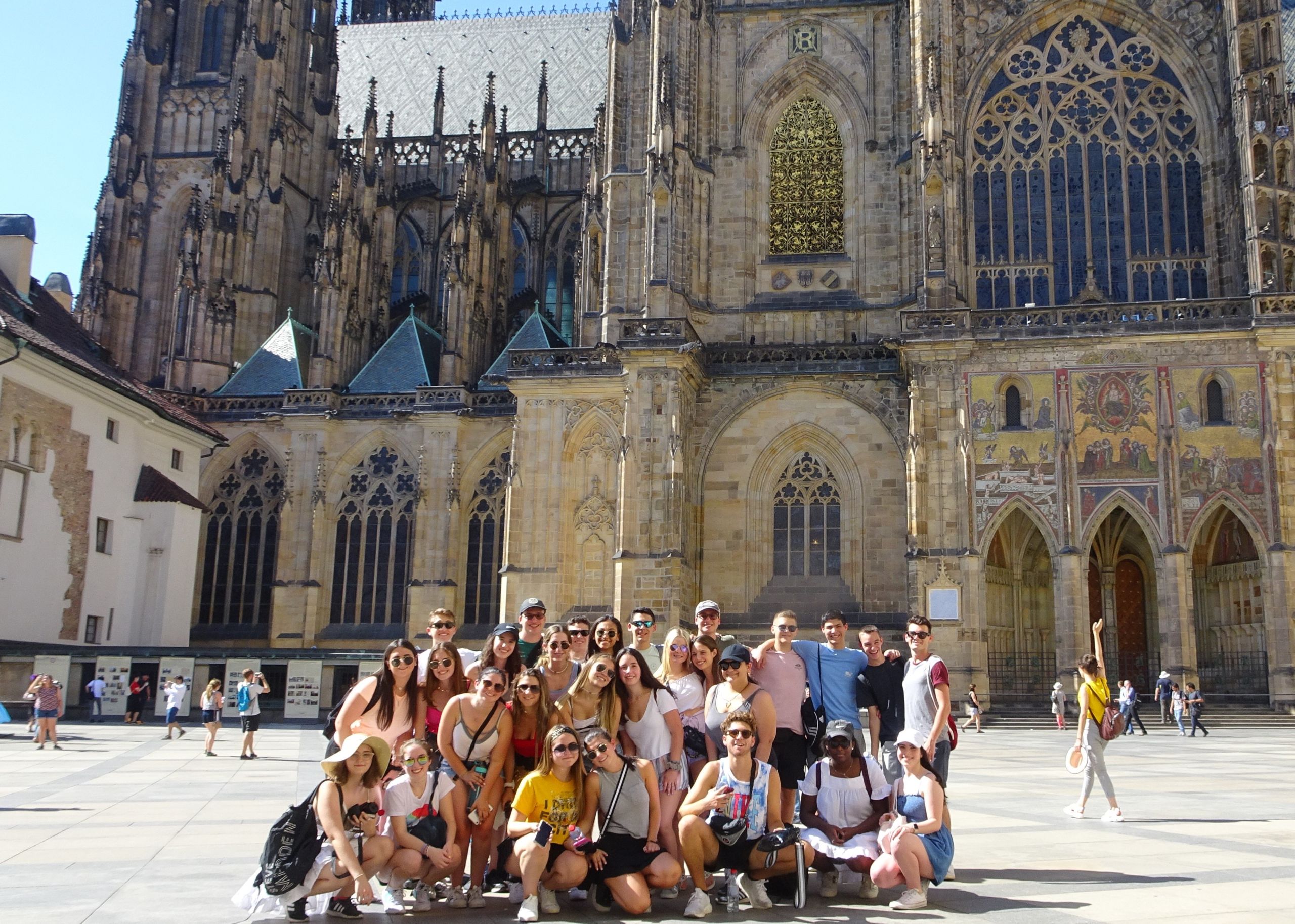 Ahoj from Prague!
We fell in love with this city on our drive to the hotel on our very first day. We sat in awe, looking out our windows as we traversed along the ancient streets of Prague, gazing at its beautiful sights. After arriving at our hotel, our trip members were excited to explore the local shops, restaurants, and cafes that conveniently neighboured our hotel to get their first taste of what Prague has to offer. 
The first day fun didn't stop there as we made our way to the Vltava River for pedal boating. The energy was high as we pedaled our way around Prague from the water. We were amazed by the city's unique architecture and we felt like we were living in a real-life fairy tale! 
The chances to bond and make new connections were abundant as we capped off the night with a birthday celebration for Leah H and Ari Z. We all sang happy birthday and watched as they blew out the candles on their cake. What a great end to an amazing first day in Prague! 
The excitement continued on our second day as we headed out on a guided tour. We stopped at the Prague Castle, the largest medieval castle in Europe, which was founded around 880! We stood inside admiring its architecture and colorful stained glass windows and took some cool pictures. The castle was a big hit, and afterwards, it was time for our trip members to get the chance to leave their own mark on history by signing the famous John Lennon Wall! 
A surprise stop on the guided tour was the world-famous Astronomical Clock. As everyone gathered around to take pictures, the hour suddenly changed meaning it was time for a special show that happens every hour and dates back to 1410 when the clock was installed. As we watched the puppet-show-like performance, our guide informed us that this is the third oldest astronomical clock in the world but it's the oldest one that still operates to this day. What an amazing experience thanks to the perfect timing of our tour guide Eva!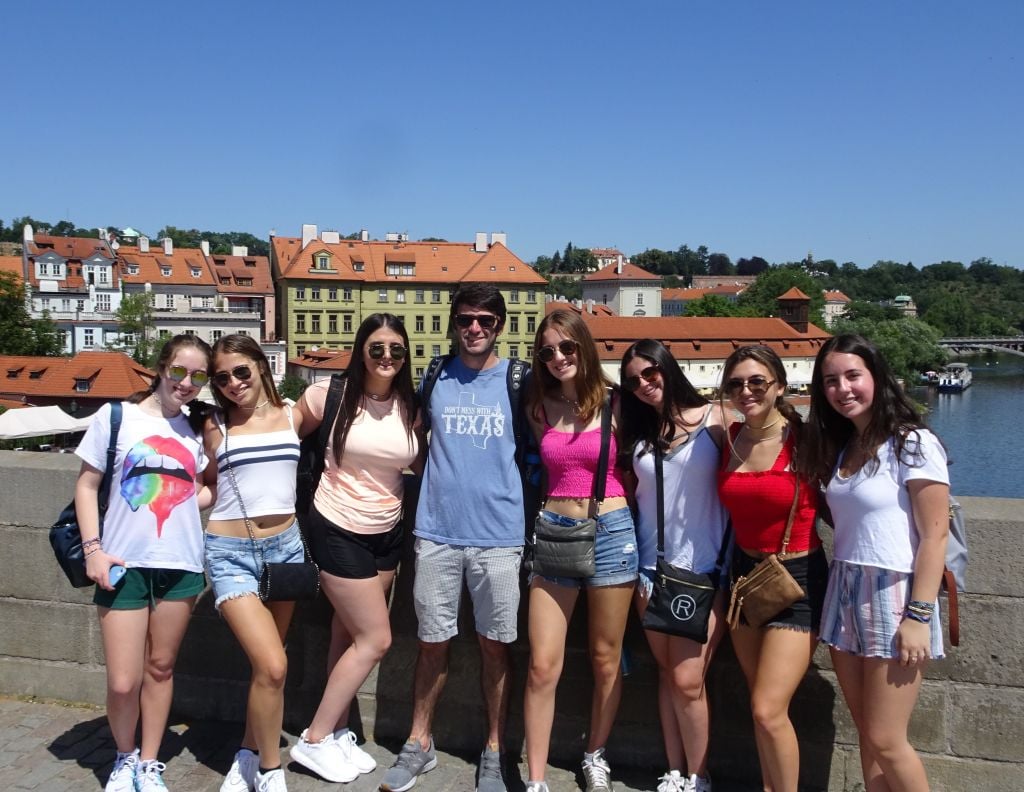 Our trip members also got the chance to show off their cooking skills in an Iron Chef challenge. They were split into teams and prepared traditional Czech dishes including potato soup, beef goulash, and forest fruit cake. 
Speaking of food, one of the highlights of our time here in Prague was trying one of the city's most popular treats, a deep-fried puff pastry filled with ice cream! These delicious delicacies are called "Trdelnik" and can be topped with just about everything from caramel sauce to Nutella!
The next morning we visited the Jewish Quarter and learned about the difference between "Old Prague" and "New Prague" and how the architecture differs between them. We then visited Theresienstadt, a former World War II concentration camp and learned about how this camp played a part in World War II.
The night ended with some friendly competition as we went bowling with fun group task cards. 
Here's when we say Ahoj to Prague and get ready to embark on our next adventure! 


The Westcoast Blogger 
Do you want to explore the historic and beautiful city of Prague? Learn more about our 26-day Croatia, Slovenia, Australia, Czech Republic & Greek Islands adventure!