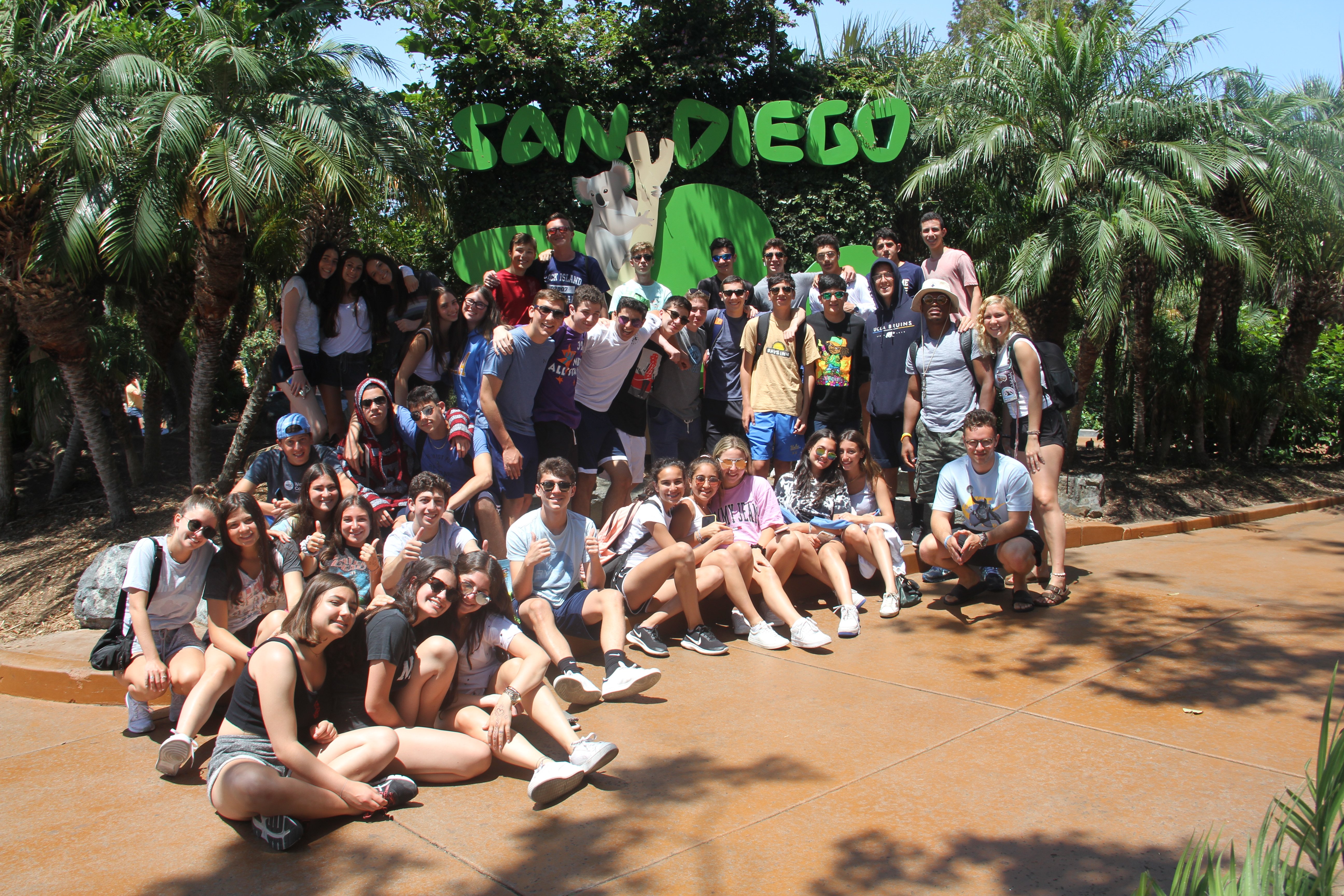 We did it! We conquered California. After two weeks of traveling, we experienced four of the most beautiful places on the Cali coast: Lake Tahoe, San Francisco, Los Angeles, and San Diego. 
Last time we spoke, we had just arrived in LA. Let us give you a quick recap. 
On our first night there, we saw some celebrities in Hollywood and in Highland. However, the celebrity sightings continued! We spent the next day at the Farmers' Market and at The Grove. Trip members had free time to explore afterwards, where some of them spotted Youtube star, Emma Chamberlain. After many photos and conversations, we felt as if she could have been a TM as well! A few moments later, another group of TMs spotted Tessa Brooks! That's LA for you. 
Another highlight from LA was our night at the Improv Comedy Club. In a private room, we laughed the night away as we watched five different comedians perform. The best part was that our host for the night was Gustavo from Big Time Rush! 
Although LA is evidently filled with glamour and stars, it's really important to take a step back and realize that the city also faces a darker reality of poverty and homelessness. We spent one of our mornings at the Food Bank where we were provided with the opportunity to give back to communities in need. We helped sort and box donated food and in total, we packaged 5,935 pounds of food. We were told this will be able to feed 4,926 people! 
Another highlight of our time in this amazing city was our visit to Universal Studios. Here, we got to go on a studio tour of the Universal backlot. We saw the set of many famous movies including Jaws, The Grinch Who Stole Christmas, and The Bates Motel. After the tour, we mastered the Universal system by finding the code word to skip the line at the Harry Potter rides! Overall, it was a great day.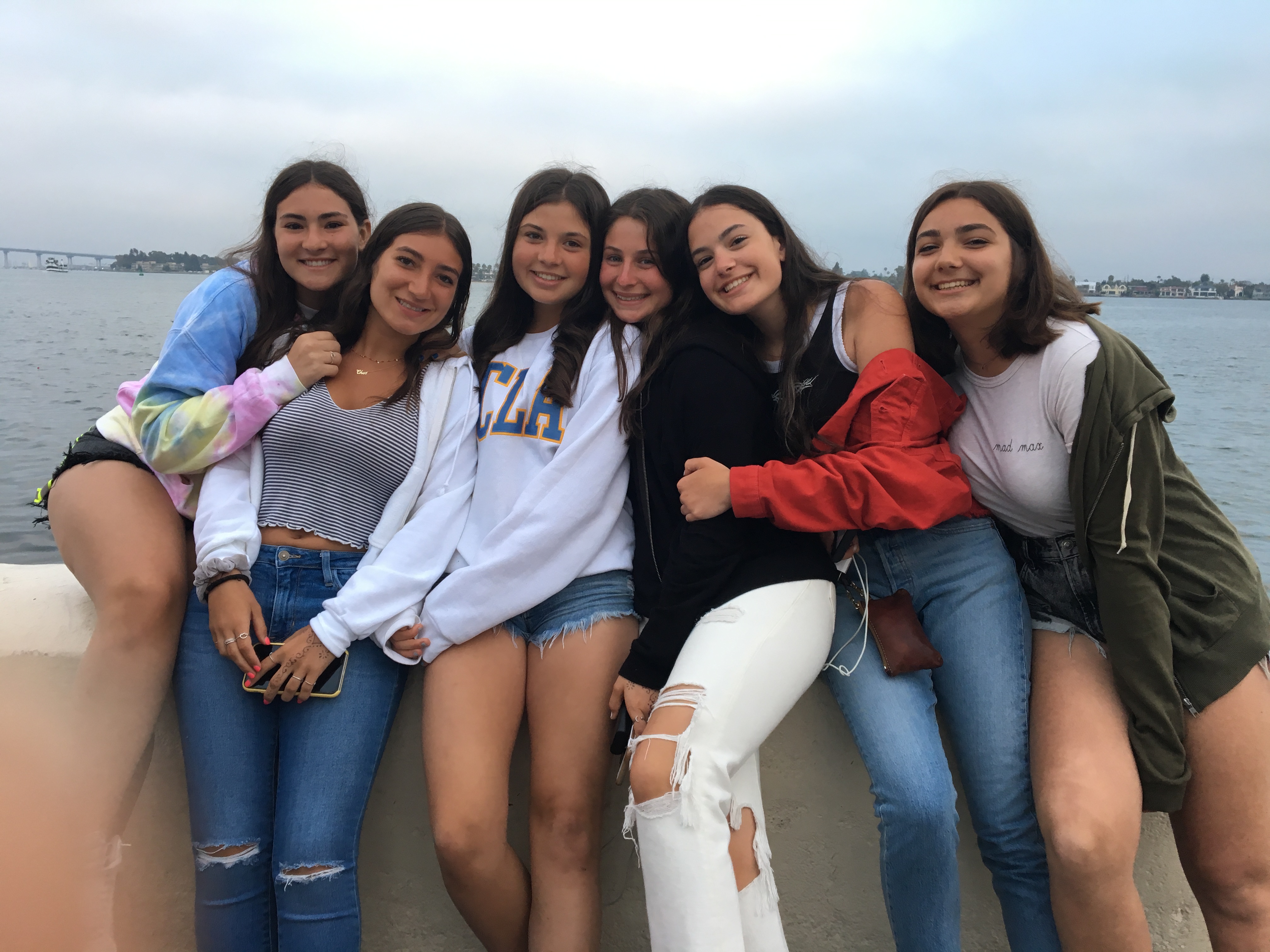 Next, we went to Disneyland and it was a blast! We spent the whole day going on rides and using the fast pass system to our advantage. Some of us even road Hyperspace Mountain three times! By far the funniest part of the day was seeing everyone get off Splash Mountain drenched from head to toe. But thanks to the California heat, we were dry in no time and ready to take on more rides. 
As we wrapped up our time in Los Angeles, we made sure to check out the UCLA bookstore, basketball courts, and its famous arena. 
Our next stop was San Diego! On our first night there, we enjoyed a beautiful dinner at Seaport Village, a massive shopping, dining and entertainment complex by the waterfront. 
The next day, we headed to Moonlight Beach where we had private surfing lessons. After learning how to surf, it was time to put our new skills to the test! We got on our boards and rode the waves. It was amazing to see so many people get up for the first time. With smiles and lots of excitement, it was a great way to end off the California portion of the trip. 
Next stop: Vegas! We can't wait to explore all that this amazing city has to offer. 
Until next time, 
The Westcoast Blogger
Are you looking for the summer of a lifetime? Learn more about our 28-day Californian Extravaganza! To browse all of our programs, click here.