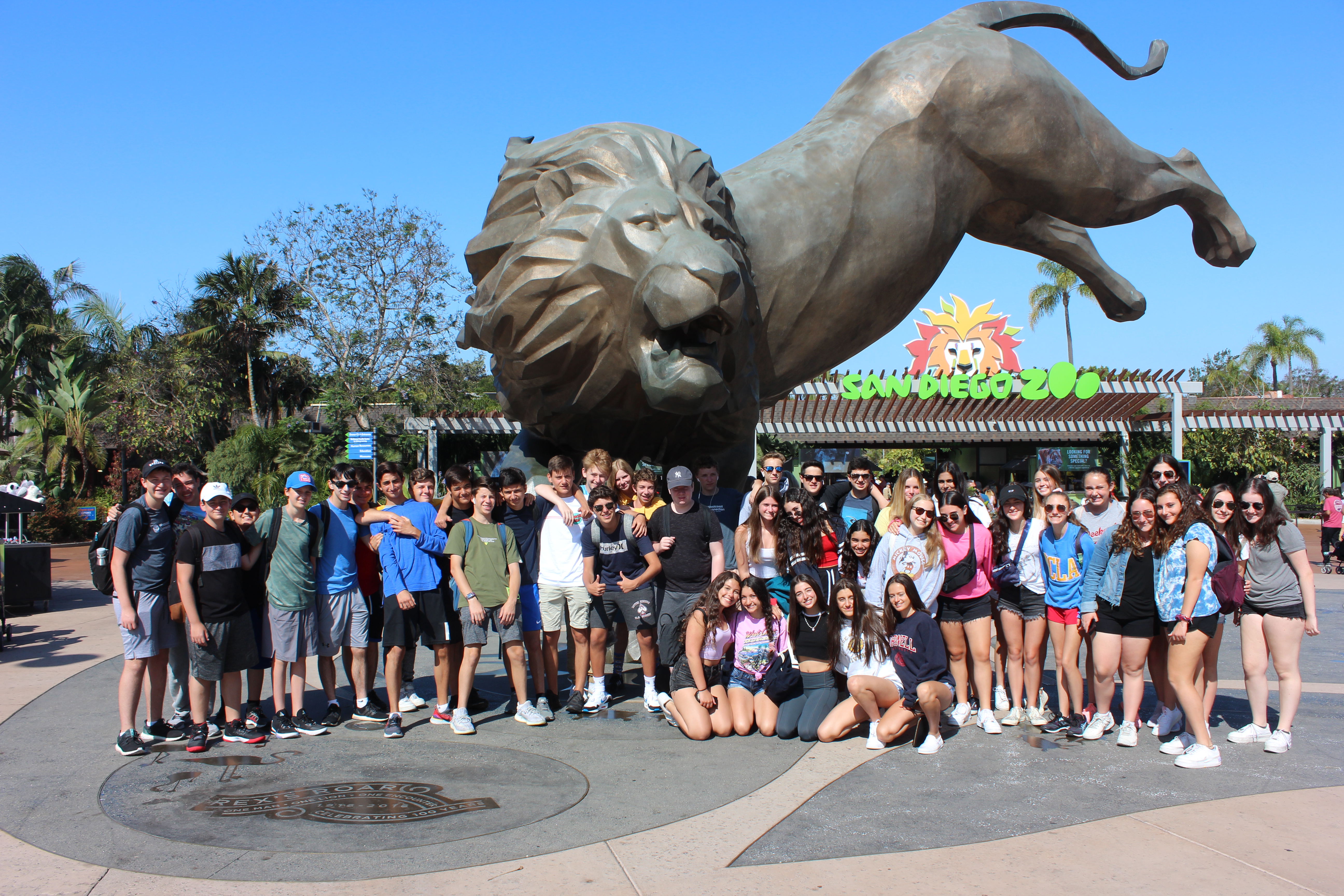 Hello, readers! 
We have been super busy since the last time we posted, but we've been having the greatest time! We drove from beautiful Lake Tahoe to sunny Southern California and have been incredibly active since we arrived. Arriving at UCLA was an exciting feeling for everyone, and spirits were high as we rolled onto the stunning campus and settled into our dorm rooms. Being in a dorm allowed us to share some really great bonding time, and to have lots of time to relax together.
On our first morning, we woke so excited for our day at Universal Studios. We arrived there nice and early and headed into the fun right away! Everyone was ready, equipped with their hats, sunscreen, and water bottles. After a full day of fun at Universal, we walked along the CityWalk, where we got to enjoy a nice group dinner at the Hard Rock Cafe! We had such a nice time together and were ready for bed when we arrived back at UCLA. 
We spent the next morning at the UCLA Bookstore, where all of us purchased some great bruins clothing for ourselves, friends, and family. We headed straight to Venice Beach after the bookstore for some sightseeing and lunch. Everyone managed to find some cute souvenirs along the boardwalk. This was then followed by a nice cookie ice cream sandwich at Diddy Riese, which we all enjoyed under the sun. The day got even better when we all went back to UCLA to use the facilities. Trip Members had the option to either relax at the pool, play at the basketball courts, use the gym, or just chill out in the dorm rooms. But wait… there's more! We finished off this exciting day with an evening at the Improv Comedy Club! This was something the Trip Members and the staff really enjoyed. We ate a delicious meal while enjoying the funny jokes made by the comedians at the club. 
For our third day in Los Angeles, we went to Disneyland! The group was super excited about this, and we could see it on everyone's faces at breakfast. We got to the park nice and early so that we could establish our meeting spots and started lining up for rides right away. The day was jam-packed with fun and nice photos with Disney's most famous characters.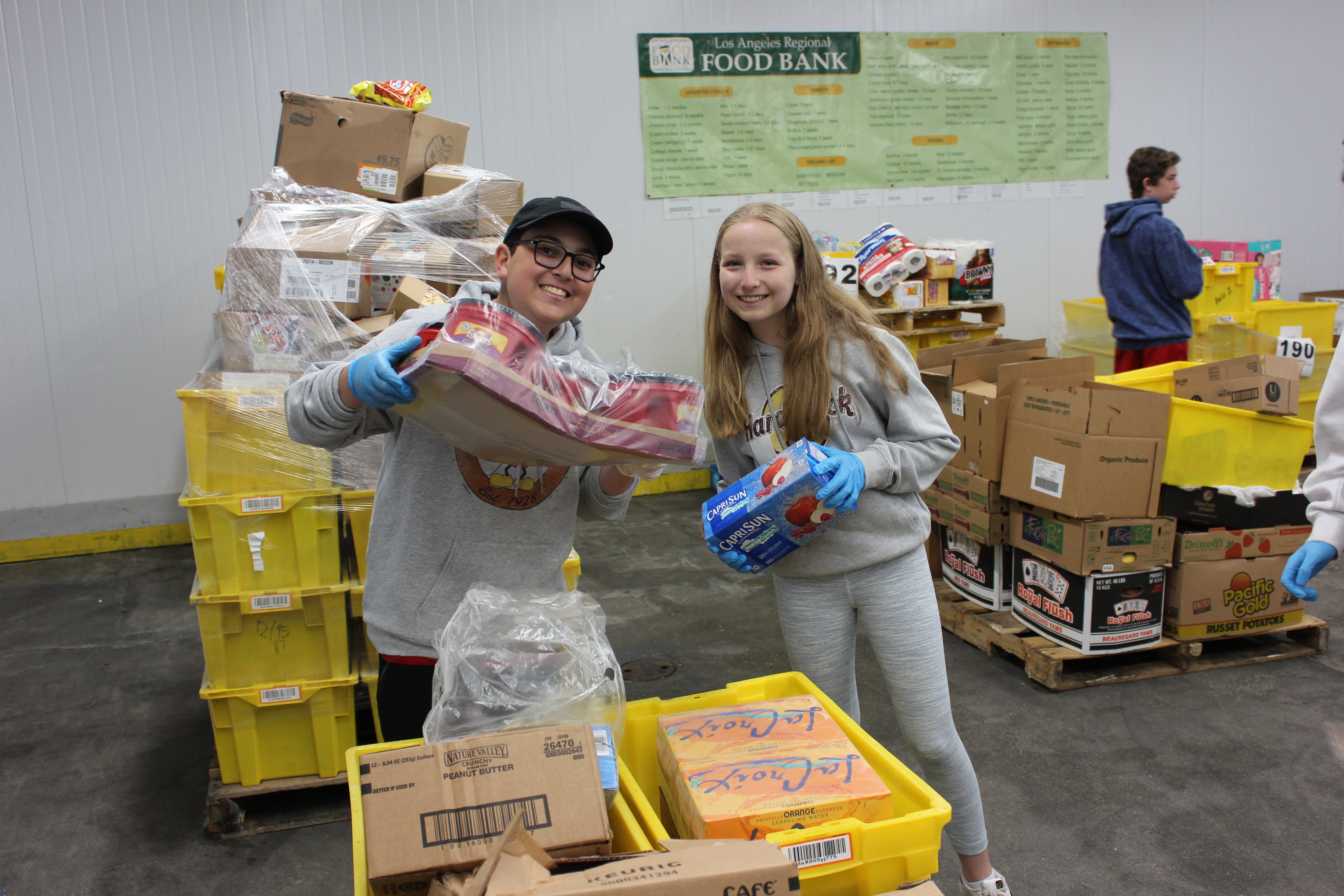 The next day was extremely rewarding. We started off the morning with a visit to the Los Angeles Food Bank where we spent two hours volunteering. We helped pack, sort, and dispose of food, and we could tell that the staff there truly appreciated. The work that each Trip Member carried out was truly amazing and we were so proud of the job that was done. We then spent the rest of the afternoon at The Grove/Farmers Market, followed by a nice walk down Rodeo Drive. We had the perfect ending to the perfect day as we drove into Santa Monica where we got to spend time for dinner, followed by some fun at the pier! Almost everyone rode the Ferris wheel and got some pictures of the stunning views of the city and the ocean. 
After our last night spent together at UCLA, we headed for San Diego the next day. On our way there, we had a stop at Moonlight Beach where we got participate in surfing lessons. Everyone appreciated this day as it gave us a chance to wind-down on the beach after a busy past few days in Los Angeles. Everyone who participated in surfing managed to get up on their boards at least once, which was so impressive. The instructors were great with the Trip Members and really allowed us to have a great time. We were all so proud of each other! Once we finished our afternoon at the beach, we headed to our hotel to unwind before our dinner at Seaport Village. 
We spent our last morning in California at the world-famous San Diego Zoo, which was unbelievable! As soon as we got there, we participated in the bus tour where the whole trip sat on the top of the bus and was able to spot all the animals. After the bus tour, we got the opportunity to split off into groups and tour the zoo. We definitely now know why it is world-famous because they have almost every animal and habitat! The zoo was followed by a laundry session! This actually gives us more time to bond and hang out together and discuss the memories we have made so far. For dinner, we all visited the Liberty Public Market which was a lot of fun. Not only were there so many food vendors, but also counters to purchase things like jewelry, clothing, souvenirs, and more! The Trip Members and even the staff really enjoyed this stop. We ended off our time in San Diego at Ultrazone, where we got to play two rounds of laser tag. Everyone was really into it and even wanted to keep playing. 
Even though we are sad to say our goodbyes to the beautiful state of California, we are so ready for our next stop in Las Vegas! Get ready for our next post, which will be coming to you from Scottsdale, Arizona. We look forward to writing to you again.
All the best, 
The Westcoast Blogger
Do you want to explore sunny Los Angeles? Check out our 21-day Ultimate California teen tour! To browse our full list of programs, click here