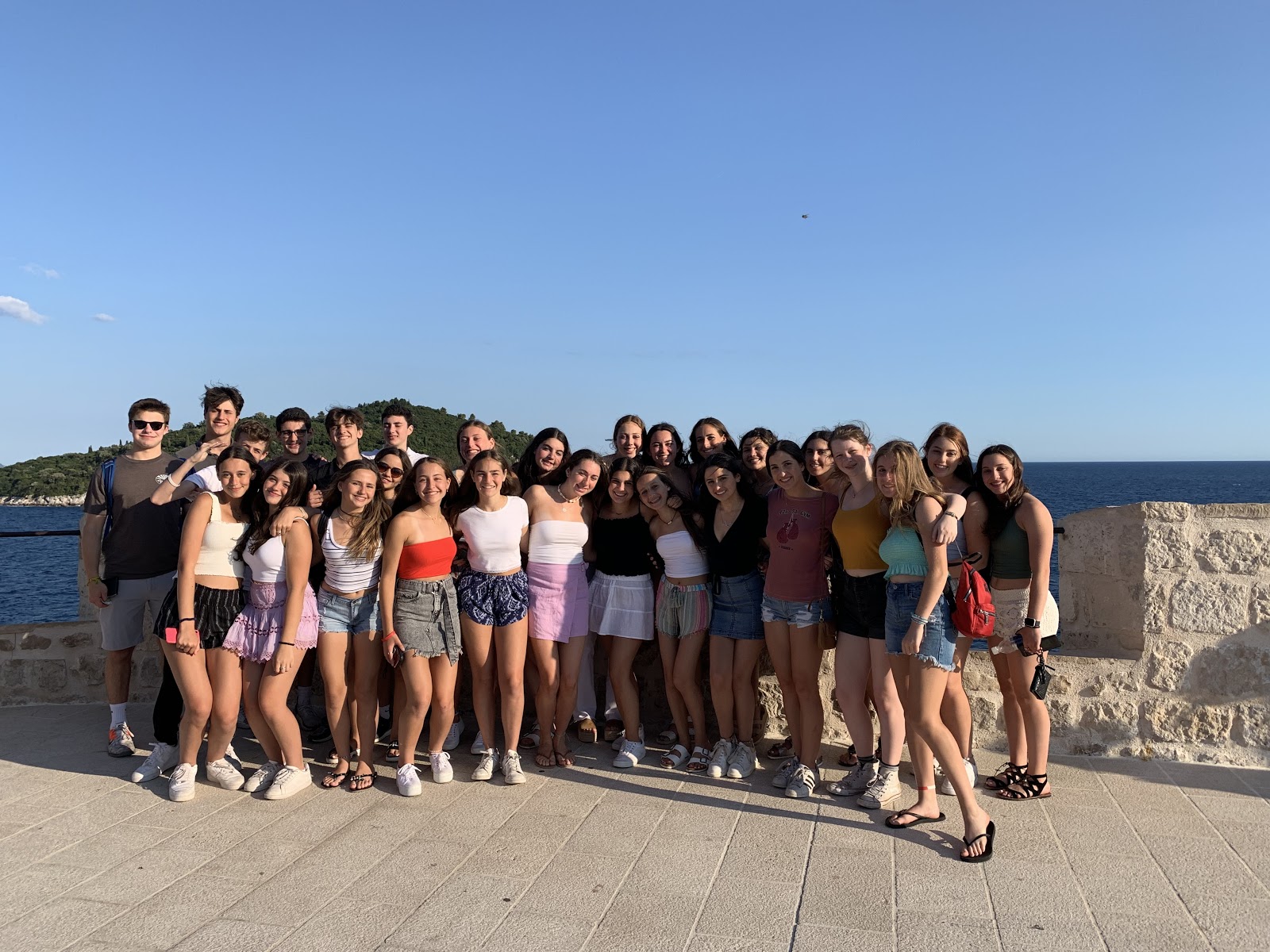 Off to our next new country, already! Our first stop in Croatia was Split, where we were blown away by the gorgeous blue water, the refreshing ocean air, the musical boardwalk vibes and the delicious food. There was a music festival going on while we were here, so we could enjoy the music right from our windows! The energy the festival brought to the town was contagious. 
We went white water rafting during our time here, which was an absolute blast! The river was beautiful, with its gorgeous waterfalls hidden on the banks of the river. We were a bit sad to leave Split, but so excited to venture to our next destination, which couldn't be any less amazing than the last. The entire city of Dubrovnik sat within these giant castle walls, which we got to tour around and walk the perimeter of. On one side, the ocean pressed again the bricks of the wall and on the other, the views of the red roofed town could be seen for miles. The group was all very excited to learn about which areas were used in the filming of "Game of Thrones".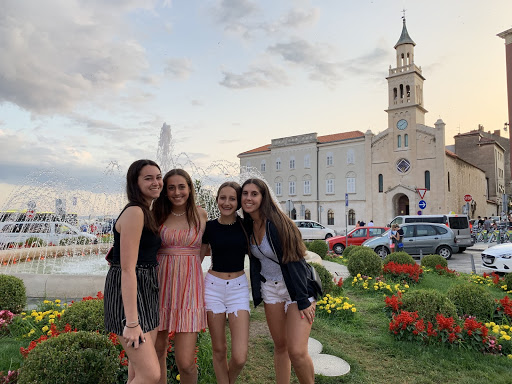 The food in Dubrovnik was delicious, and the locals were all very friendly. One of our highlights in Dubrovnik was going sea kayaking to a cave inlet. Everyone surprised themselves with their ability to steer and direct the kayaks through the ocean. We even saw a dolphin jump a few times and perform for us. Another great moment was when we took the cable car all the way up to the top of the Dubrovnik Mountain and watched the sun set over the ocean, the Croatian islands and the city. It very quickly became our favorite moment of the trip so far. You don't get to see sunsets like those very often!
As much as we wanted to stay, it was time to continue our trip to Zagreb, Croatia's capital. Although we were only in Zagreb for one day, we didn't waste any time exploring. It did not feel rushed and it was a nice feeling to walk along the streets and enjoy some lunch with the locals. We ended our day off with some fine food, karaoke, and shared our favorite pictures and memories from our trip.
As we end our last night in Croatia together, everyone agreed that they couldn't believe how close we have all gotten in such few days, how many great friends they've made, and how amazing the summer had been so far. 
The Westcoast Blogger 
Do you want to explore the beautiful cities of Dubrovnik and Zagreb? Check out our 18-day Croatia, Slovenia, Austria & The Czech Republic adventure! To browse all of our programs, click here.