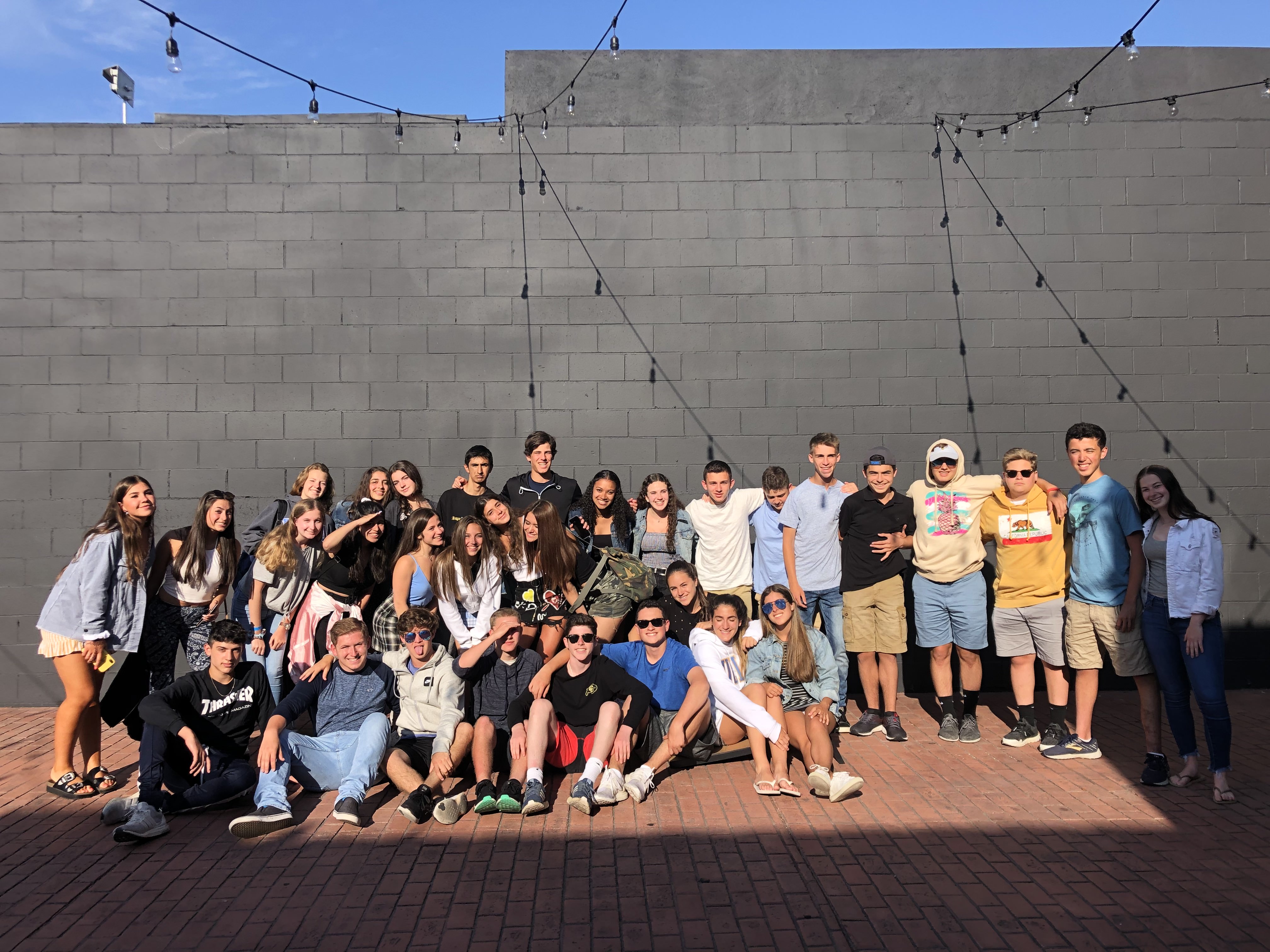 Greetings from San Diego where we just arrived after a great stay in LA, Lake Tahoe, and Ventura. Camping was quite an adventure and we all had a blast and bonding during our time out in nature. 
Firstly, on our way to Tahoe, we stopped for an epic whitewater rafting adventure. As we paddled through the rapids we also enjoyed the beautiful mountain views. We sang some songs some of us even jumped into the water and floated alongside the boat. 
While in Tahoe, we got to experience the true magic of camping. We slept in tents, woke up to the sound of birds chirping and made some delicious s'mores by the fire. We also took turns cooking dinner. For each meal, a different group would volunteer to prepare it and we realized we have some amazing chefs and grill masters among us. Some of the meals we enjoyed included, pancakes, fajitas, steak, salmon, chicken, pasta and meatballs. One night we even had a glorious spread of chocolate fondue! We also enjoyed some campfire fire games and had a talent show. 
One of our most exciting days yet was a day mixed with adrenaline and relaxation. We all had the opportunity to choose a water activity, whether it was water skiing, wakeboarding or tubing.  The water was so blue and the tunes on the boats were pumping! We all had a great time and got to take in some amazing views while we cruised.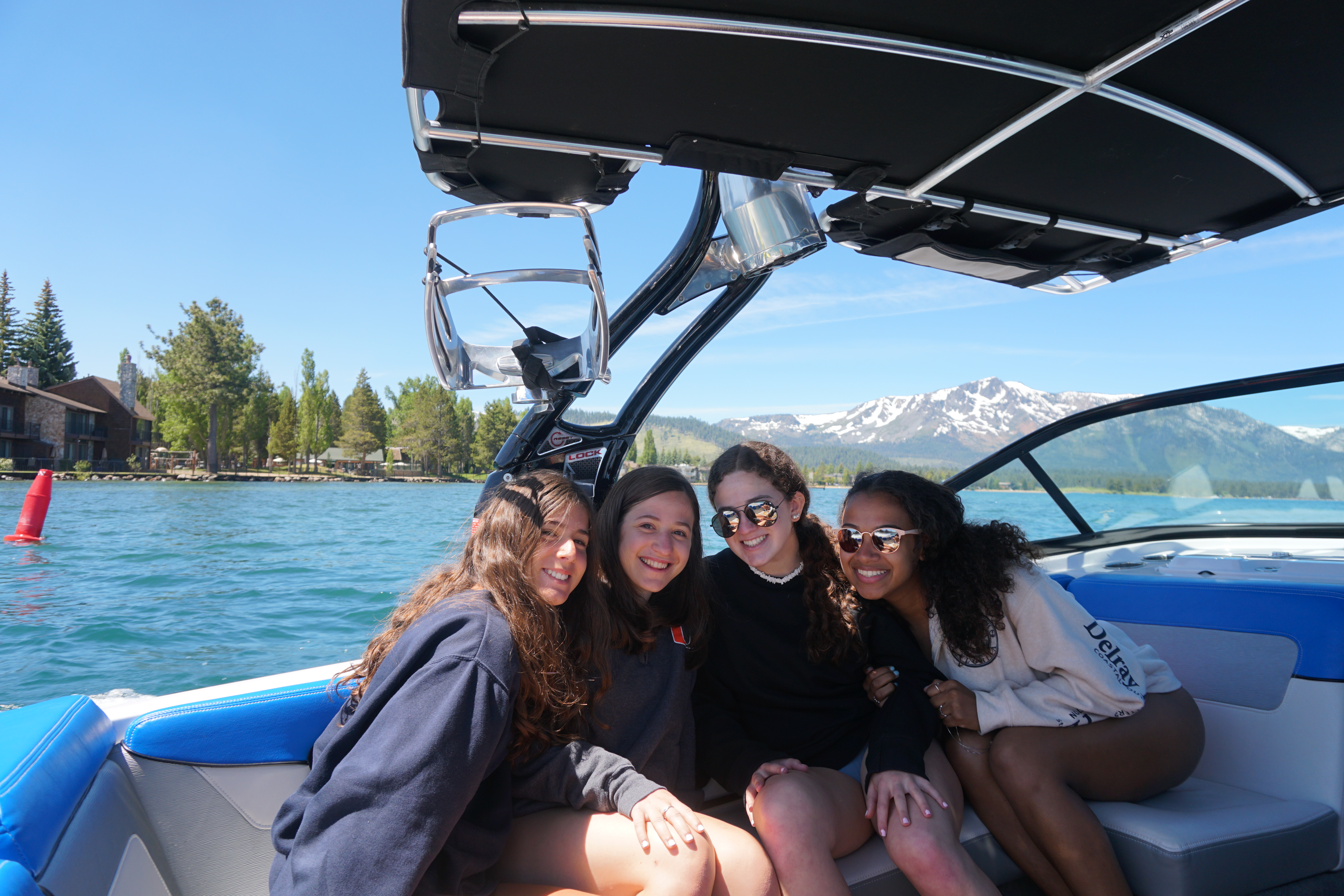 Later that night we took a private boat tour of Lake Tahoe. We shared some laughs, danced to some great music and took lots of pictures. 
We have had quite a few birthday celebrations on this trip so we made sure to give Hannah, Emily and Nikhil an epic birthday surprise and decorated their tents with streamers and balloons. We also celebrated with some delicious red velvet and chocolate cake that night. 
Also, we can now all successfully say that we know how to do laundry as well as how to dry and fold it! We had a fun time learning all of the steps.
The beach in Ventura was incredible and it was the perfect opportunity to chill out and relax in the sun. We played beach volleyball and even had a game that was trip members vs. the trip leaders! 
The bus rides lately have been filled with Karaoke sessions, trivia and Would You Rather. 
We were very busy in L.A and enjoyed every moment of it! One of the highlights so far has been when we helped out at the food bank. Within two hours we had organized enough food to make 4091 meals! We had a lot of fun doing it and we were happy to help out the community. 
We can't wait to update you all about our next adventures! 
Until next time, 
The Westcoast Blogger 
Do you want to spend your summer exploring sunny California? Check out our 21-day California and the Canyons teen tour! To browse all of our programs, click here.