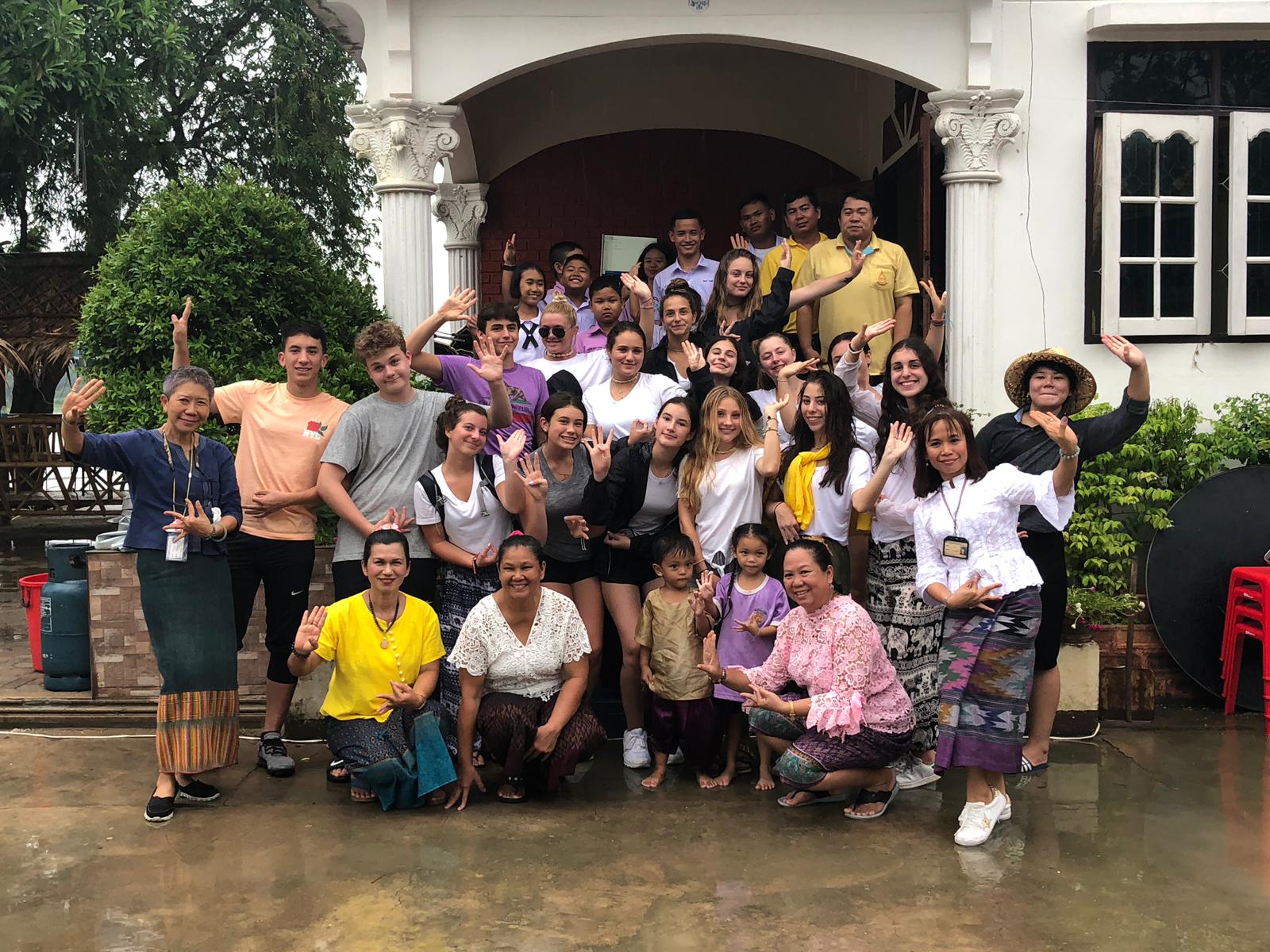 There was excitement in the air as our group started coming together for their adventure in Southeast Asia. Every Westcoast Connection shirt we spotted coming our way at the airport was another chance to get to know someone new.
Upon arriving in Bangkok, we were met at Suvarnabhumi Airport by our tour group, Smiling Albino. They greeted us with the traditional welcome of "Saw-wah-dee ka", meaning hello in Thai. Our guides Key and Koi brought us to Bangkok and we hit the ground running! We went through all kinds of markets where we were introduced to new exotic fruit and produce. We had our try at saute chicken and peanut sauce, egg noodles and tofu, and the famous mango and sticky rice dessert!
The next day, we headed through Bangkok with Key and Koi leading the way. We stopped by the Erwin shrine to pay our respects to Brahman and Buddigst religion and to offer a peace offering for the day. Next, we hopped on the canal boats to make our way to the Golden Mount Temple. After climbing its many steps, we were met with a beautiful view of Bangkok right in front of the Golden Mount's golden spire. For the day's finale, we made our way to the Grand Palace of Bangkok. This is a complex of buildings in the heart of Bangkok that has been the official residence of the Kings of Siam since 1782. What a day full of exploring rich cultural sights and monuments!
After a well-deserved rest, we woke up the following morning and went to the Ayutthaya Temples on the outskirts of Bangkok. The Ayutthaya Kingdom was a Thai kingdom that existed from 1350 to 1767. Our group had the privilege of walking around these temple grounds and learning about the history and culture of these ancient ruins. After exploring the temples and working up an appetite, we ate lunch at a local Thai buffet and our guides Key and Koi took us to a remote village nearby for a cultural exchange afternoon. We had the incredible experience of working with a local family and learning how to make a spicy papaya salad. We danced with the local Thai children as they taught us how to perform some traditional Thai dance moves right by the Mae Kok River.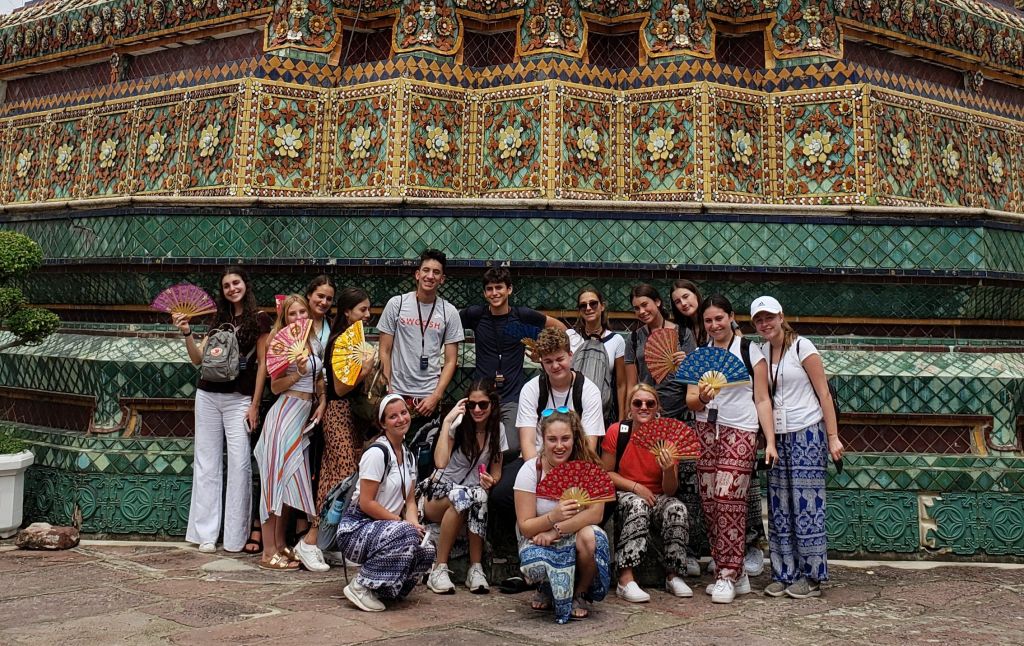 Our time in Bangkok has come to an end, and after saying goodbye to our guides, we hopped on a flight to Chiang Mai. The mountains and natural beauty of Chiang Mai was a stark contrast to the city life of Bangkok and our students were happy to keep the adventure going. We met our new guides in the north, Lek and Yewan, and they took us to try our hand at learning Muay Thai!
Still lots of adventure to be had in Chiang Mai and looking forward to meeting elephants, zip-lining, and much more!
The Westcoast Connection Blogger
Looking for your own adventure in Southeast Asia? Check out our 27-day Thailand and Vietnam Adventure program. To browse our full list of programs, click here.