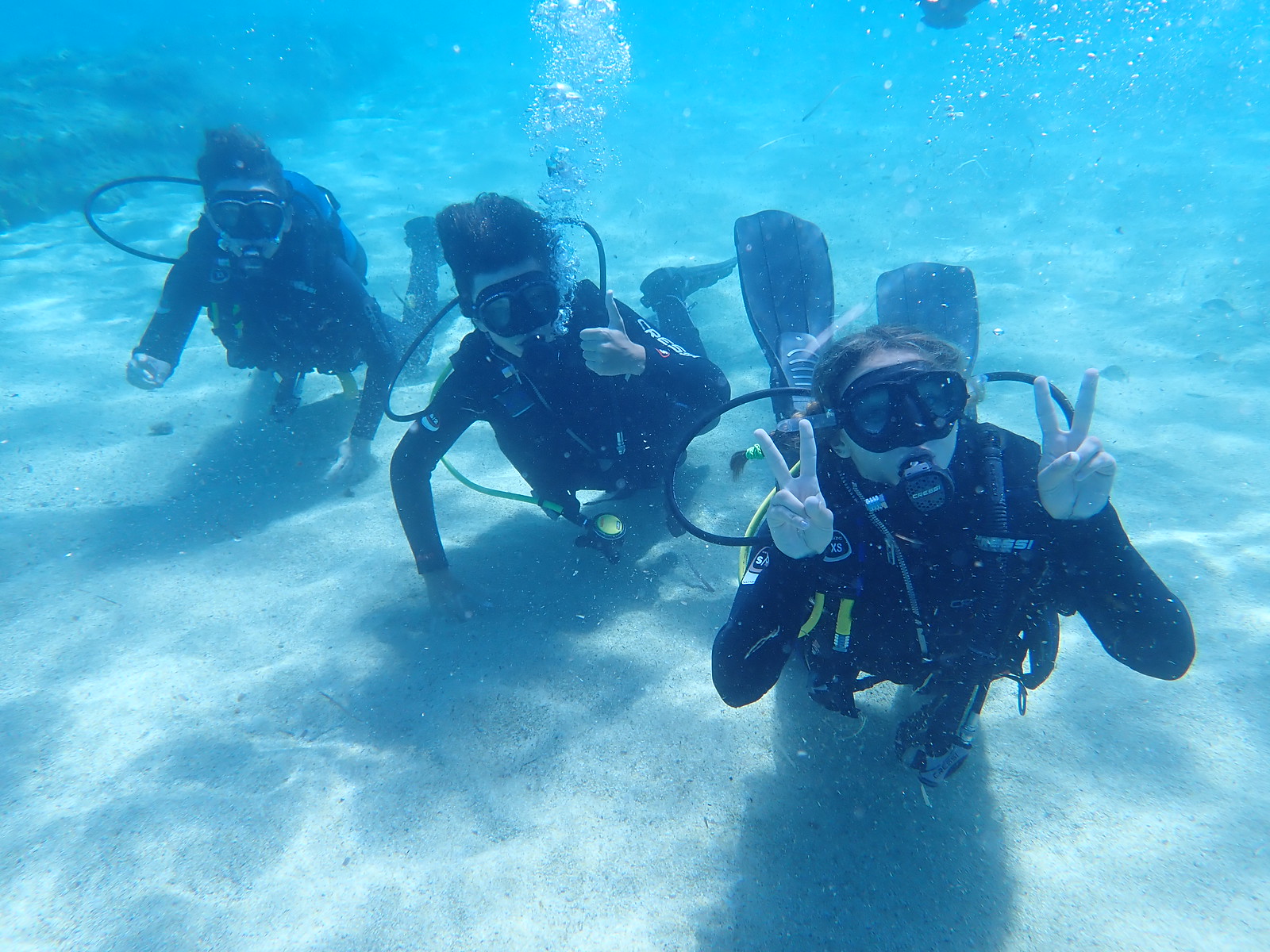 On the island of Naxos, the group had a great time at an authentic Greek cooking class! Fresh organic vegetables lined the table and served as the main ingredients as we prepared our savory lunch. Everyone made tzatziki, stuffed peppers, tomatoes, eggplants and Greek pancakes! The smell of fresh garlic filled the room as we watched the instructors blend together the perfect amount of salt, pepper, and cucumber into the Greek yoghurt before spreading it onto some bread for everyone to taste. The Greek pancakes, which resembled donuts topped with cinnamon and honey, were a trip favorite and we couldn't get enough of them! This was without a doubt, our best meal in Greece! Afterwards, we took an afternoon bike ride along the rolling hills, complete with beautiful beachside views in the background.
The group greatly enjoyed relaxing on Naxos' peaceful beach under the beautiful sun. Our nights were spent exploring the island and dancing while singing along to our favorite beats. Next, we took ferry to Santorini – one of the most breathtaking cities we've been to thus far. We continued to bond together, as we marveled at our view of the sea, Greek islands and picturesque sunsets. The trip members appreciated their time to explore the winding streets of Thira and Oia, as each location was more beautiful than the next! We also all went kayaking, snorkeling, and paddle boarding off the unique black sand beach. The sea was crystal clear and we had the chance to visit some cool cliffs and caves by the water! Also, we shared lovely group dinners overlooking the Santorini sunset and we were truly making the most of our time together in Greece!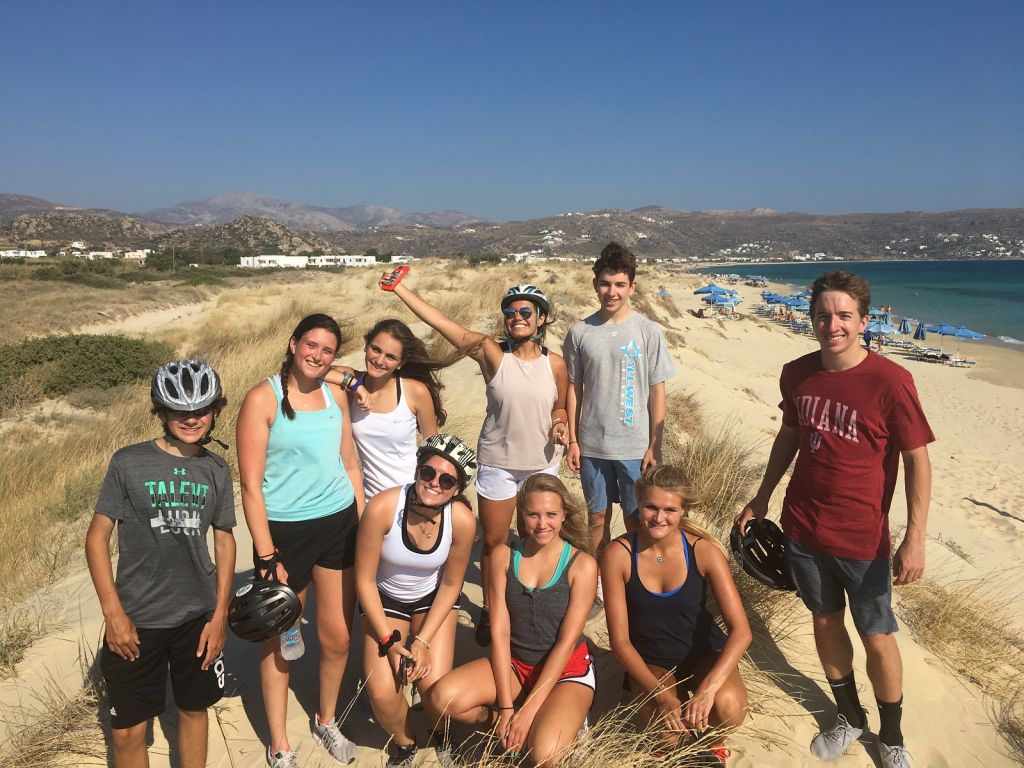 On our final night together in Athens, we had a banquet dinner at a rooftop restaurant that offered spectacular views of the Parthenon, as everyone took advantage of yet another great Mediterranean meal. Everyone was each presented with an award, as we smiled and reflected on our trip's most memorable moments.
Summer 2018 was one for the books! It's not goodbye, but see you later!
The Westcoast Blogger
Want to have a lovely summer in Greece? Check out all our various trips here!