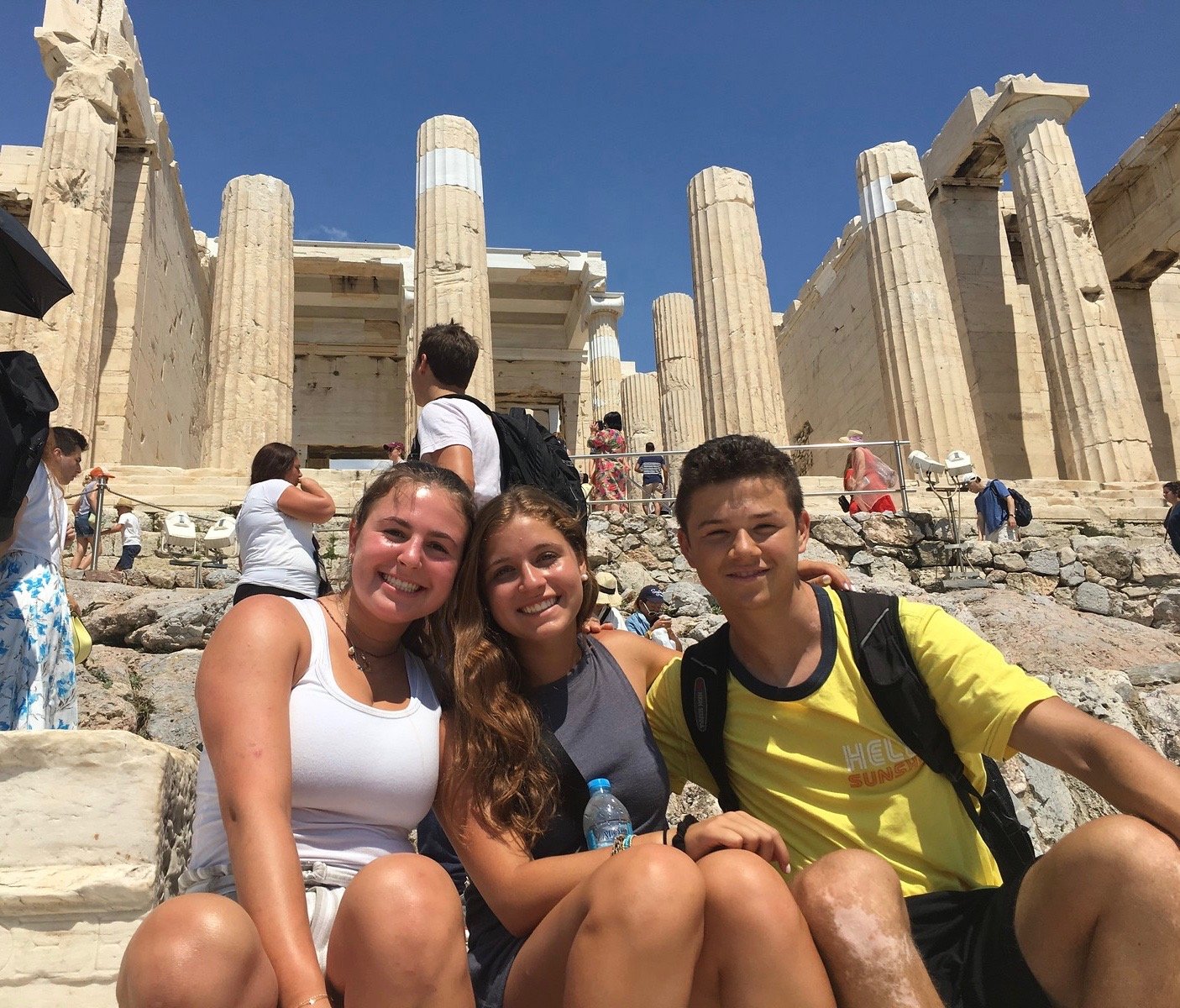 River tubing was an adventure we will always remember! Each in our own tube, yet all holding hands, we were guided down a river in Sivota, Greece. From there we travelled to Monodendri, a mountainous little village where we enjoyed eating authentic Greek cuisine, followed by hiking down a path with gorgeous views. Our guides, Dimitrus and Joanna, educated us about the history of the region as we overlooked gorgeous cliffs and mountains.
Next up, Olympia! This town, home to the first Olympic Game, will always be remembered by the numerous races we all participated in on the original grounds to see who would be named the winner and crowned with the olive branch (the traditional gift offered to whomever placed first!) Afterwards, we had the incredible opportunity to go rafting in a nearby town on a crystal blue river. Our group had tons of fun as we were lead down the rapids by our boat captains. Everyone also hiked to the most amazing little waterfall, where we could swim beneath it! Then we had a delicious home cooked meal at the base of Trekking Hellas- a tiny town with only 20 permanent residents! The cute and quaint area, complete with the silence of the mountains, made for a cozy group meal.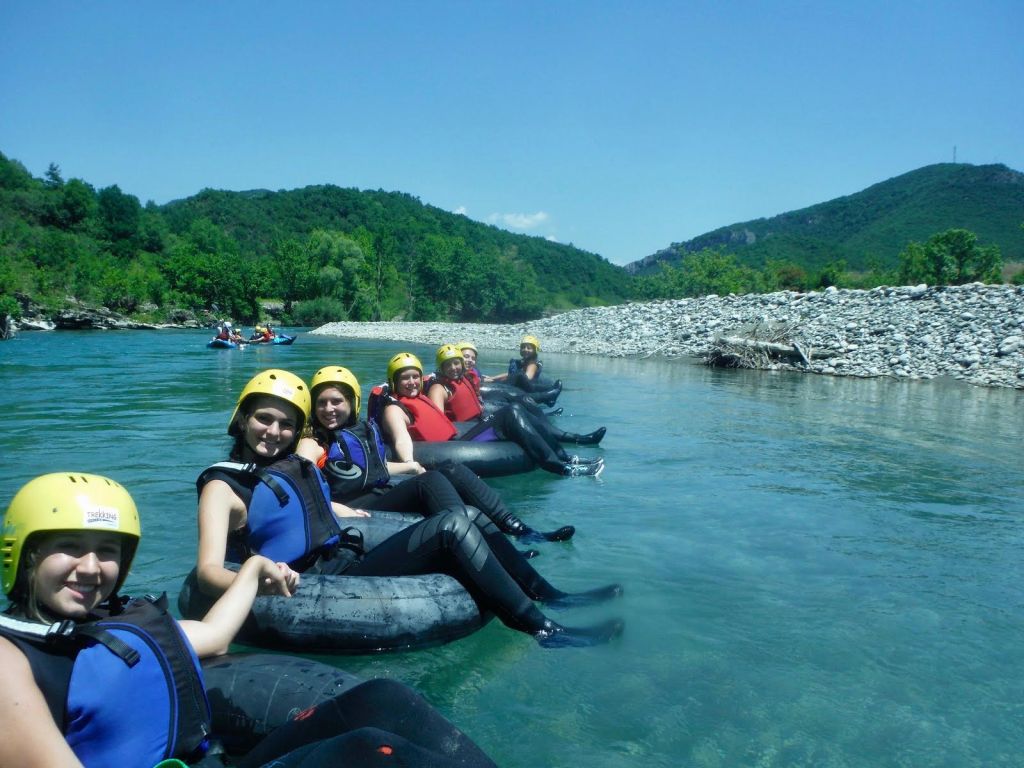 The views from our hotel in Nafpolia were indescribable and overlooked: rooftops, the sea, sailboats docked at the port and even a castle! Eating breakfast on the patio and taking in all of the natural beauty felt like a scene right from a movie!
We continue to bond as a family in dreamy Naxos. First, we went scuba diving and snorkelling in the calm Mediterranean Sea. All the trip members enjoyed seeing plenty of fish and some even caught a glimpse of a turtle! We couldn't think of a better way to spend our Friday afternoon than taking in the beautiful Greek views as we lay on the beach, before having lunch by the sea and exploring the charming town!
We have so many more fabulous upcoming activities and cities to explore!  
The Westcoast Blogger
Craving tzatziki and Vitamin Sea? Read the full itinerary for our 25-day ON TOUR Greece, the Islands & Italy trip!