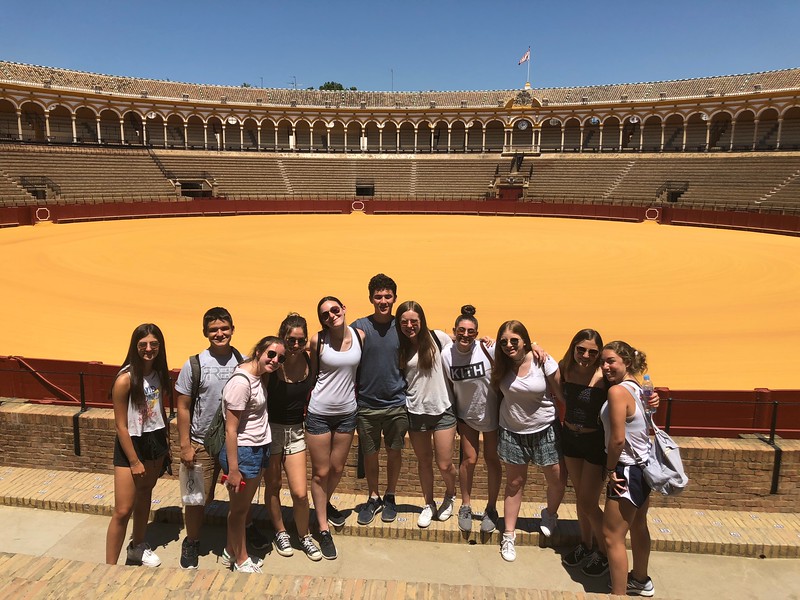 Southern Spain was an incredible part of our trip, filled with amazing history and activities! When we arrived in Seville, we were stunned to discover that our hotel had an incredible view of the Ramón Sánchez Pizjuán Stadium, home of Sevilla FCn. That night, the group attended a flamenco show and everyone was blown away by the incredible music and passion that the performers had for their craft. Our first full day in Seville included biking in the gorgeous Maria Luisa Park, which was exciting since the bikes held up to six people! We also enjoyed stopping for pictures and frozen lemonade. Afterwards, we went to the Las Setas area to get an amazing view of the entire city.
The next day we had a guided tour of the Alcazar with a hilarious tour guide, followed by an informative tour of a historical bull ring. Then it was time to clap, stomp and dance away at our own flamenco lesson! The evening concluded with a lovely dinner in the Santa Cruz neighborhood. Cara reflected, "Seville was definitely one of my favorite parts of the trip because the city's equal mix of history and modern day looks, made it so interesting to learn about and explore!"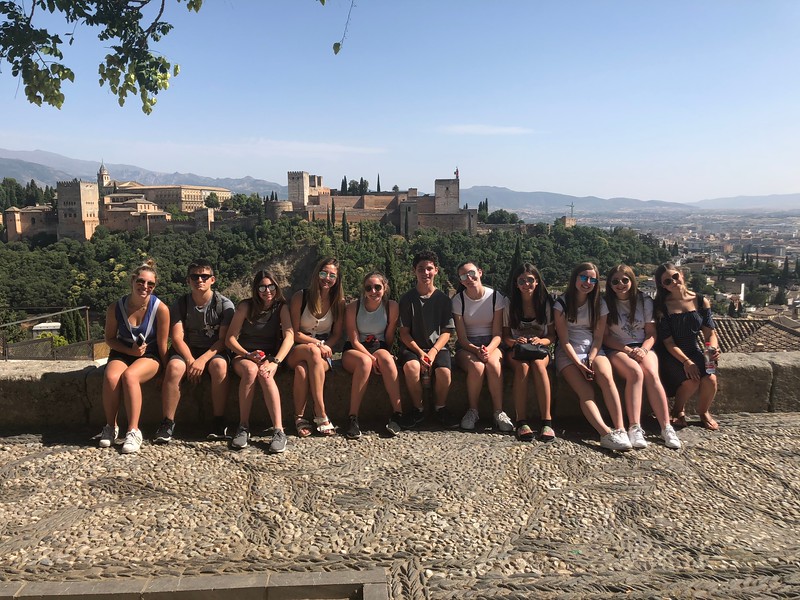 After Seville, we headed to the city of Granada; a quaint old town filled with rich history. It was awesome to visit the Alhambra palace, with its stunning architecture and grounds that overlook Grenada. To conclude the day, we had an authentic Mediterranean dinner and watched a terrific flamenco show performed inside of a gypsy cave!
Next, we're excited to go to Barcelona for an exciting end to our trip!
The Westcoast Blogger
Do you want to have fun in the sun in Spain? Learn more about our 18-day and 28-day Spain & Portugal trips!