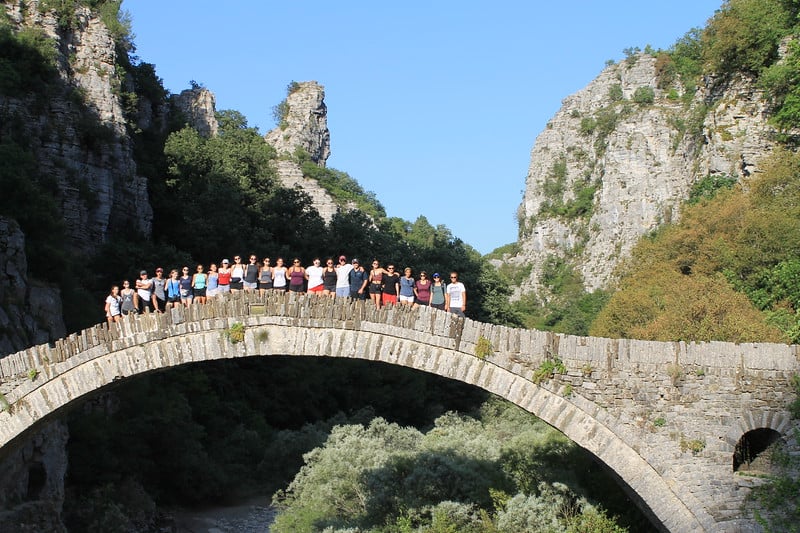 Χαίρετε (hello) from Greece! We've had a great week since we left the charming streets of Perugia! More friendships have been formed, new memories have been made and we've tried more gelato flavors. Our trip has been extremely lucky to celebrate two special birthdays together! In Perugia, we celebrated Sophie's sweet sixteen with a cake on a rooftop terrace and we commemorated Emma's special day by stargazing on the beach in Greece.  
The first stop in Greece was Sivota, where we were keen to start exploring! Everyone loved relaxing on the beach and kayaking on the gorgeous Ionian Sea. We took in beautiful views as we paddled alongside picturesque cliffs and beaches. Next, we arrived in the mountains of Monodendri and excitedly explored the trails with our favorite guide, Demetri! Finding paths, ruins, and bridges that were built hundreds of years ago made the hike an incredible experience.
Next up was Olympia! We headed on a tour through the ancient archaeological remains of the first Olympic Games, where our amazing tour guide really brought the games to life with stories of the champions and their victories. Afterwards, we had the opportunity to run the length of the stadium and walk through the temples of where the ancient Greek gods were once worshiped.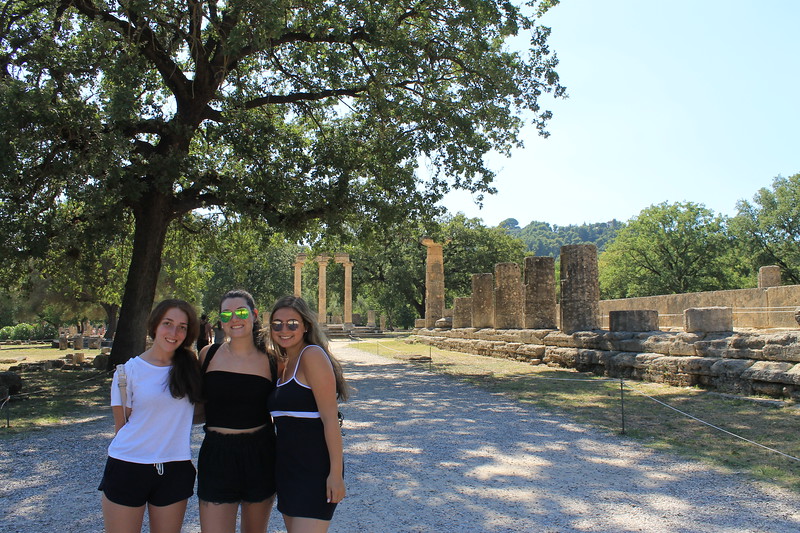 Our journey then took us to the beautiful city of Nafplio, and what a view it was- with the sun shining down, the sea in the distance, and the mountainous background! We were all in awe of this ideal location. Our first night was spent wandering the narrow city streets, enjoying authentic Greek salads, and a delicious dinner by the water's edge. As we explored the city further, everyone fell in love with the relaxed coastal energy it had to offer. Our second night there was a highlight for many, as we had a Greek dancing lesson following our dinner–opa! We enjoyed the food, music, and dancing; all of which served as a reminder of this country's beautiful culture.
Back in Athens, some trip members went on a tour of the Acropolis, while others climbed up to an ancient castle overlooking the sea for beautiful panoramic views of the entire city and beyond. Later at dinner, everyone had a blast smashing their plates together! We loved the entertaining serving staff and the chance to participate in this unique Greek tradition.
The Westcoast Blogger
Want to experience Greece in all its glory? Read more about our incredible trips here!