Our travels continue…we landed in Johannesburg and spent a wonderful day exploring the city. We kicked off our day with a personalized guided tour at Soccer City, site of the 2010 World Cup Stadium. Getting the chance to see the players' locker rooms and walk through the tunnel ramp onto the field was surreal. Keagan was exceptionally enthusiastic standing on the field and looking up at the 90,000 seats – you couldn't find him without a smile the entire tour.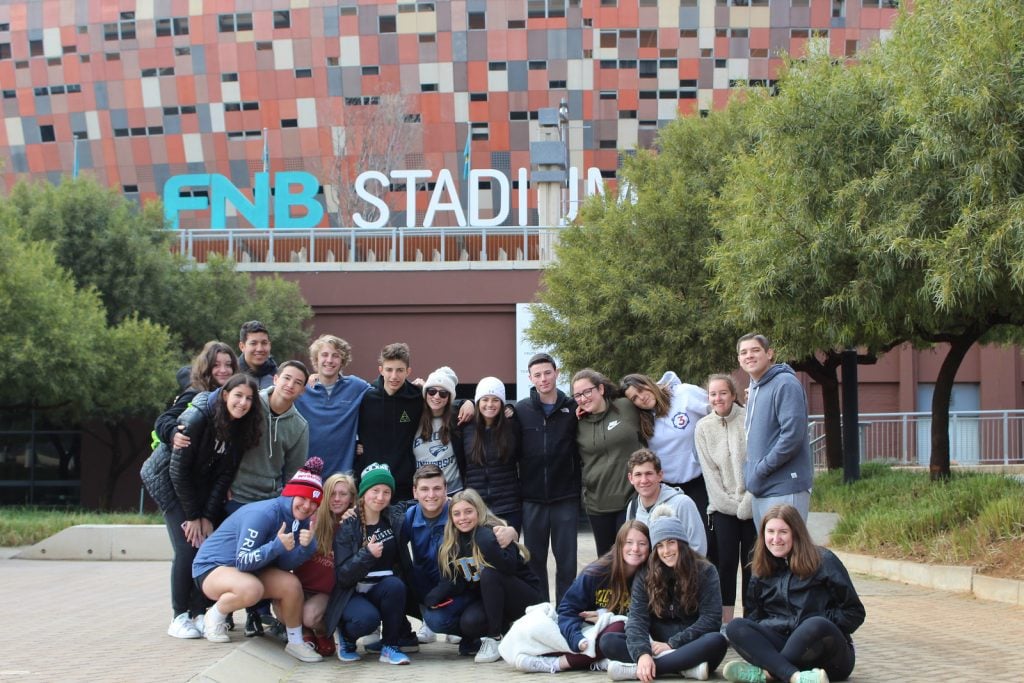 We continued to the township of Soweto where Gordon, our fabulous tour guide, enlightened us with stories about the hardships endured by the township and the progress made towards developing both the community and country into a stronger democracy. We walked the streets of Soweto in utter fascination with Hector Peterson's story of protesting the Bantu education system. It was truly an amazing experience to see how resilient and full of life the city is.
After a short walk to Nelson Mandela's house, we stood at the gates and learned about Mandela's early days, his personal life, and the significance of his work. The outside of his home was cast in many of his inspirational quotes, marking his true legacy. Kaela and Amanda asked our guide several great questions about how his achievements and views may have caused his last divorce. His house was filled with awards and accolades, shedding light on just how much he genuinely impacted and changed South Africa.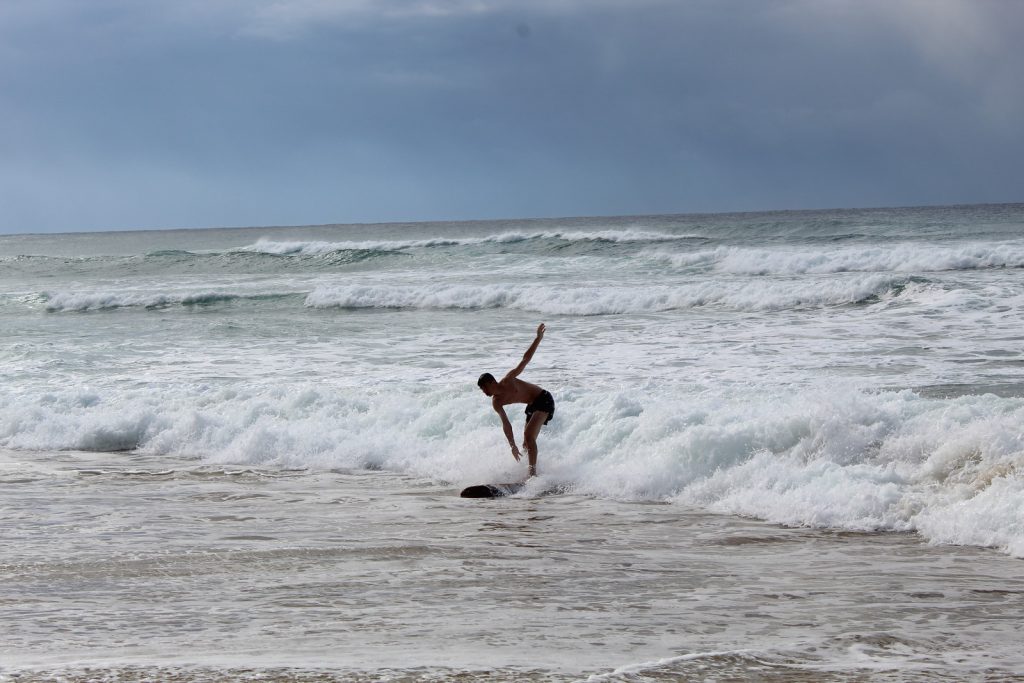 Our quest continued to Durban and then St. Lucia. With our breakfast packed and our swimsuits on, we headed to Cape Vidal Beach for an awesome day of surfing and snorkeling. Hallie and Julia were the first ones in the water and eagerly waited to catch some waves. They were indeed naturals – cutting through the water like professionals. After a few hours in the water, we enjoyed a lovely South African braai (barbeque) on the beach with some extra company – Vervet monkeys! They hung from the trees and swung down at the excitement of food and we snapped a couple pictures before they left.
What a fun day – until next time!
The Westcoast Blogger
Searching for a meaningful volunteer experience? See our 13-day and 25-day opportunities in South Africa!