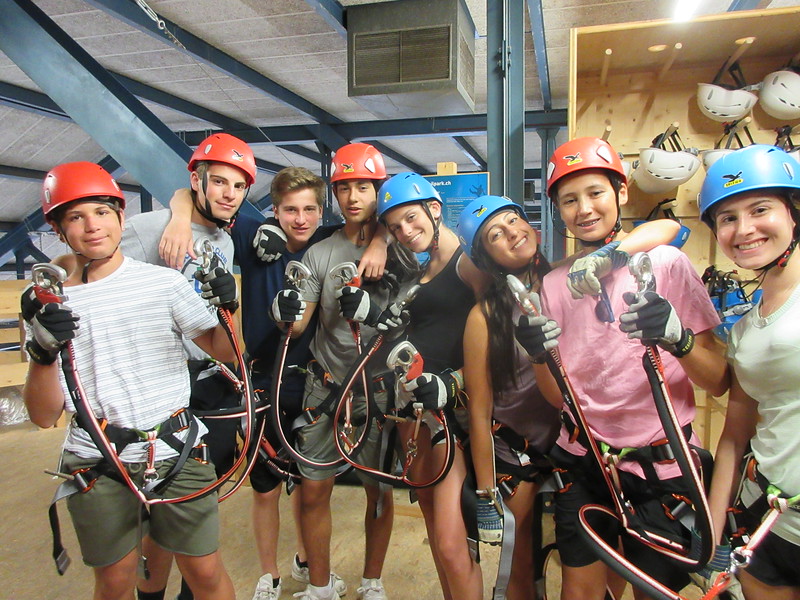 Upon arrival in the bustling city of Geneva, we headed over to the United Nation for a tour! It was so interesting to learn about many facets of the UN, such as: where the delegates sit and how they are chosen, the official languages of the UN and the types of observers permitted in the galleries. The UN was founded in 1945 with just 50 countries, but now 193 countries belong!
A highlight of the tour was seeing a conference on human rights in session and watching everyone engage and participate in meaningful discussions. Topics we discussed together included the goals of the UN, such as protecting freedoms and human rights, and raising the standards of living in the world. In order to achieve peace, the UN declares it needs suitable human, economic and social conditions.
Next we traveled to Interlaken, which is located right in the heart of the beautiful Swiss Alps. The mountains are majestic and the water is a gorgeous teal color! The group had an adventurous time rafting through the incredible scenery. Additionally, the trip members showed great determination and problem solving skills as they successfully completed an indoor ropes course in Grindelwald. Then we said goodbye to the mountains and the amazing Swiss chocolate, and made our way to Italy!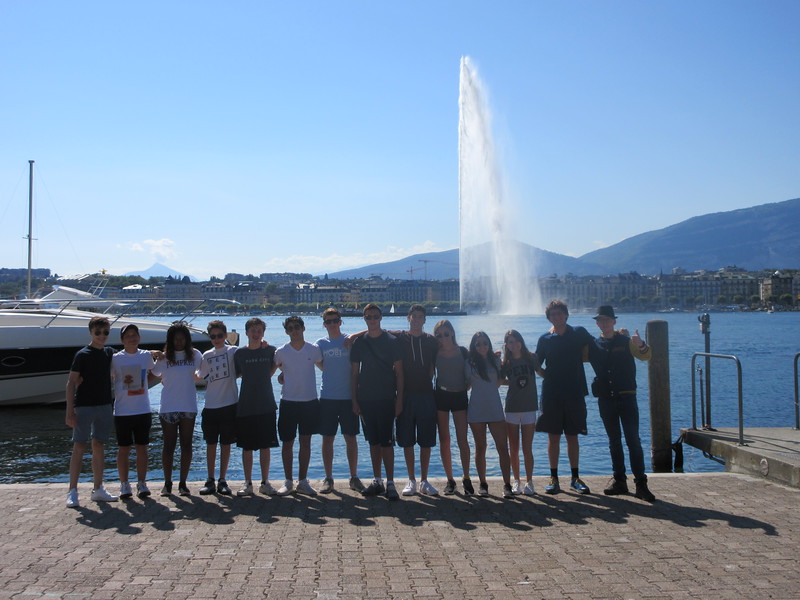 Wow, Italy is such a fantastic place and, it's safe to say, we've never had better pizza and pasta! Monterosso was our first stop, where we relaxed on the beach and spent our days hiking and exploring the different towns of Cinque Terre. It was so much fun taking in the views, exploring the shops and sampling great food and of course, gelato!
Venice was surreal, as we were soon surrounded by canals, gondolas and beautiful bridges. The group also visited the Jewish Ghetto where we learned the history of the area and visited the oldest synagogue, which was built in 1528. Everyone had an excellent experience traveling through the canals, and it truly allowed us to experience Venice from a different perspective.
Until next time!
The Westcoast Blogger
Do you want to have incredible adventures in Interlaken and Cinque Terre? Check out our 28-day Backpack France, Switzerland & Italy trip!