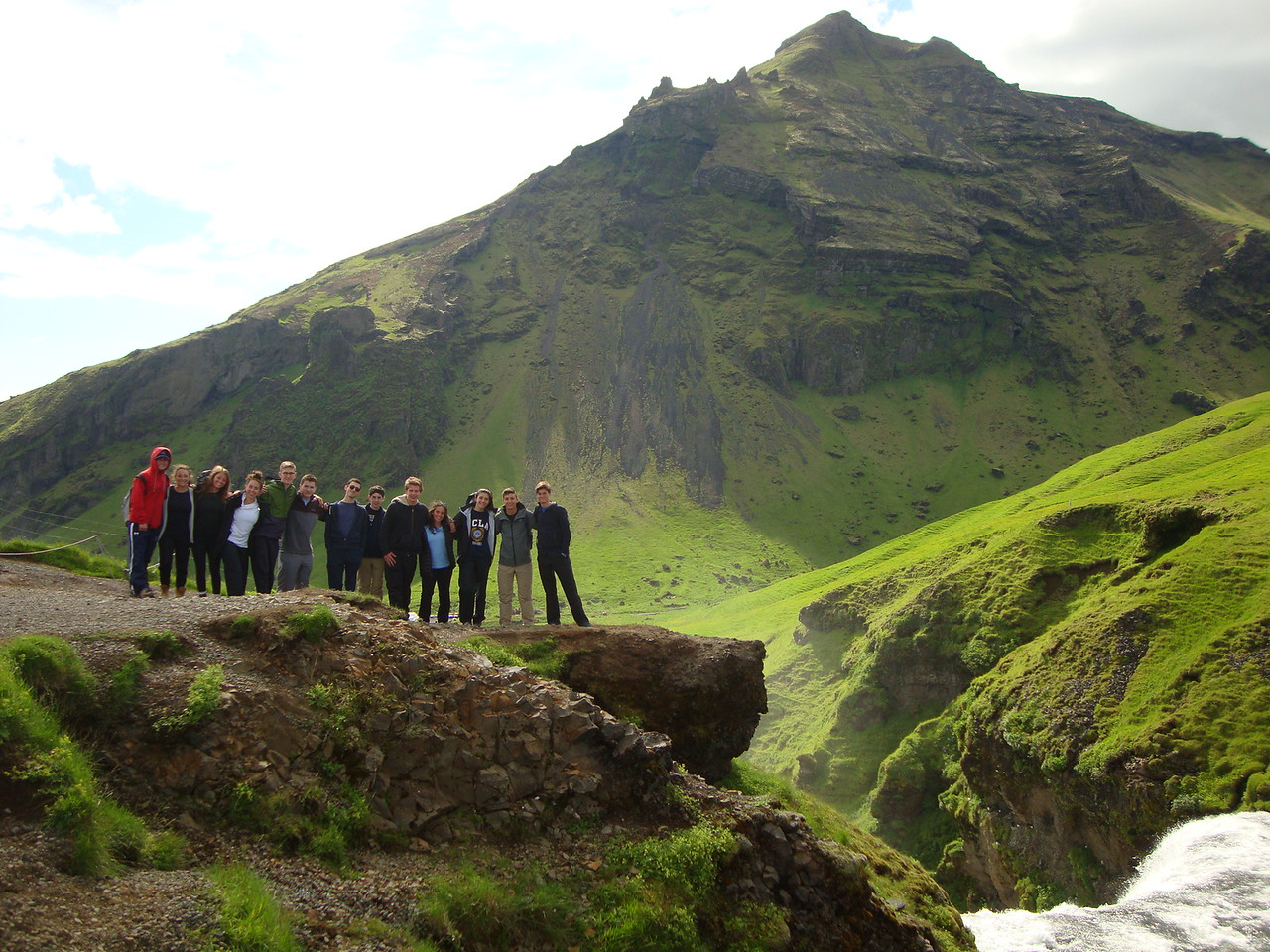 The first day we arrived in Iceland we were all totally blown away by the gorgeous landscapes. We had a great tour of Reykjavik walking along the colorful streets full of red, yellow, blue and green buildings and murals. Everyone also celebrated Julia's birthday and we must have sung her happy birthday about ten times. Lara, our Trip Director, made our first dinner pretty memorable when she brought out an Icelandic traditional dish of fermented shark and dried fish and gave us all the opportunity to try it. Most of us were reluctant, but then Jake stepped up and tried it first, winning himself  the title, "Trip Member of the Day" for his amazing bravery. This honorable title is given out daily to a trip member who does something awesome or out of their comfort zone and they get to proudly wear an Icelandic onesie.
We went on an awesome hike in the Reykjadalur Valley to a natural hot spring at the top of a mountain where we took in the views of the green landscape. Julia shared, "I felt so accomplished when I got to the top and it was a lot of fun." At dinner that evening we were interrupted by a bell that rang and a server changed a number posted on the wall, indicating that Iceland's population had just increased by one and is now 350,807!
We were all very excited when we awoke the next morning, as we were scaling a glacier and visiting two of Iceland's most famous waterfalls. The sun was shining as we prepared our helmets, harness and pickaxes for our journey. We also read a sign explaining that due to global warming the glacier had been melting away and within the next 6-8 years there may be no glacier left at all.
Our trip then visited the Reynisfjara black sand beach, where Quentin commented that the rock formations were "really unusual and rare." Decked out in our rain gear, everyone loved walking in the mist, seeing rainbows and walking behind the falls for some cool cave-like pictures. Aria excitedly commented, "The Slejalandsfoss and Skogafoss waterfalls were my favorite part of the trip so far because it was so interesting  how they were the same height, but one of them you can walk behind and the other you can climb to the top!"
The waterfalls we've seen so far have been amazing and every day it seems like the next is even more majestic than the last! Dylan further explains, "Gulfoss is one of the most beautiful things that I have ever seen. There was a lookout point with such a beautiful view with the mist coming up from the falls and I just sat there in awe. It was very peaceful!"
Then we ventured to a local horse farm to go horseback riding on beautiful Icelandic horses. Dani B. won Trip Member of the Day for bravely overcoming her fears and later revealed, "I'm really glad I did it!" It was really fun seeing what every trip member named their horse as we galloped through the countryside.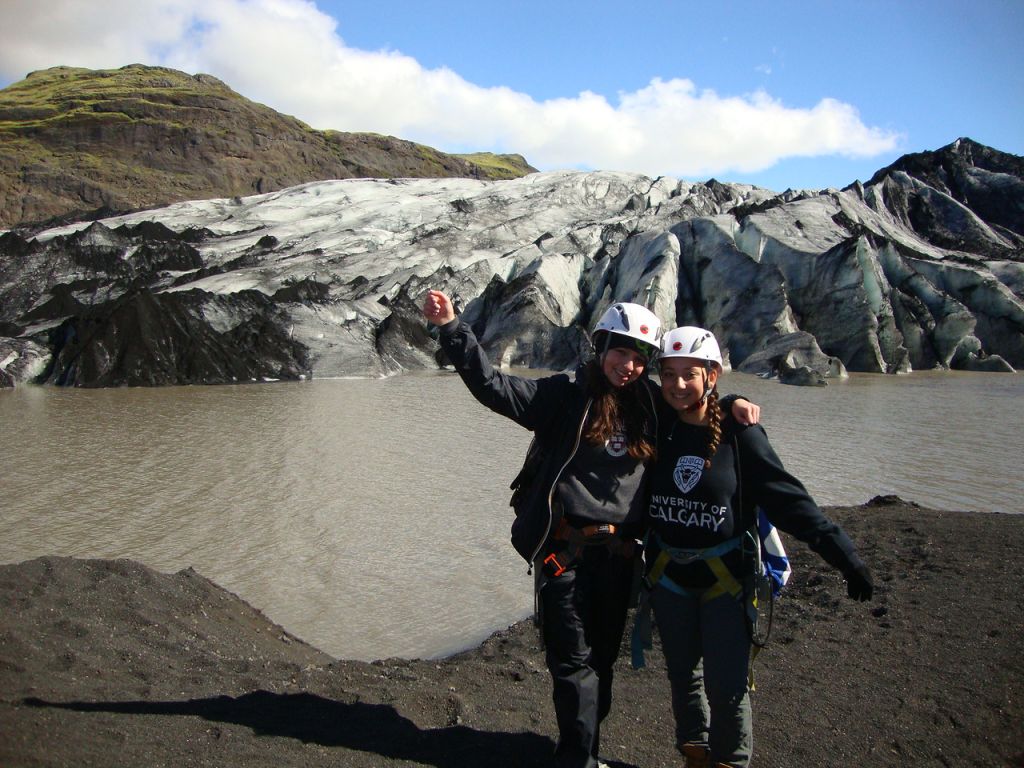 The next day we saw geysers that left us in awe and Julia and Sam were excited when we arrived at the Þingvellir National Park where Game of Thrones was filmed. Today was Jacob's birthday and he enjoyed lunch of fresh tomato soup and bread from Friðheimar, the famous tomato greenhouse. Jordyn was completely star stuck that she was sitting in the same seat as Kylie Jenner as she ate her meal. Our next stop was white water rafting on the Hvítá River and our evening ended with relaxing in the sauna and a delicious Icelandic lamb dinner!  
In the morning, as we ventured to Stykkisholmur, we stopped at the Hraunfossar waterfall where our guide brought us to a lookout point to see multiple waterfalls gliding down a cliff into a blue river. Later that evening we hosted a huge and memorable karaoke party that got everyone dancing, singing and laughing together.
At breakfast everyone wished Daniel a happy birthday, as he was presented with a pink puffin shirt and birthday hat. Then we relaxed in thermal-spring hot tubs, rode water slides, swam and played basketball and soccer at the local recreation centre. In the evening we explored a beautiful cliff area overlooking the ocean and were graced with a beautiful rainbow.
The Westcoast Blogger
Interested in beautiful waterfalls and glaciers? See our incredible 24-day Iceland Plus Greek Islands trip!