Kia Ora and welcome to the land of the long white cloud. The greatest adventure is what lies ahead. After landing in Auckland, New Zealand, we quickly journeyed around the shores taking in an incredible 360 degree view of the city from the top of Mount Eden, one of Auckland's many dormant volcanoes. Then we visited the beach at Mission Bay, where we got the chance to dip our toes in the water, called out to the seagulls and waved to the sailboats passing by.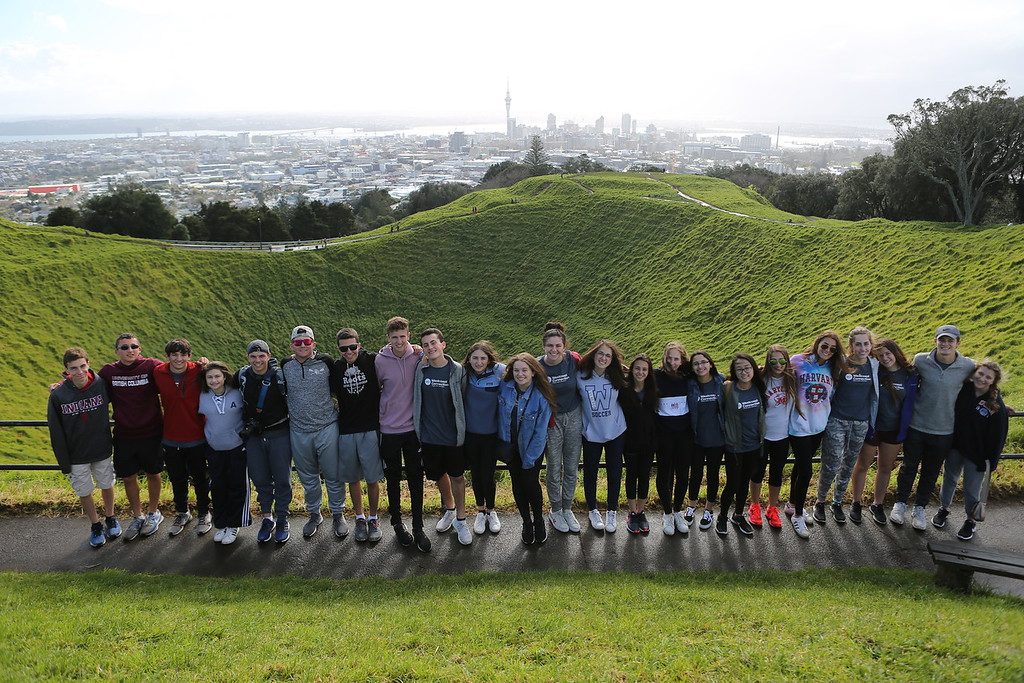 Our next stop was Rotorua, the geothermal center of New Zealand. It was here that we had time to bond and learn to cook breakfast together as a family, including eggs, pancakes, and a bountiful assortment of local fruit. Soon it was time to bounce and roll our way down the hill inside giant inflatable balls in the New Zealand Classic, Zorbing. We went down their track with the most twists and turns, choosing the wet option. With incredibly comfortable warm water inside, we were slipping and sliding all over as the balls rolled down the hill. This was no doubt one of the most unique experiences of our lives! After drying off, we bonded over a few games of bowling.
The next day our group suited up and climbed aboard the S.S. Tutea Falls where we rafted over a 7 meter waterfall. The boys channeled their rowdy spirit, with constant enthusiasm managing to splash and soak everyone before reaching the falls. Some of us said this experience was "the best thing I've ever done!" Needless to say that this was the experience of a lifetime. To calm down after all of this excitement, we took a dip in mud baths, a natural spa that rejuvenated our skin. We covered ourselves from head to toe in mud, coming out of the baths feeling ten years younger. This gave us an opportunity for absolute relaxation and self reflection.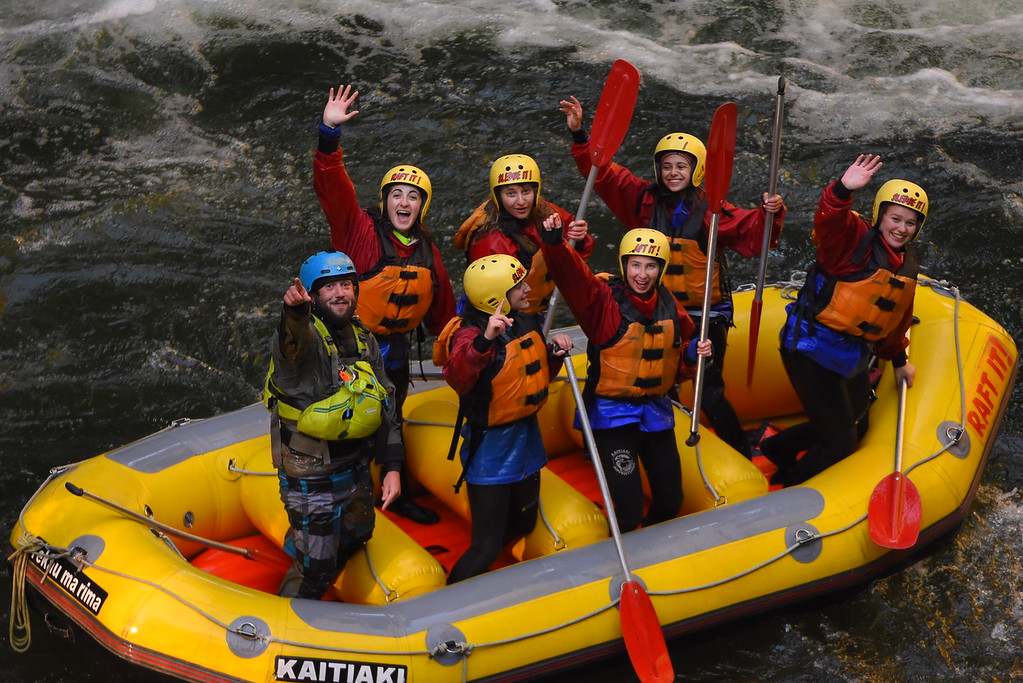 Later we let out our inner warrior as we learned the traditional haka war dance from New Zealand's Famous All Blacks Rugby Team, Ka Mate. Greeted with the Maori traditional Hongi, a pressing of the nose and forehead, we learned this dance used to intimidate the opponents of the All Blacks before their matches. Traditionally, the haka is used to honor our loved ones, both those that are still with us and those that have passed. Our trip used this to fuel our energy and release our inner warrior, decked out in traditional Maori garb and war paint, as we performed the haka.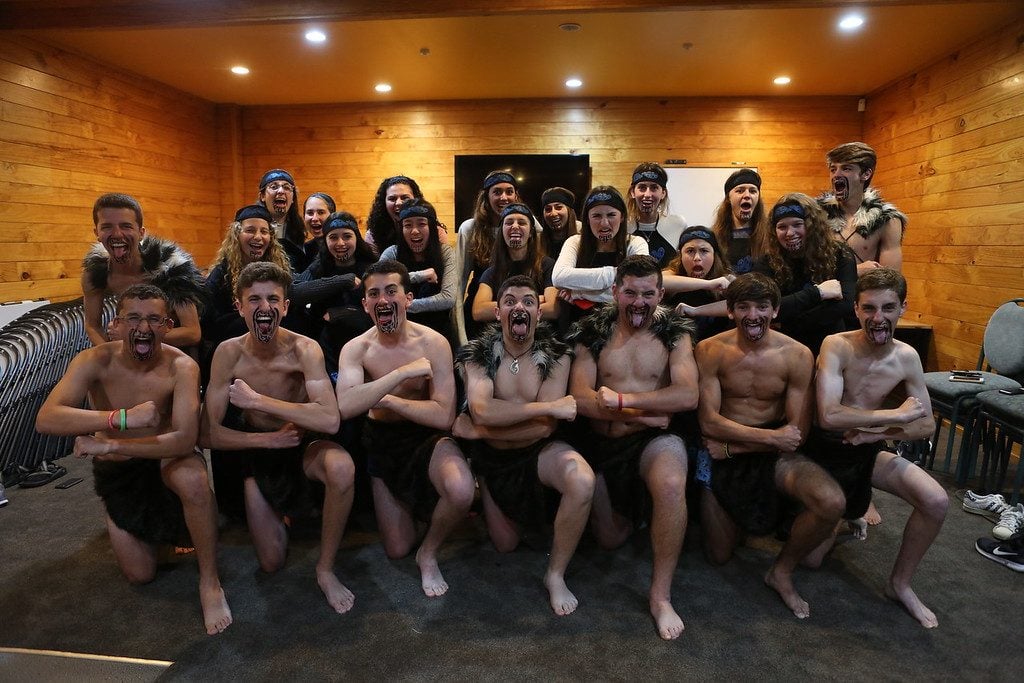 Our final day in Rotorua, started off with a blast, more specifically with one from a geyser. Touring Wai-O-Tapu, we visited many bumbling lakes and witnessed the Lady Knox Geyser erupt. Later that night, we had the opportunity to put our new skills into practice as we visited a traditional Tamaki Maori village and performed the haka dance we had learned the previous night for an audience of Maori people. Led around the village by our most gracious Chief, this visit provided us the opportunity to see what a traditional Maori village used to be like and learn about their way of life. Some of this included learning another traditional Maori dance using a spinning ball and playing a game, which included running around a circle trying to prevent tall sticks from falling. Our trip also had the opportunity to try a traditional meal, cooked in a Hangi, under the ground. The food was absolutely delicious, and had notable earthy flavors.
While the journey has just begun, it is clear that there is an abundance of adventures still to come…
The Westcoast Blogger
Do you want to experience life in New Zealand & Australia first hand? Check out our full 23-day itinerary to learn more!